Updated Mar 28, 2018 -

World
Russian defense deal could put India in path of U.S. sanctions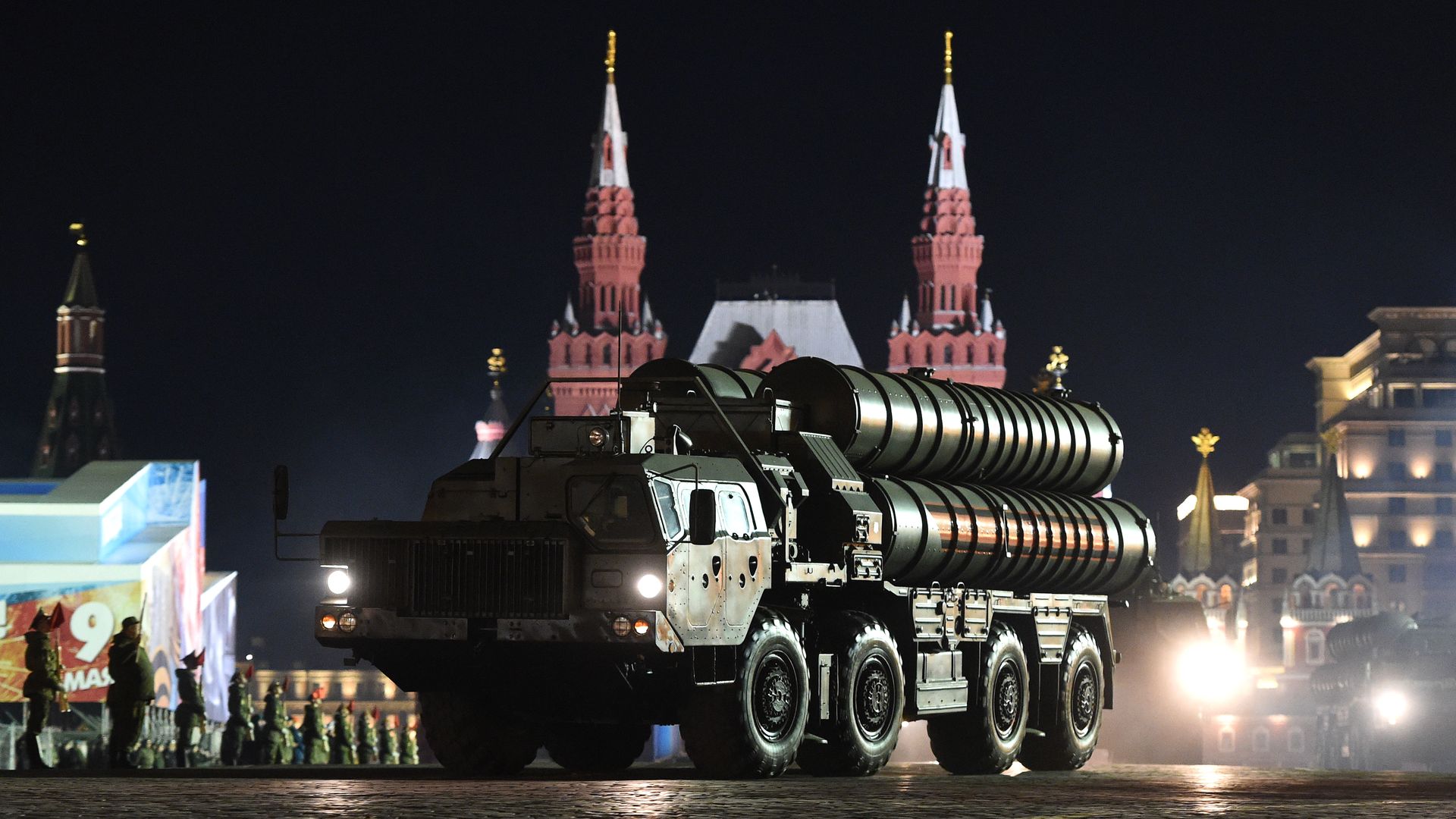 India may close a major defense deal with Russia as early as next week, when Indian Defense Minister Nirmala Sitharaman will make her first trip to Moscow. The deal covers two S-400 air defense systems, which include radar, missile launchers and command center technology.
Why it matters: In August 2017, President Trump signed into law the Countering America's Adversaries through Sanctions Act (CAATSA) against Russia. Because the sanctions target any country trading with Russia's defense and intelligence sectors, India's pending deal may put it on a collision course with the U.S.
The background: Approximately 60% of India's defense inventory is Russian-made, a legacy of India's Cold War–era relationship with the Soviet Union. While the U.S. has become its second largest defense supplier — mainly of aircraft and artillery — India still relies heavily on Russian equipment, such as submarines and missiles, that the U.S. has been unwilling to provide.
India has good reason to want high-end weapons systems: It is the only country in the world that has contested borders with two nuclear neighbors — Pakistan and China — and has fought wars with both. Forcing India to abruptly cut off Russian supplies would create unacceptable risk to India's self-defense. If forced to choose between a robust, well-equipped military and U.S. goodwill, India would likely choose the former.
What's next: These sanctions, like penalties the U.S. imposed after India's nuclear tests in the 1990s, would sour relations. At worst, they could stoke domestic backlash and close off U.S. defense sales to India for the foreseeable future. Given bipartisan support for the U.S.–India defense relationship, Congress should grant India waiver authority under CAATSA. Without waivers, other important regional partners, like Vietnam and Indonesia, are also likely to trigger sanctions.
The bottom line: India warrants an exemption from these secondary sanctions, as does any country with which the U.S. is forging new and strategically important defense relations.
Cara Abercrombie is a visiting scholar in the South Asia Program at the Carnegie Endowment for International Peace.
Go deeper