Kim Jong-un and Xi Jinping secretly met in Beijing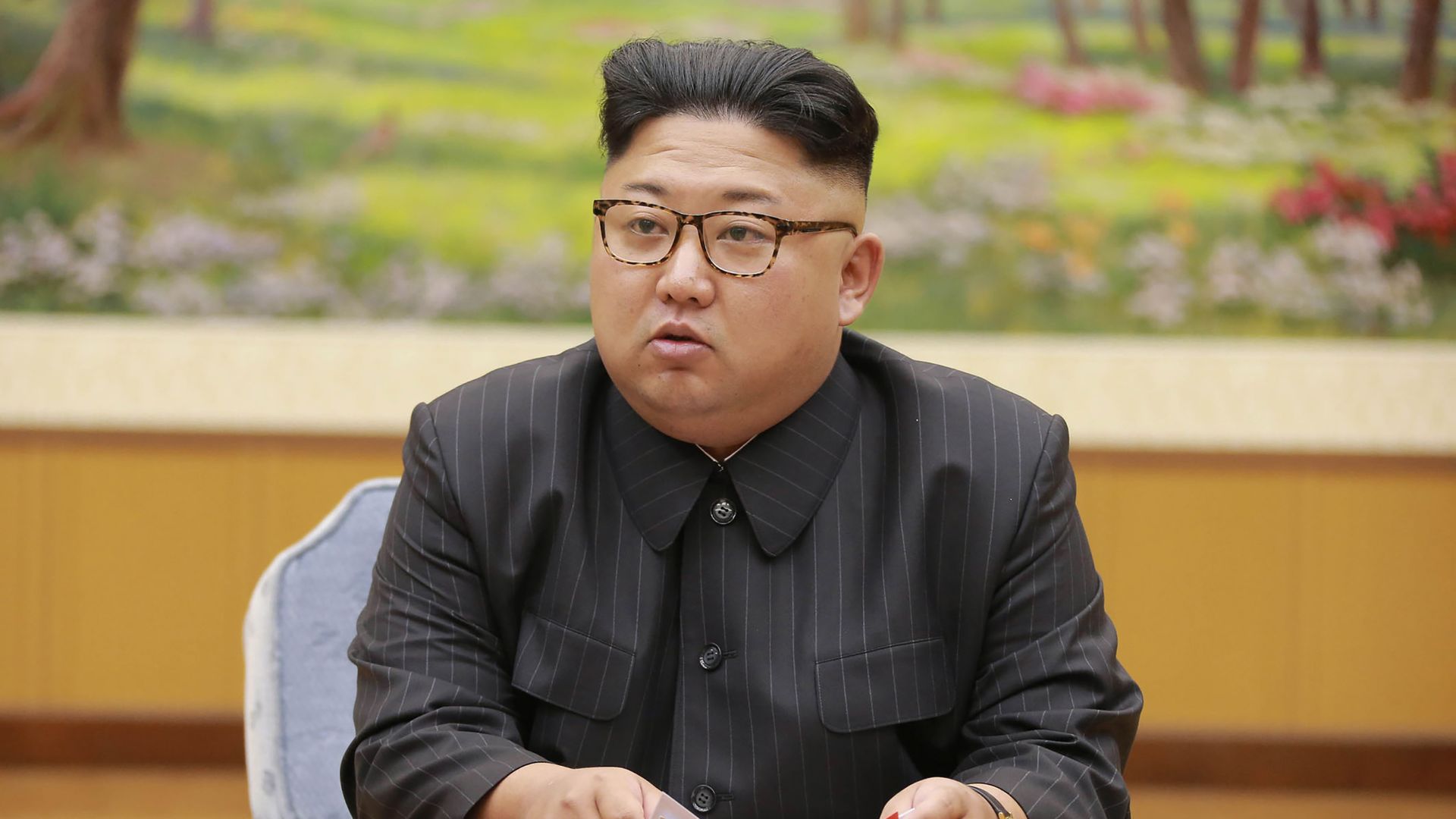 North Korean leader Kim Jong-un secretly visited China to meet with President Xi Jinping, Chinese state media has confirmed. The trip took place from March 25-28 (local time).
Why it matters: This was Kim's first trip outside North Korea since he took power in 2011, and his first meeting with a foreign head of state. The meeting also comes ahead of planned meetings with American and South Korean leaders.
What happened: Xi Jinping and his wife Peng Liyuan welcomed Kim Jong-un and his wife Ri Sol-ju for a banquet and they watched an art show, according to China's Xinhua News.
What Kim reportedly said: "The issue of denuclearization of the Korean Peninsula can be resolved, if South Korea and the United States respond to our efforts with goodwill, create an atmosphere of peace and stability while taking progressive and synchronous measures for the realization of peace."
Xinhua News writes that Kim also expressed an openness to meeting with the U.S. during his visit.
Statement from the White House: "The Chinese government contacted the White House earlier on Tuesday to brief us on Kim Jong Un's visit to Beijing. The briefing included a personal message from President Xi to President Trump ... We see this development as further evidence that our campaign of maximum pressure is creating the appropriate atmosphere for dialogue with North Korea." 
Go deeper: Why Kim Jong-un would visit Beijing
Go deeper