Ecuador cuts off Julian Assange's internet access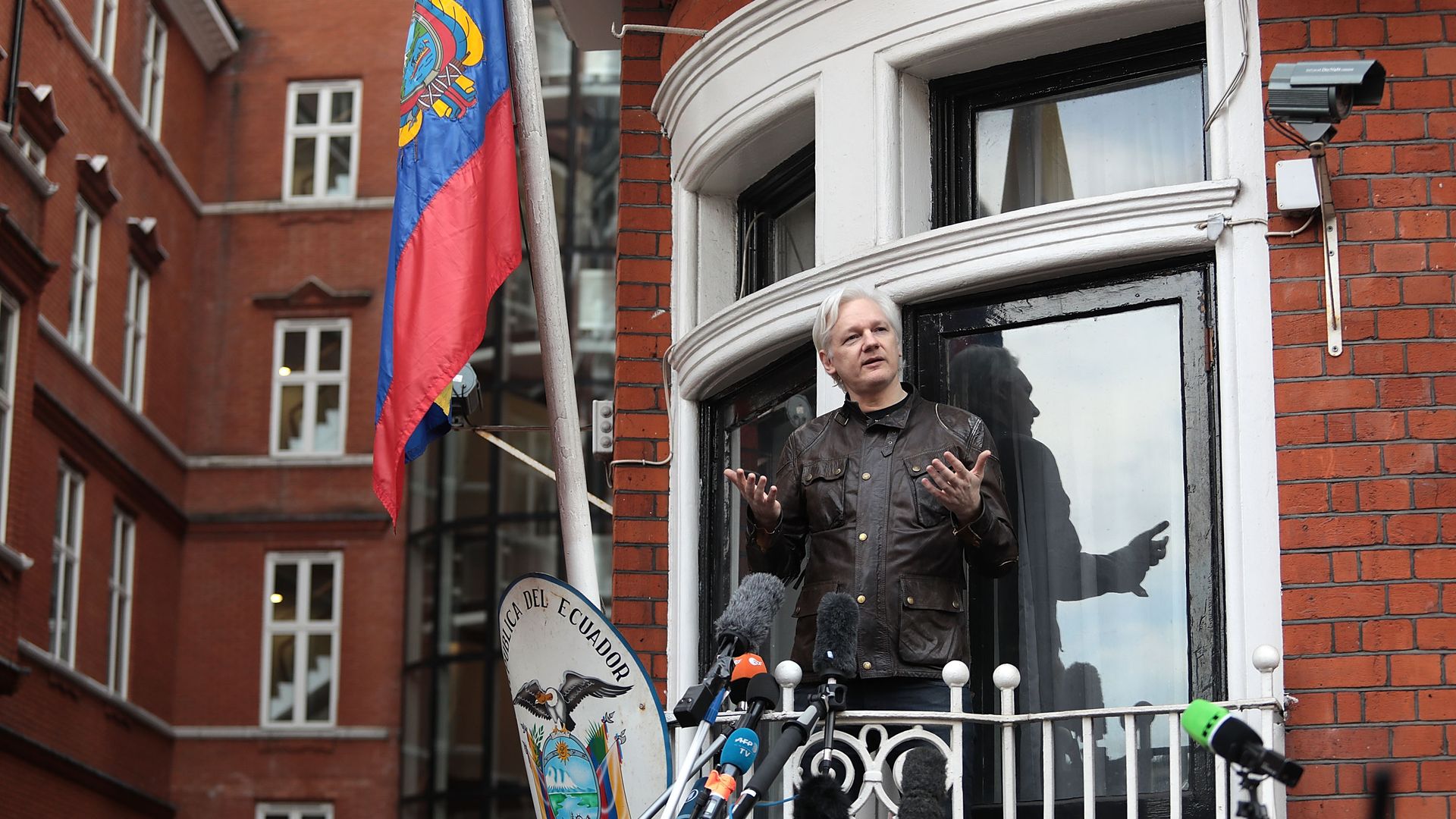 Ecuador announced Wednesday that it is cutting off internet access to Julian Assange because of his continued public support for Catalan independence. The Ecuadorean government objects to Assange putting relations with other European countries at risk.
Why it matters: While holed up in the Ecuadorean embassy in London under asylum status, Assange still wields a big platform by tweeting frequently for his 780,000 Twitter followers. He has positioned himself as a leader of select political causes, including Catalan separatism.
Go deeper