Behind Oscar's financial numbers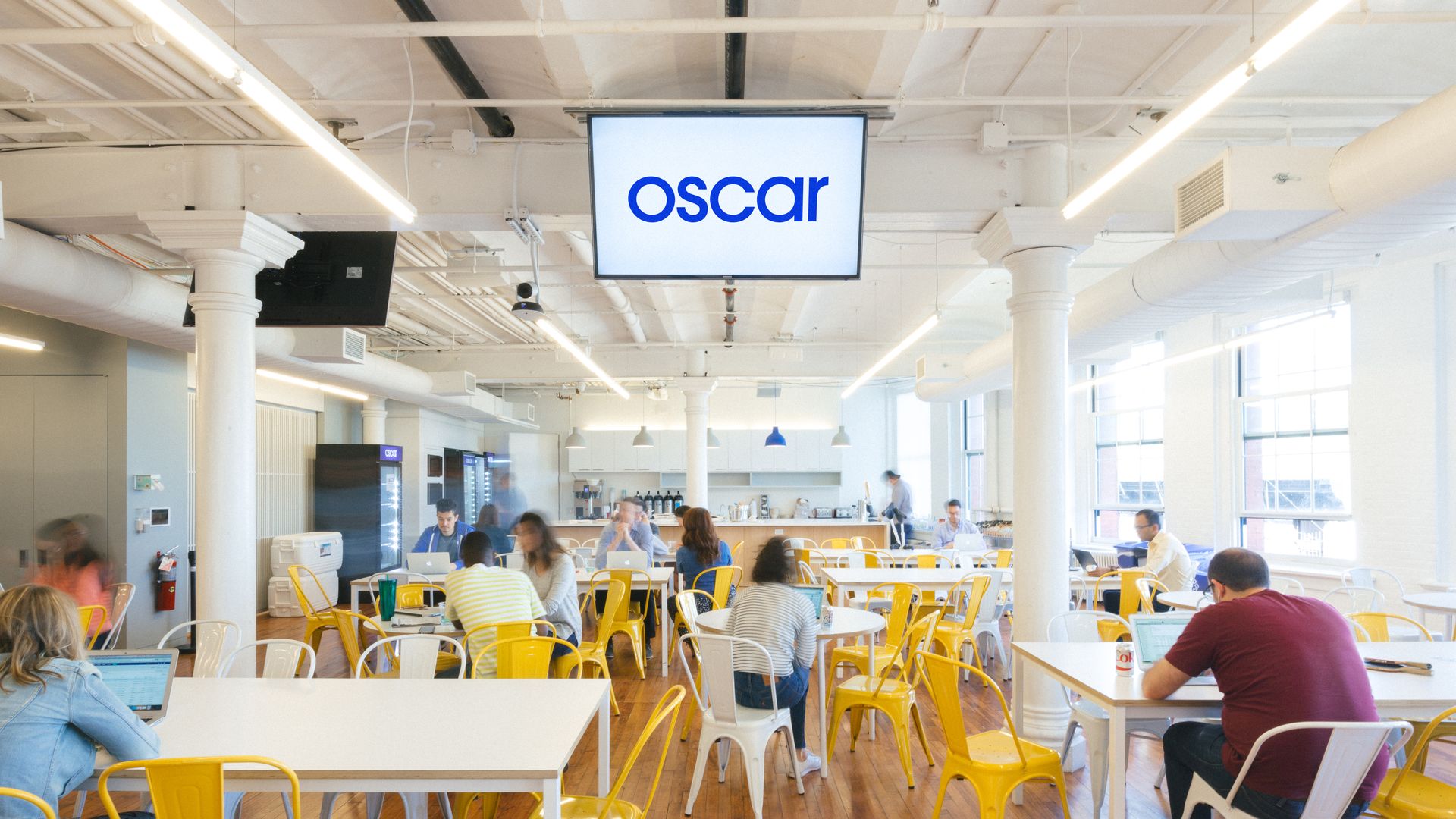 In announcing a new $165 million cash injection, the co-founders of Oscar Health Insurance said the startup had made an "underwriting profit" in 2017.
Reality check: There's a lot of wiggle room in "underwriting profit," based on Oscar's own financial data. Oscar's core insurance functions are still in the red — which will have to turn around if the company also continues to spend more money on its health technology.
Behind the numbers: We looked at Oscar's 2017 financial documents in March; they showed a net loss of $127 million on $229 million of revenue in 2017. That includes overhead and administrative costs, like salaries, advertising, technology and keeping the office lights on.
Oscar calculating its underwriting profit by subtracting medical costs from premium revenues and adding in reinsurance money for high-cost claims, according to company spokesman Khan Shoieb. Using that measure, Oscar's gross margin was roughly break-even.
Before adding in reinsurance, though, the company lost more than $50 million last year.
Despite a few rocky years, many of Oscar's competitors in the Affordable Care Act's exchanges are turning a profit even without reinsurance — just from the balance between premium revenues and expenses. Other experts I contacted agreed that Oscar's situation is far from rosy.
The big picture: Many startups are unprofitable as they make investments in technology and elsewhere, but Oscar has to find a path to profitability somewhat soon.
State insurance departments require insurers to have enough money to cover their operations (so they don't go under and leave people uninsured). It's not feasible to rely on large funding rounds by outside investors who will eventually want their money back — and then some.
Go deeper