Zuckerberg gets closer to testifying before Congress amid scandal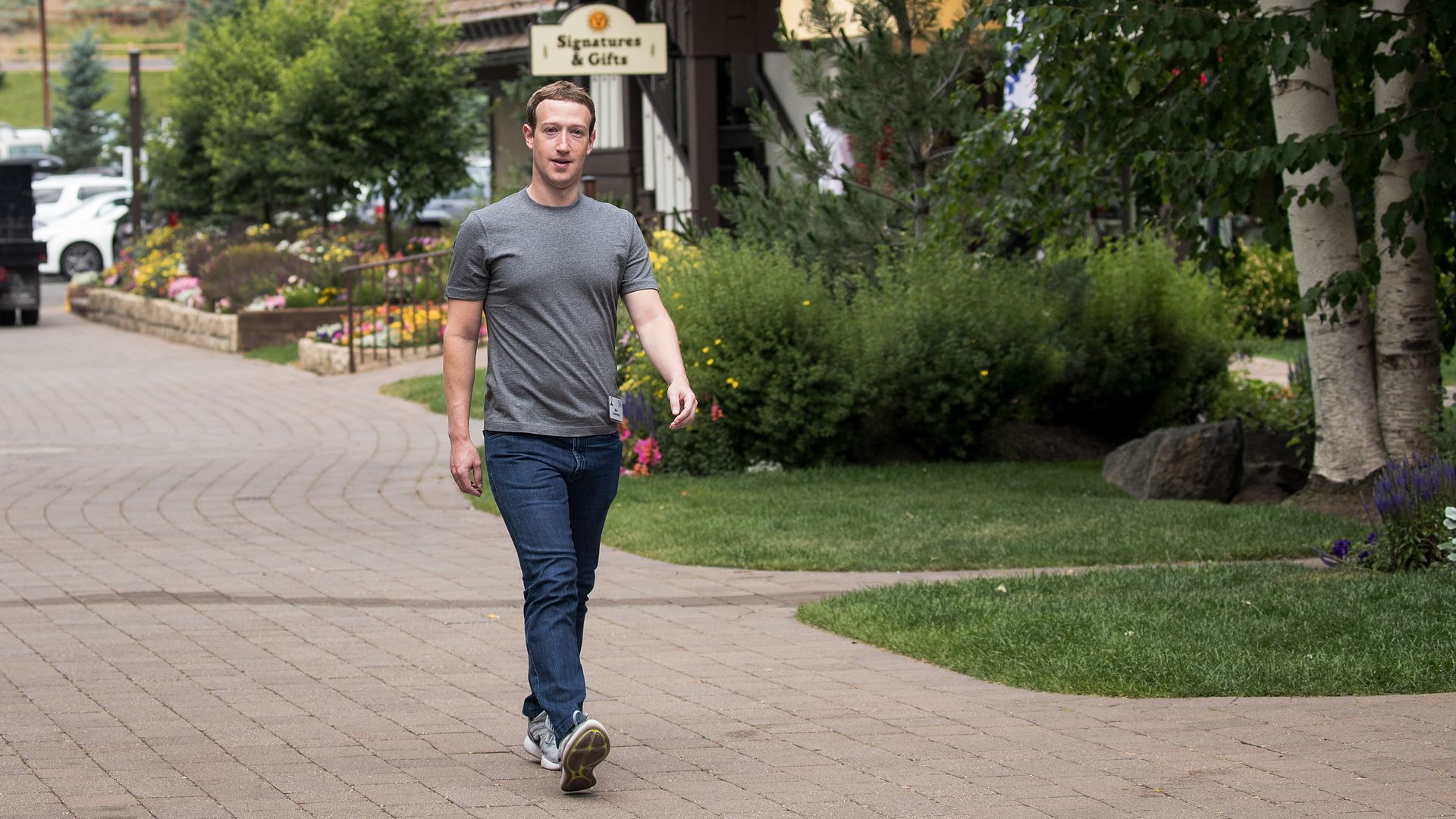 Facebook chief executive Mark Zuckerberg knows there is pressure on him to testify before Congress and believes he is likely to do so in the coming weeks, according to a source familiar with his thinking. And Facebook has been having conversations with committee staffers for days about setting up a Zuckerberg appearance, a congressional source familiar with the matter told Axios.
Why it matters: This will be a major confrontation between Zuckerberg and his DC critics. The company's data practices have been under scrutiny since it was revealed that the Trump-linked Cambridge Analytica illicitly gathered its users information. It also puts pressure on Google CEO Sundar Pichai and Twitter CEO Jack Dorsey to appear, as well.
CNN reported earlier in the day that the social network founder was anticipating having to face lawmakers.
Yes, but: No committees have said publicly that Zuckerberg is confirmed. Details are important here. That includes what committees Zuckerberg agrees to talk to — three have invited him so far, possibly with more to come — and whether anyone appears alongside on him.
Bloomberg reported that he would appear before the House Energy and Commerce Committee on April 12, two days after a hearing that the Senate Judiciary Committee wants Zuckerberg to attend.
The House panel's spokesperson, Elena Hernendez, threw some cold water on that report in a statement: "Reports of Mr. Zuckerberg's confirmed attendance are incorrect. The committee is continuing to work with Facebook to determine a day and time for Mr. Zuckerberg to testify."
Go deeper