Updated Mar 27, 2018 -

World
May avoids taking U.K.–Russia clash to the soccer field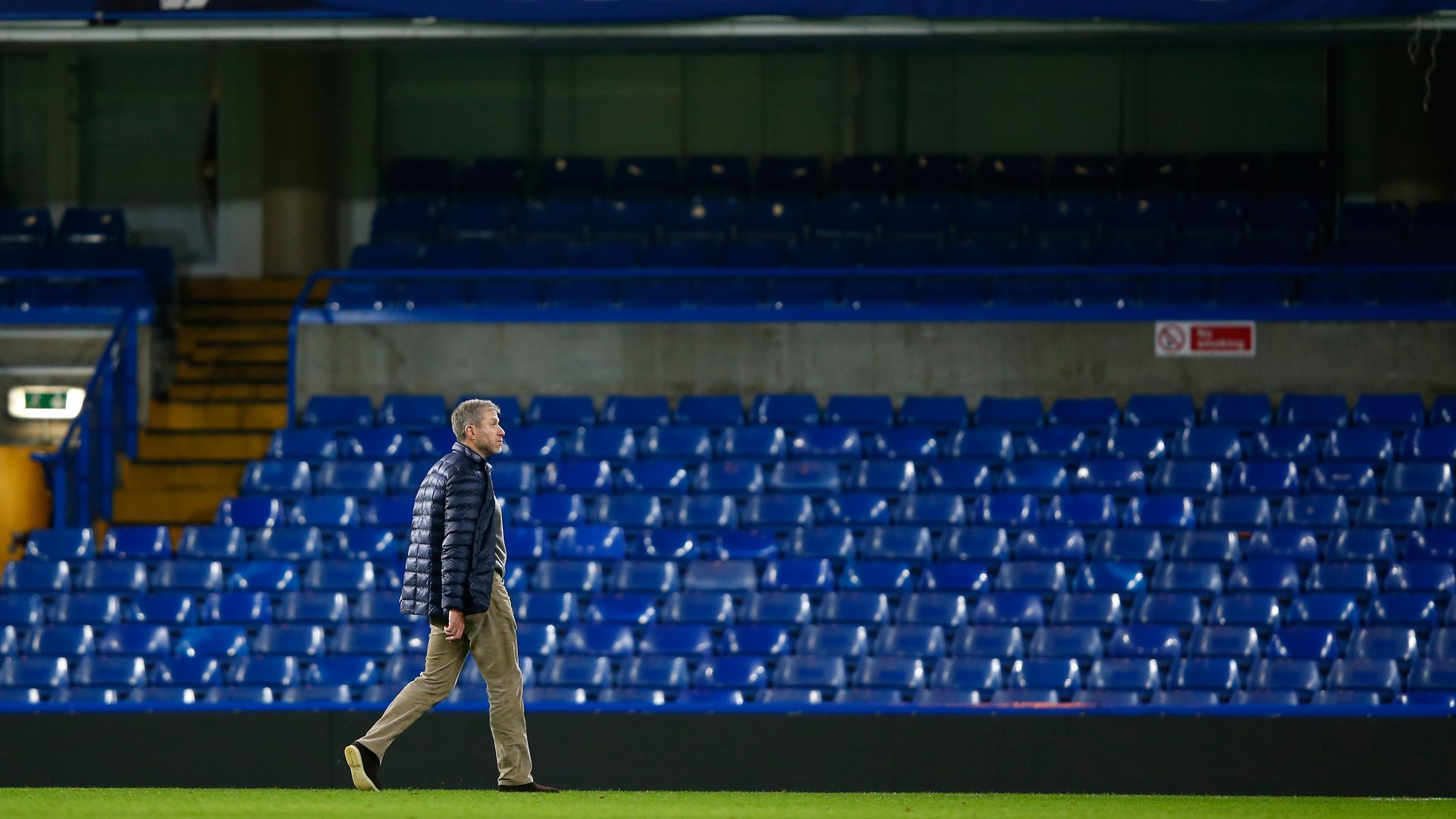 Prime Minister Theresa May's expulsion of 23 Russian diplomats sent a strong message to Russia after its nerve-agent attack on British soil earlier this month. She has refrained, however, from bringing the dispute to one of the largest world stages: the soccer field.
Why it matters: Boycotting the FIFA World Cup in Moscow this June is arguably the most powerful symbolic retaliation Britain could take against Russia. But there may simply be too much money and public emotion invested for May to do so.
The background: Over the past generation, England's Premier League has become the world's most globalized sports league, and two of the top six clubs are owned by people close to Putin: one is Alisher Usmanov, a partial owner of Arsenal; the other is Chelsea's Roman Abramovich, who, after acquiring the team in full in 2003, spent lavishly from his Russian energy fortune to make Chelsea a world-class contender while laundering his reputation. (A Russian flag now flies over Chelsea's stadium.)
Abramovich would be a prime target for British retaliation, but neither fans nor Premier League commercial partners would welcome government investigations into his wealth, as some are urging May to order.
And while Prince William and other high-level officials have announced they will no longer attend the World Cup, almost no one beyond a fringe few in Parliament are seriously considering pulling the English team. As important as the World Cup is to Putin, it's even more important to England's people and commercial interests.
The bottom line: During the Cold War, critics scoffed at sports-oriented diplomatic action, like Olympic boycotts, as pure symbolism. Now such moves seem off the table, deemed too controversial to consider. If the U.K. ever decides to leverage soccer against Russia, we'll know things have gotten serious.
Andres Martinez is a professor at Arizona State University's Cronkite School of Journalism and the editorial director of Future Tense at New America.
Go deeper