Former boss of Larry Nassar hit with criminal sexual conduct charge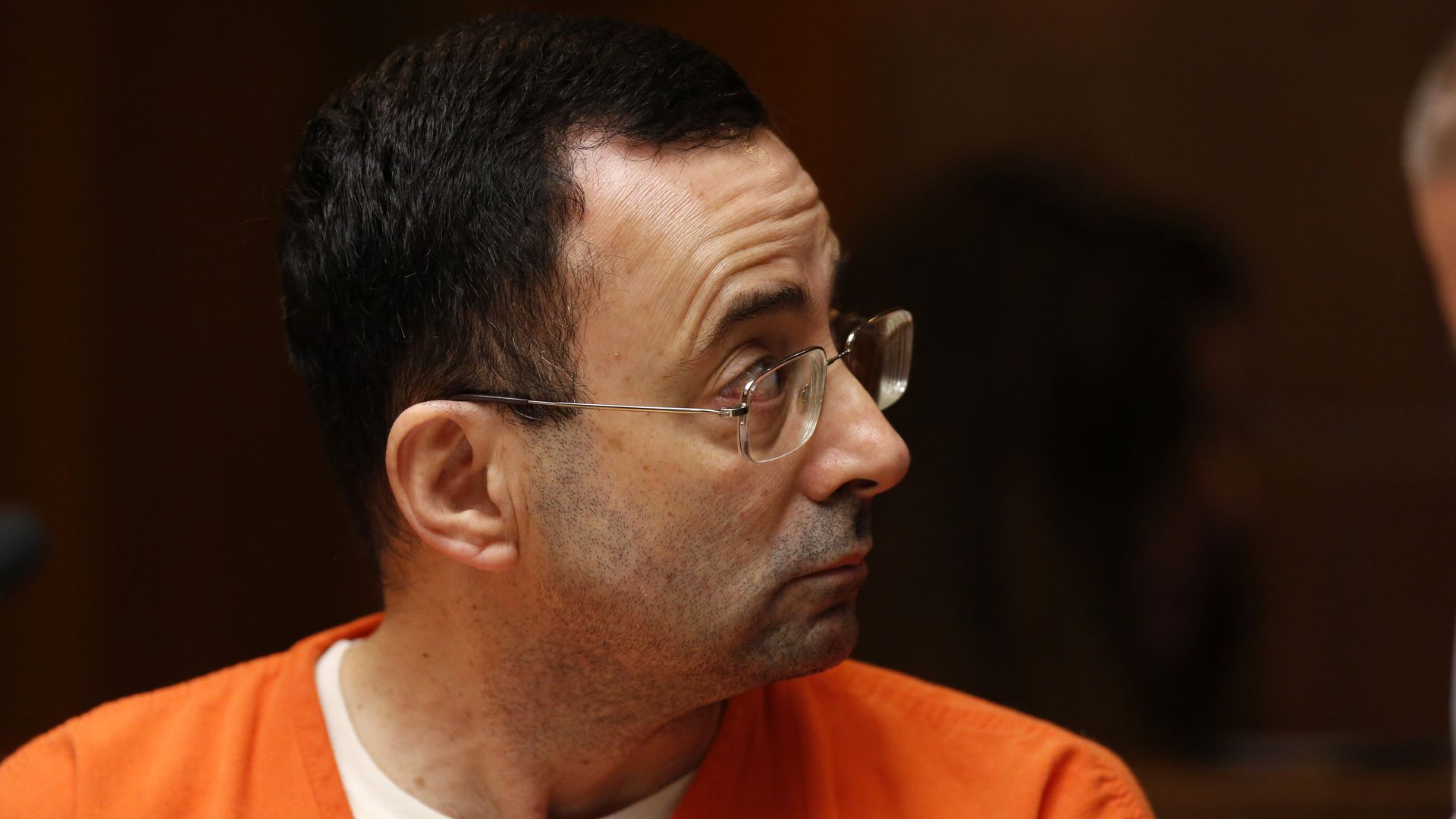 Former Dean of the College of Osteopathic Medicine at Michigan State University, William Strampel, has been charged criminal sexual conduct, along with one felony count of misconduct in office and two other misdemeanor charges, CNN reports citing court documents.
Why it matters: Strampel was Larry Nassar's boss at the university and dismissed a complaint in 2014 from one of Nassar's victims, issuing "new guidelines" for Nassar, but not enforcing them nor informed the university's health team about them, per CNN. Nassar abused more than 200 victims during his time as MSU and USA gymnastics doctor, until his arrest in 2016.
The details: CNN reports that Strampel's charges include a "felony count of misconduct in office," a "fourth-degree criminal sexual conduct" charge, and "two charges of willful neglect of duty."
Strampel had a video of Nassar performing his "treatment" on a female patient on his computer, along with other pornographic videos and photos, many of them appearing "to be selfies of female MSU students."
He is set to be arraigned Tuesday afternoon, though he is still a tenured MSU professor, a title that could take up to a year to be revoked, CNN reports. He cited "health problems" after resigning as dean in December.
Go deeper