"He's more than a secretary of defense"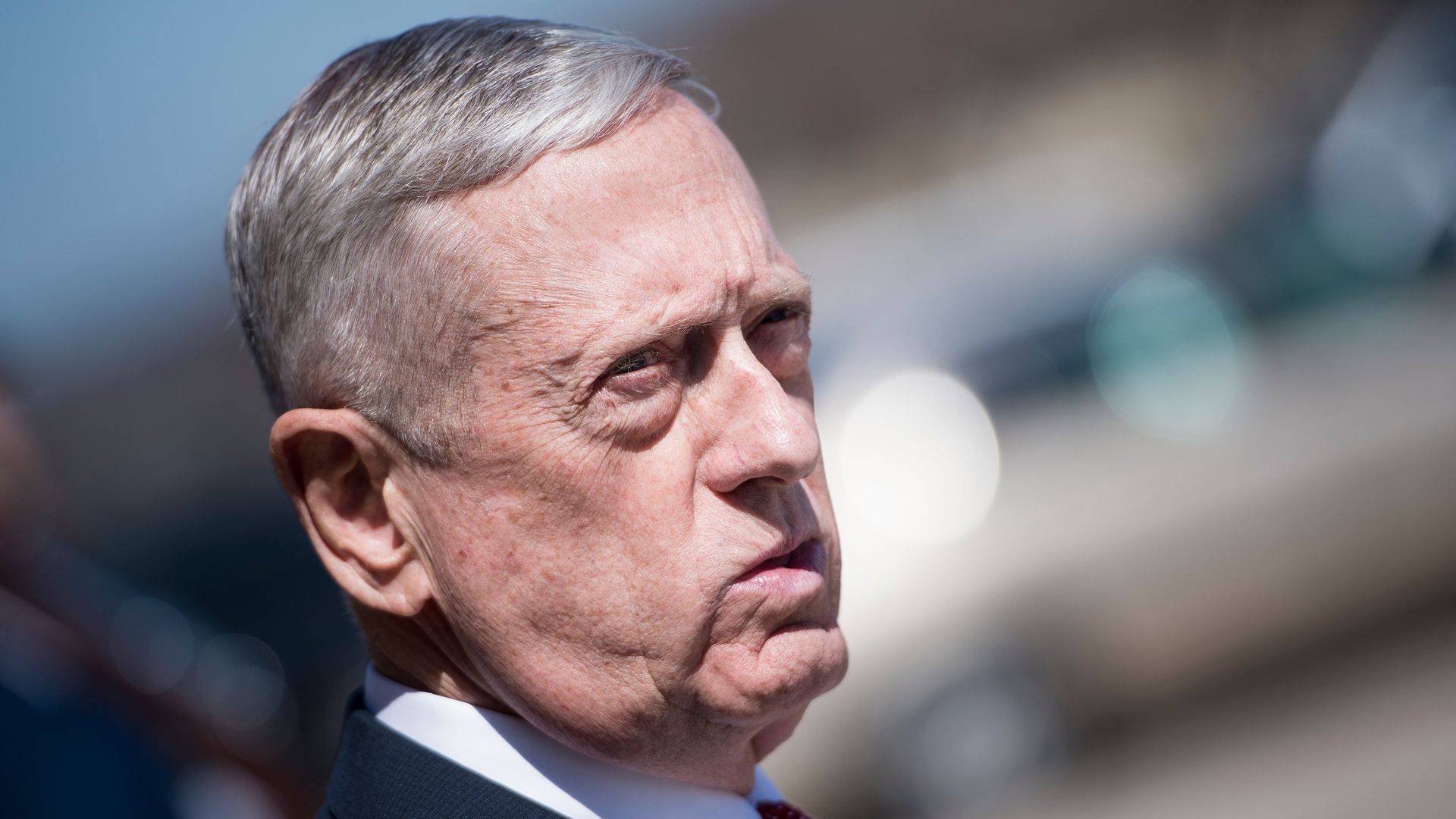 The cover story in next weekend's N.Y. Times Magazine ... "Can Jim Mattis Hold the Line in Trump's 'War Cabinet'? Dismissed as a warmonger during the Obama presidency, the defense secretary may be the only reliable voice of caution left in an administration inching closer to the brink," by Robert F. Worth: "The removal of Tillerson and the national security adviser, Gen. H.R. McMaster, has further reduced the core of the group once known as the 'committee to save America.'"
Why he matters: "A year into Trump's tenure, Mattis has become a quietly central figure in an administration of near-constant purges. He may be the lone cabinet member to have survived with his status and dignity intact, and in the process his Pentagon — perhaps the one national institution that is still fully functional — has inherited an unusually powerful role in the shaping of American foreign policy."
Go deeper