Trump's Russia paradox: Why he is loath to call out Putin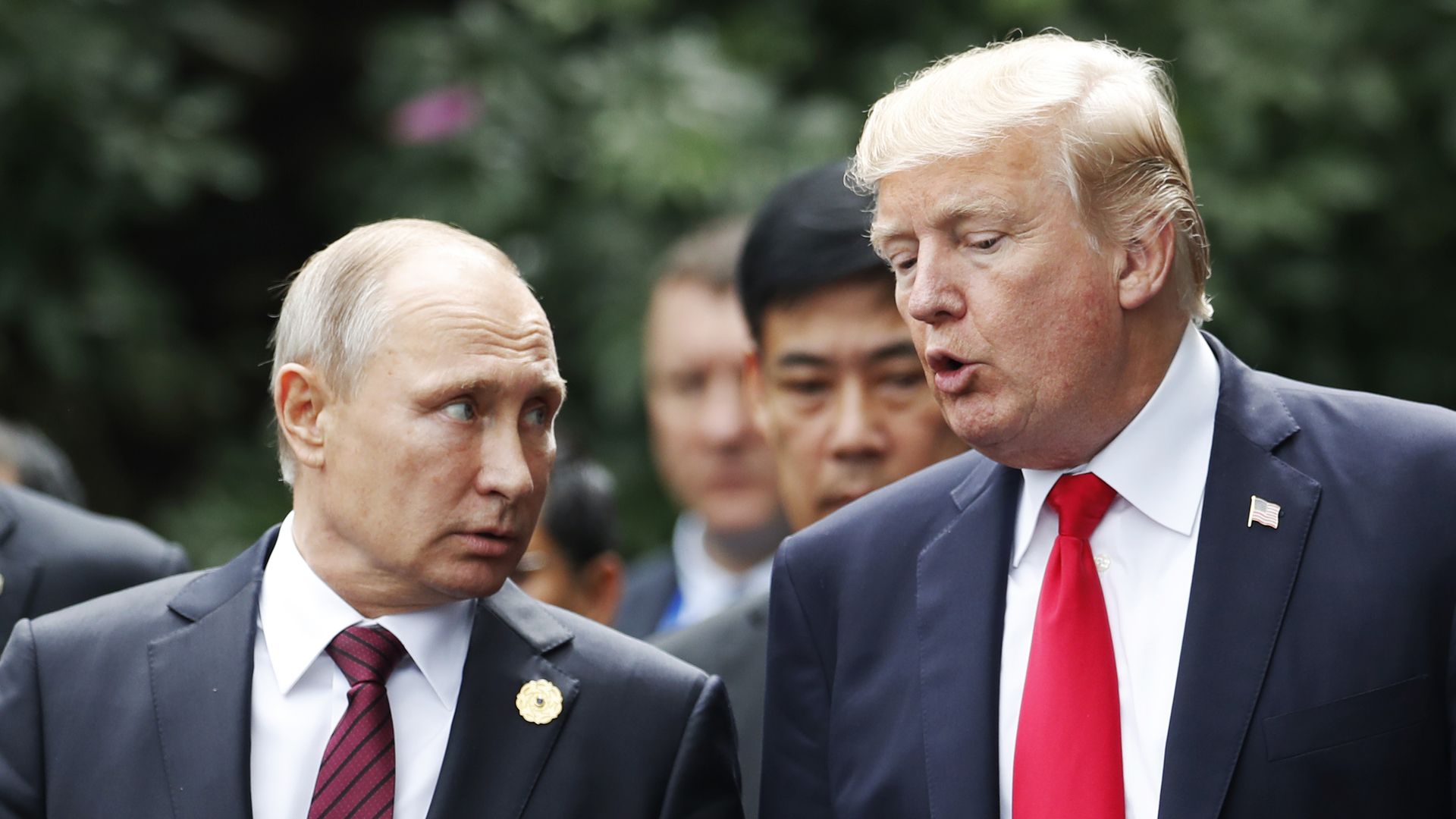 Trump's red line on Russia is Vladimir Putin. The president is loath to criticize him by name or call him out in one-on-one conversations. But he has taken some tough steps against Russia that his predecessor didn't. An example: sending lethal arms to Ukraine. 
Why this matters: It's part of the Trump paradox. He still believes the U.S. and Russia have plenty of shared interests and wants to mend the relationship. He also thinks the only way to do this is by building a warm personal relationship with Putin, according t0 people who have discussed the issue privately with Trump. But this dual-track strategy — be nice personally and tough administratively — becomes more fantastical every time Trump authorizes a harsh action against the Kremlin. 
Today's actions — expelling the Russian diplomats – make sense when you bear this in mind. 
The Trump administration has taken a fairly tough action against Russia, along with NATO allies, but Trump himself is loathe to brag about it. He let his press secretary Sarah Sanders announce the expulsion through an emailed statement to the media. 
Behind the scenes: British Prime Minister Theresa May asked for Trump's support in expelling the Russian diplomats, but he was only willing to do so if other NATO allies — like France and Germany — would act together, a senior administration source told me.
Go deeper