Don't count on states to shore up the ACA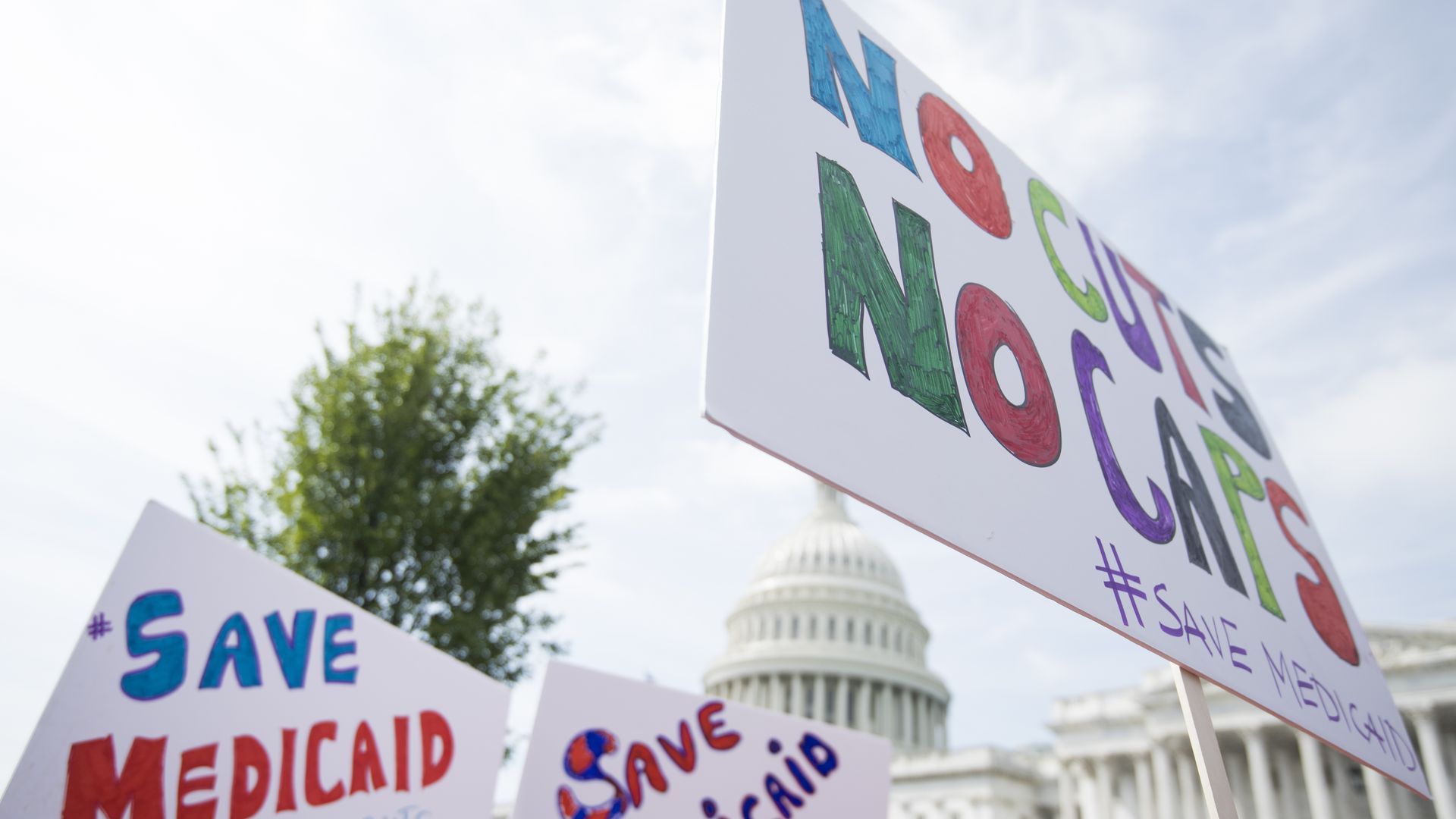 Now that Washington has decided not to help shore up the Affordable Care Act's insurance markets, a lot of attention will inevitably turn to the states. But don't expect to see anything approaching a comprehensive fix at the state level.
The latest: States are mainly looking at two big policy solutions to try to stabilize their individual insurance markets — passing their own version of an individual mandate, or creating their own reinsurance programs to help compensate insurers for their most expensive patients, so that they don't recoup those costs through higher premiums.
Not all of them are going to be able to come in on their white horse and save the day, although I think several of them will try.
— Sabrina Corlette, a health policy expert at Georgetown University.
Yes, but: It's mostly the usual blue-state suspects — California, Maryland, Washington — considering these steps.
Individual mandates aren't much more popular at the state level than the ACA's was.
Experts agree reinsurance would work, but they're reasonably complex programs that needs a lot of logistical support to actually stand up and start operating.
And states' legislative calendars are already making it hard to envision many of them tackling that undertaking before insurers have to set their premiums for next year.
"If states want to move on that, they should have been working on it weeks ago," Corlette said. "That is not something that you can just flip a switch and make it happen."
Go deeper