Second Senate panel asks Mark Zuckerberg to testify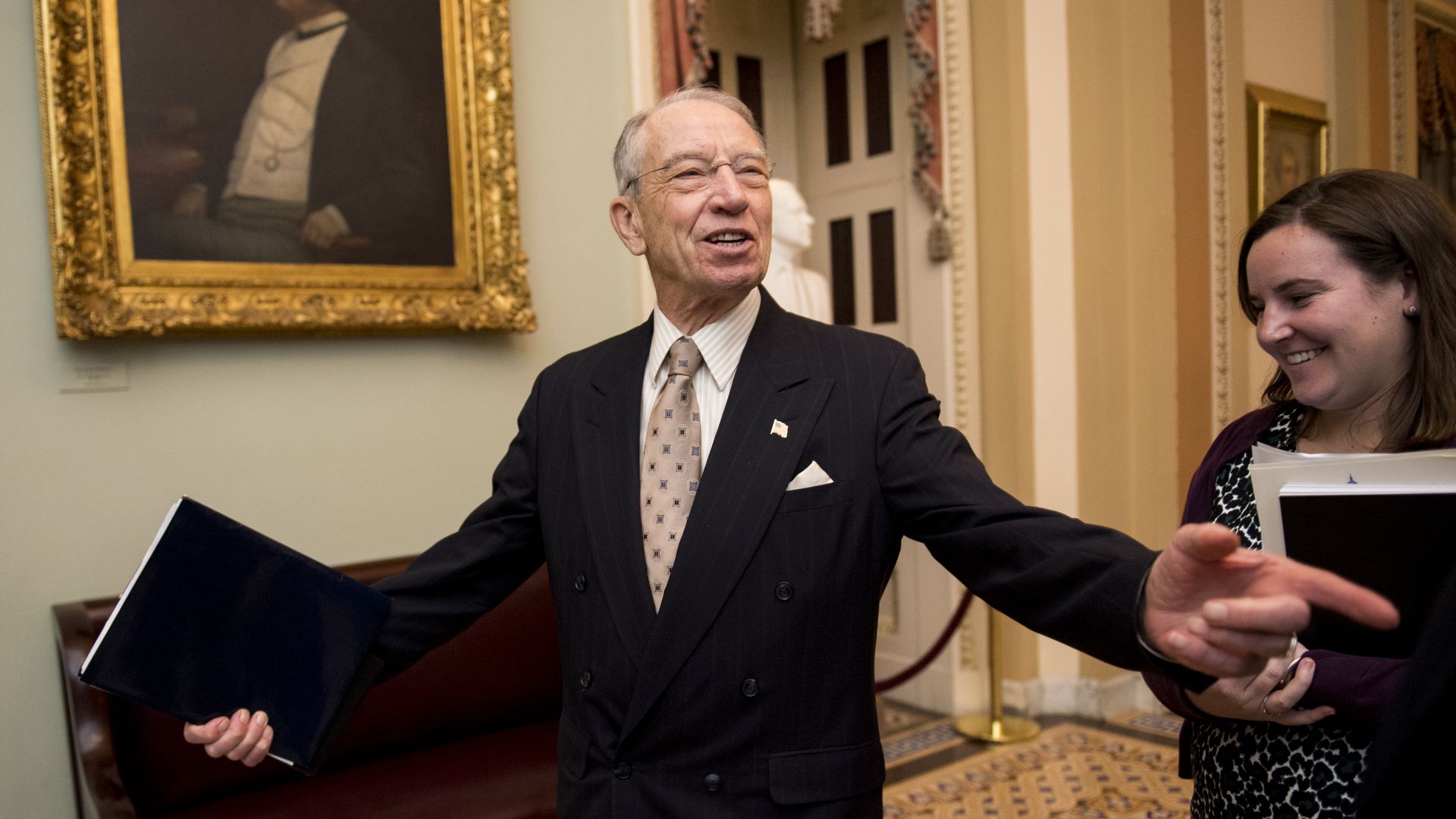 The Senate Judiciary Committee said Monday it had invited Facebook chief executive Mark Zuckerberg to testify about its data practices following the scandal over Cambridge Analytica's collection of the social giant's user information. It also asked the chief executives of Google and Twitter to testify at the April 10 hearing on data privacy. The House Energy and Commerce and Senate Commerce Committees called on Zuckerberg to testify last week.
Why it matters: Requests for Zuckerberg to testify are getting more common among powerful Republicans, increasing the odds of a dramatic Capitol Hill confrontation between lawmakers and the CEO.
What they're saying:
The Judiciary Committee said in a release that the hearing would "broadly cover privacy standards for the collection, retention and dissemination of consumer data for commercial use" as well as the ways data can be "misused or improperly transferred."
"We have received and are reviewing the invitation," said a Facebook spokesperson.
Go deeper