Peru president's ouster marks latest snag for Summit of the Americas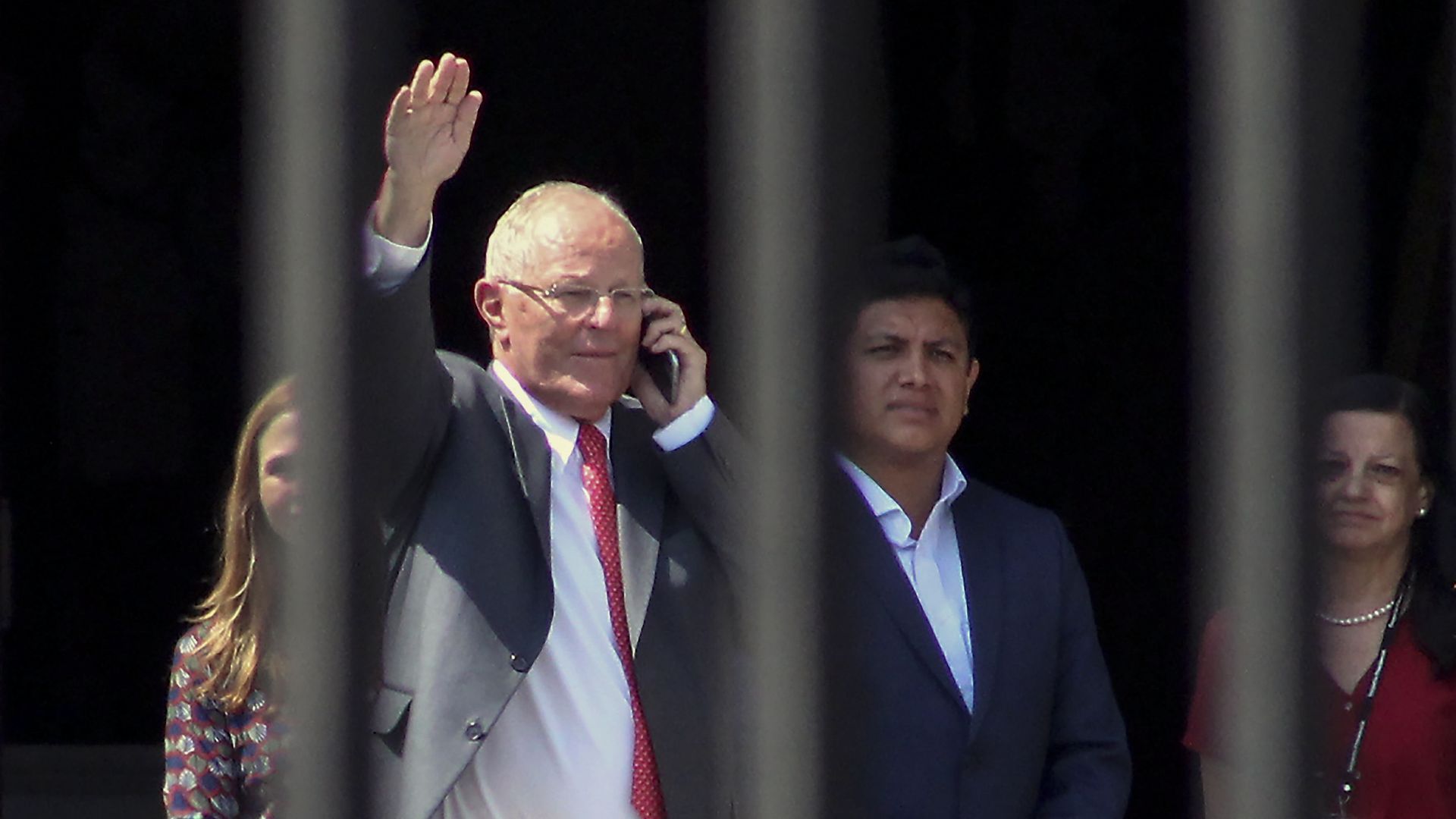 The Western Hemisphere's heads of state are set to gather in Lima, Peru, on April 13 for the eighth meeting of the Summit of the Americas. But a number of complications, including the Peruvian president's resignation last week, have thrown the meeting into turmoil.
Why it matters: Since President Clinton started it in 1994, the Summit of the Americas has been long on rhetoric and short on policy, but it remains the only forum for the hemisphere's heads of state to meet and address crises like the one in Venezuela.
Although the Summit has always been an imperfect barometer of U.S.–Latin American relations, this year's will be particularly troubled:
In February, the Summit's slated host, Peruvian President Pedro Pablo Kuczynski, made the controversial decision to disinvite Venezuelan President Nicolás Maduro for his violation of democratic norms, while allowing Cuba's Raúl Castro to remain.
Kuczynski resigned a month later over charges of corruption. With Kuczynski gone, Argentinian President Mauricio Macri has mused about skipping the event.
Meanwhile, President Trump's attendance has been greeted with skepticism: His agenda contradicts many of the Summit's founding ideals — free trade, respect and partnership — moving even Chile's conservative president, Sebastian Piñera, to doubt whether Trump has a "clear policy" for the region. According to recent Gallup surveys, only 16% of Latin Americans approve of Trump's performance.
And then there's the unintended irony of the Summit's theme: Democratic Governance against Corruption, at a time when conflict of interest, bribery and impunity are not only rocking global politics but have taken down the Summit's host.
What's next: A vote on a collective response to Maduro's refusal to hold free and fair elections during a humanitarian disaster is sure to be a central point. The summit will still proceed, but its ability to address the Venezuelan crisis, and to fold Trump into a hemispheric dialogue, is likely diminished, threatening not just this year's talks but the future of the 24-year-old institution.
Christopher Sabatini is a lecturer at Columbia University's School of International and Public Affairs and executive director of Global Americans.  
Go deeper