A big change in GOP governors' rhetoric on education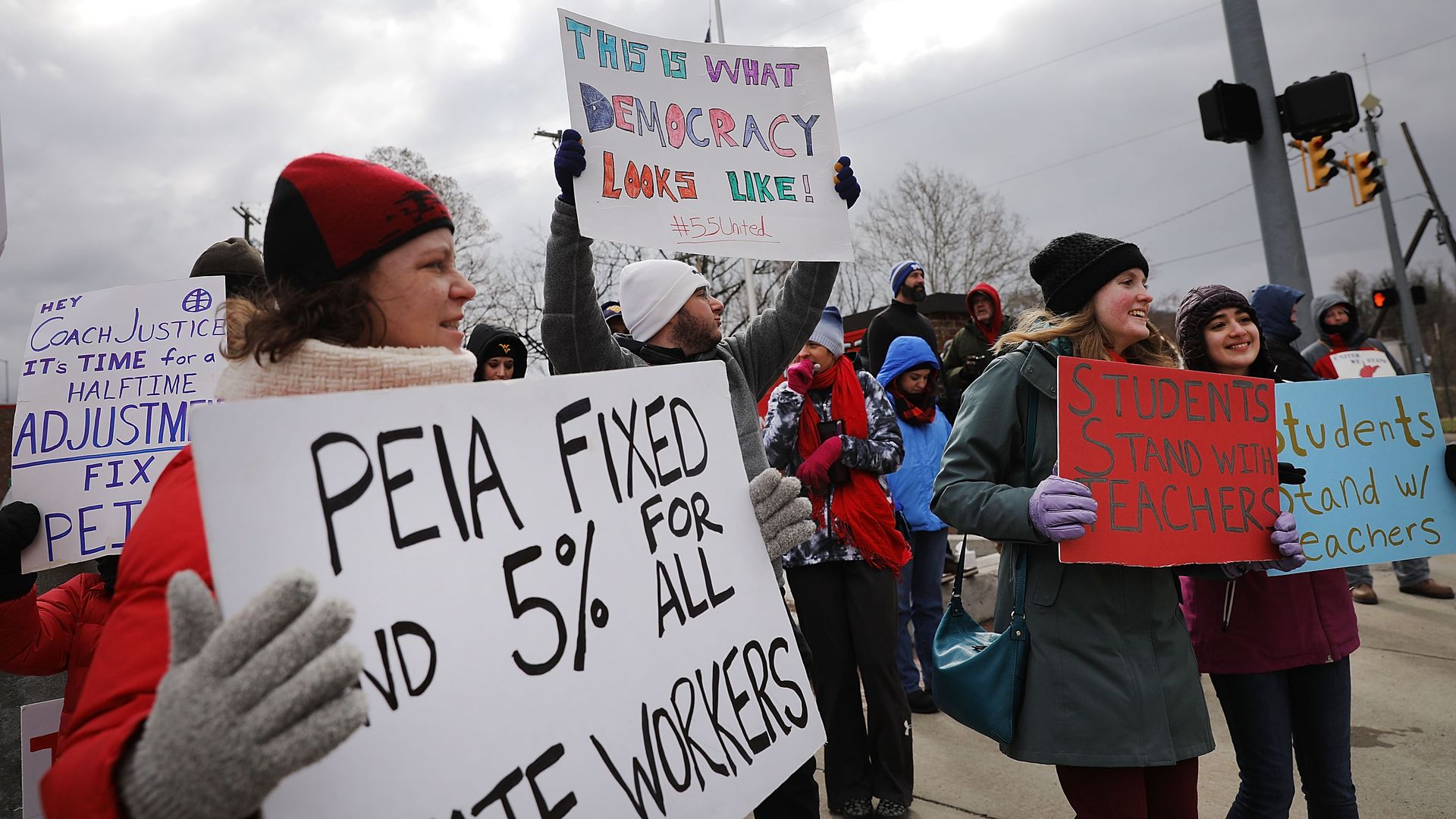 "A Republican turnabout on school spending," per WashPost's Michael Scherer: A new rhetorical approach by GOP governors "represents a major turnabout for a generation of conservative leaders who came into office promising to get better results with less taxpayer money for public schools ... The backlash that boiled over into a teacher walkout in West Virginia is playing out in several states, as teachers and the public demand more money after years of tight budgets and a Republican focus on tax cuts."
Why it matters: "[I]t is a shift that could have big consequences for the national debate over education, as Republicans in Washington have begun to embrace more populist rhetoric that is sympathetic to the plight of public employees."
Go deeper