Poll: Dems lead GOP by 5 points ahead of midterms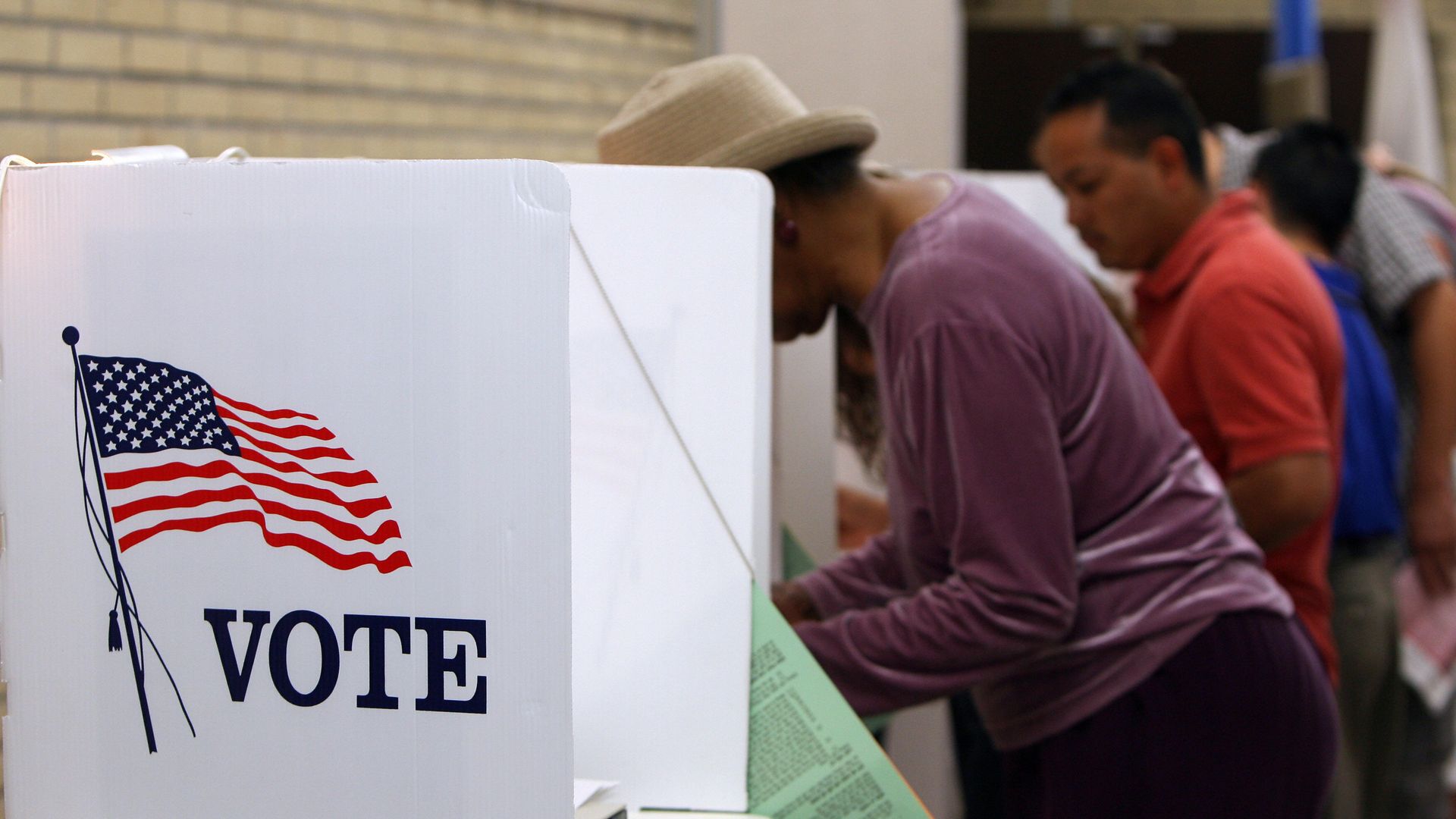 A Fox News poll released on Sunday found that the Democrats only have a five-point lead over Republicans on a generic ballot ahead of this fall's midterm elections — 46% to 41%. In the same poll conducted last October, Democrats held a 15-point advantage over Republicans, leading 50% to 35%.
The big picture: One of the pollsters who conducted the poll called it "a gauge of perceptions month to month," calling its "predictive power" this far out from Election Day "dubious." But it's worth noting that even a 5-point lead nationwide could still lead to huge gains in the House for Democrats — as Republicans held a 4-point edge in the poll in March 2010 and ultimately picked up 63 seats that fall.
Go deeper