The Iran deal is on death watch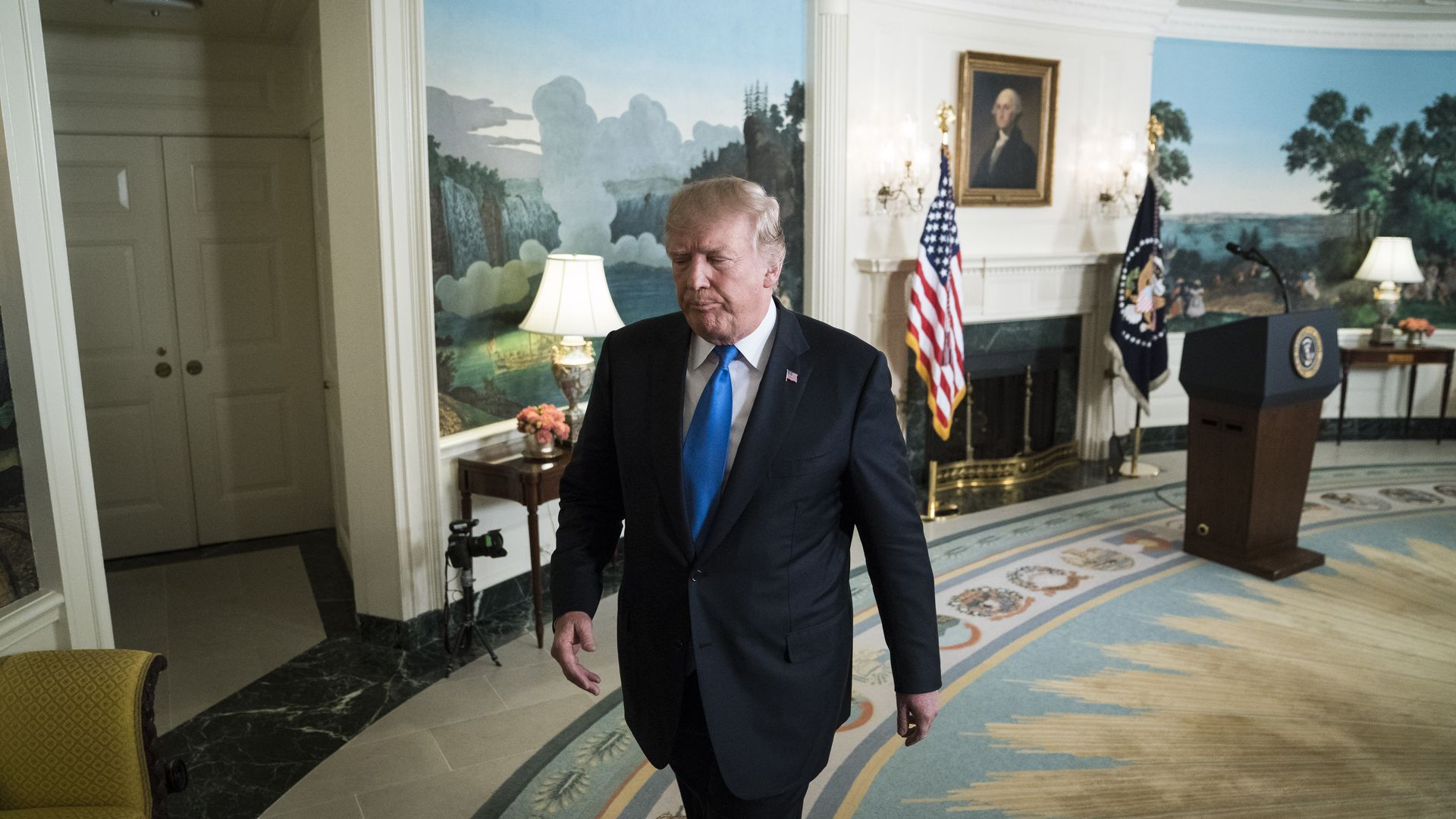 Behind the scenes, President Trump has told a number of people he believes his current national security team has been out of whack with his own thinking and was slow to give him the options that he wanted.
The big example: Iran.
Trump blew up at his national security team last year because he thought they were boxing him in and trying to prevent him from following through on his instinct to withdraw from the Iran nuclear deal.
Bolton, from outside of the White House, endeared himself to Trump last August by writing his own memo titled "How to Get Out of the Iran Nuclear Deal."
Bolton told associates that the purpose of the Iran memo was to show that options on withdrawal from Obama's nuclear deal were possible — and that Trump's team weren't giving him those options.
Much has changed inside the Trump administration since those early days when Trump's national security team — and Tillerson in particular — so enraged the president. This piece from WaPo's Josh Rogin — forecasting what comes next on the Iran deal and taking you inside the internal planning — is worthy of your time.
Bottom line: As national security adviser, Bolton will make sure he provides "the range of options not only that are being recommended by people on NSC, but the options that exist in the real world," according to a source familiar with Bolton's thinking. "Even if nobody supports them, so that the president can see what's out there."
Go deeper