Afghan president to offer Taliban second olive branch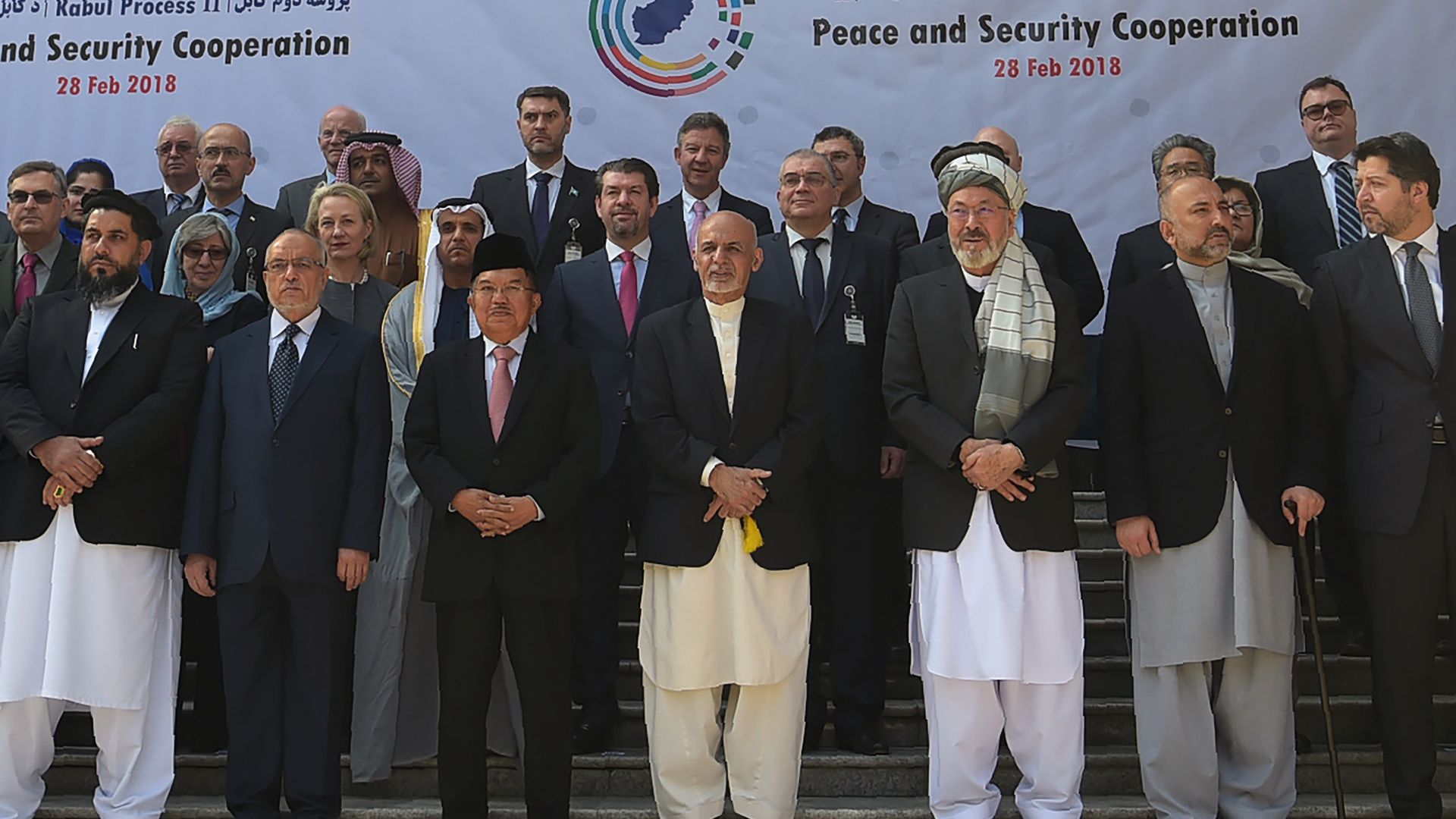 World leaders will gather in Tashkent, Uzbekistan, tomorrow to discuss the prospects for peace in Afghanistan. The two-day conference will be attended by Afghan President Ashraf Ghani, Uzbek President Shavkat Mirziyoyev, representatives from the UN and EU and high-ranking officials from 25 other countries, including Pakistan and the U.S.
Why it matters: This summit offers a real chance for the Taliban to become part of the peace process instead of remaining on the fringes.
The Tashkent conference follows a February meeting in Kabul prompted by an open letter to the U.S. from Taliban leadership proposing a renewed dialogue. President Ghani extended the Tailban an olive branch, offering to hold peace talks without preconditions and to grant a ceasefire, prisoner swap, and even passports.
While 20 countries, including the U.S., support Afghanistan's offer, the Taliban have remained silent, which might indicate internal divisions on how best to approach the peace process.
What's next: The latest reports indicate that the Taliban will sit out the conference. But now that the Afghan government has made its generous offer twice, the Taliban would be wise to accept it.
Sahar Khan is a visiting research fellow in the Cato Institute's Defense and Foreign Policy Department.
Go deeper