Both Bush and Obama also requested line item veto power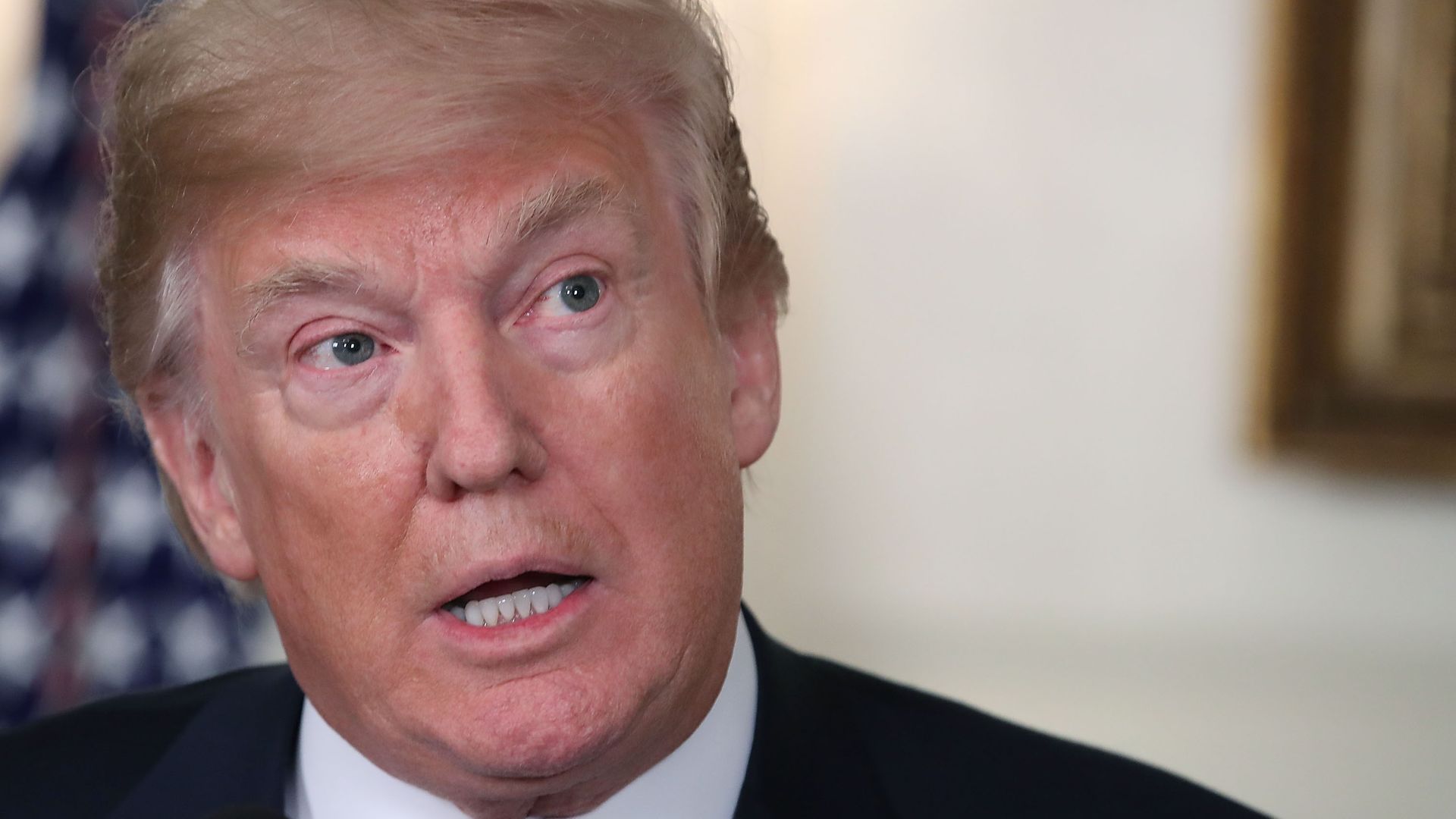 President Trump tweeted on Friday evening that to avoid having "this omnibus situation from ever happening again," he wants Congress to re-instate "a line-item veto."
Why it matters: This would allow him to veto specific parts of a bill without getting rid of the entire thing. Trump was deeply unhappy with the $1.3 trillion spending bill approved by Congress early Friday morning, but signed it anyway on Friday afternoon.
What is a line item veto:
President Bush sent a request to Congress to use a line item veto in 2006.
President Obama proposed it in 2010, but said he would have "a limited time after a bill is passed to submit a package of rescissions that must be considered by Congress in straight up or down votes," Politico reported.
The Supreme Court ruled it unconstitutional in 1998, two years after the Line Item Veto Act of 1996 was introduced.
The original text said it gave the President "line item veto authority with respect to appropriations, new direct spending, and limited tax benefits."
Judge Thomas F. Hogan of the Federal District Court, who made the decision, said per the New York Times: "The Line Item Veto Act violates the procedural requirements ordained in Article I of the United States Constitution and impermissibly upsets the balance of powers so carefully prescribed by its framers."
The NYT reported in 1998 that the decision came as "a major blow to President Clinton and Republican leaders of Congress," after Clinton used the line item veto to "kill Medicaid benefits for New York."
Clinton "used the power to strike 82 items from 11 laws," per the Times.
The Wall Street Journal reported on Friday afternoon that his call to revive the veto "are likely to go unanswered."
Go deeper