Why U.S. foreign policy needs a middle-class message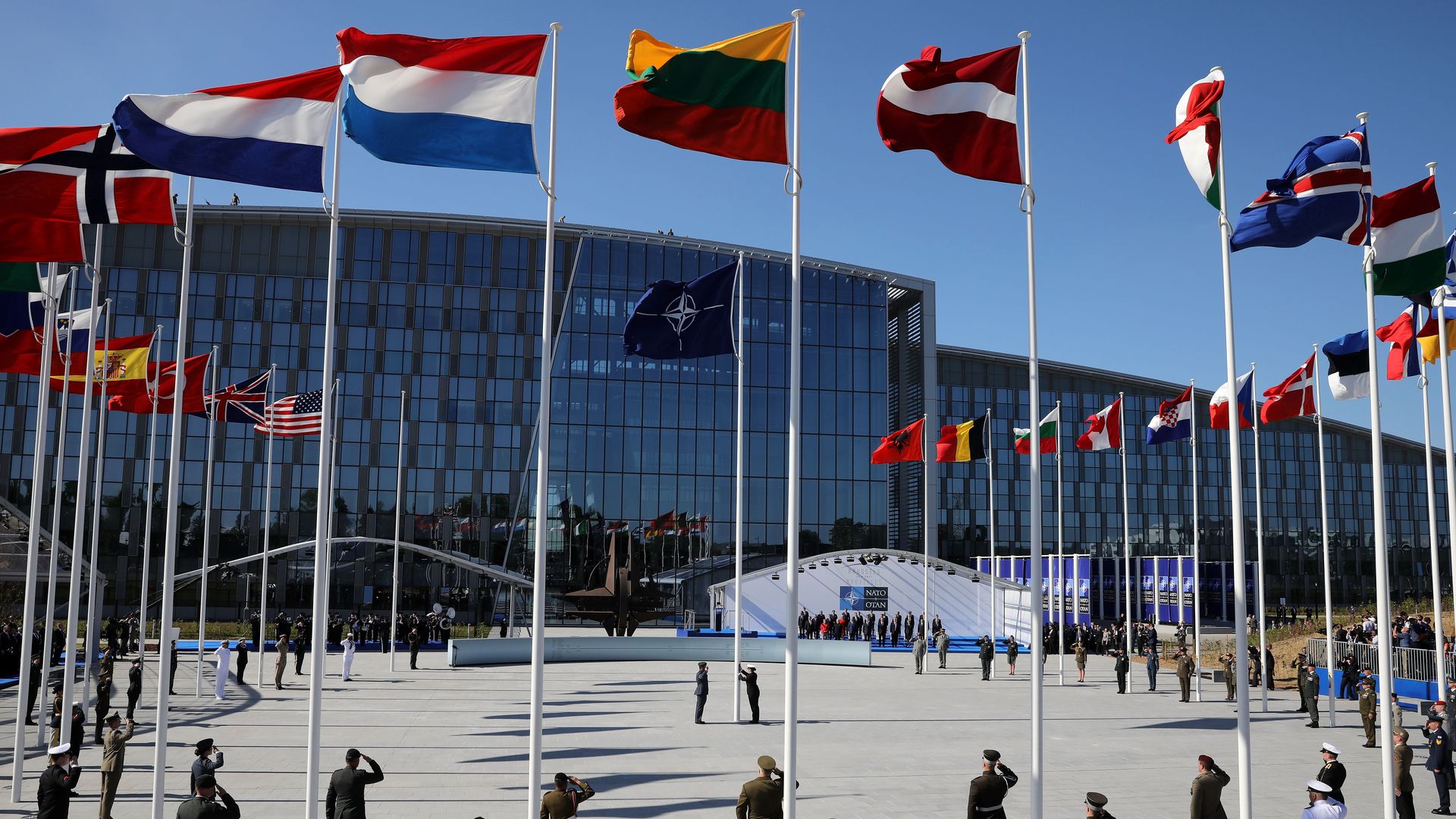 The Trump administration announced yesterday new trade and investment restrictions on China, the latest shot in a possible trade war, fired in retaliation against theft of U.S. intellectual property. Together with steel and aluminum import tariffs, these measures represent a further isolationist turn for American policy, following years of attacks from President Trump on economic engagement, alliances, legal immigration and anything else that smacks of internationalism.
The problem: From NAFTA to NATO, Trump has disregarded bipartisan consensus on America's role in the world. Yet no constituency has arisen to defend the internationalist foreign policy that his critics yearn for.
After World War II, Americans enjoyed a virtuous cycle as U.S. power and defensive alliances made the world safer for commerce and a labor-centric domestic policy enabled most Americans to ride the first waves of globalization. Aggressive investments in higher education (such as the GI Bill), strong unions and ambitious scientific research helped workers innovate, adjust and prosper within the new global economy, which further fueled American global leadership.
Unfortunately, this cycle has broken down. While trade and global engagement still make the U.S. wealthier as a whole, incomes have stagnated for most Americans as workers' leverage declined alongside union membership. Alliances, international organizations and trade deals have continued to secure world order, but the material benefits increasingly accrue only to a wealthy few, an imbalance that will not be helped by our education system's failure to meet global market demands.
The bottom line: International engagement paid off for Americans because our leaders made it pay off. As policymakers stepped away from their commitment to building workers' human capital and leverage with employers, the competitiveness of America's middle class declined. Any plan to resuscitate U.S. global leadership will thus require a return to internationalism's populist beginnings.
Harry Krejsa is the Bacevich Fellow at the Center for a New American Security and the author of "Heartland Security: Global Engagement Once Fueled the American Middle Class — and Can Again."
Go deeper