Trump's U.S.-Taiwan policy shift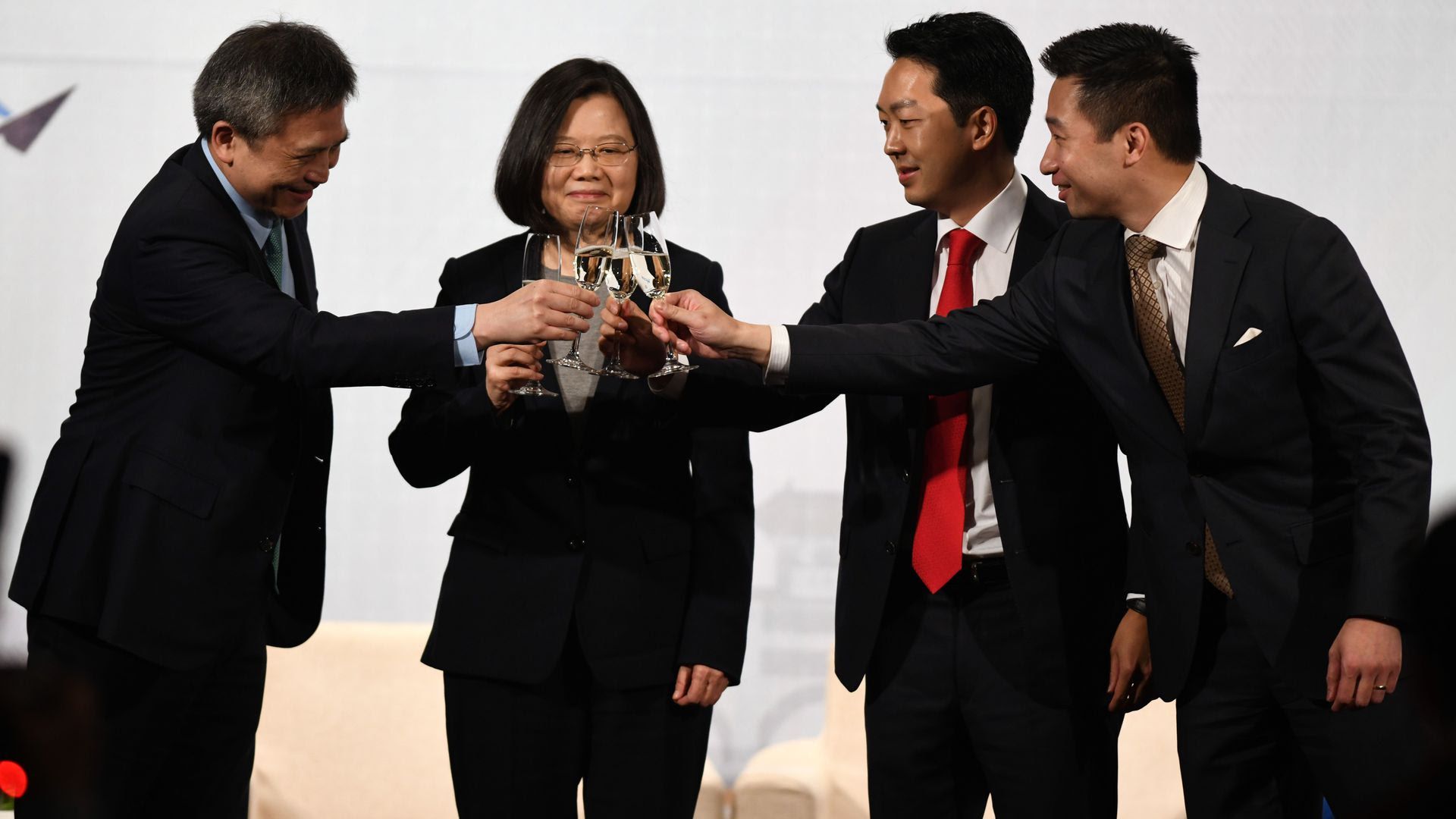 Since the signing of the Taiwan Travel Act last week, the U.S. has sent two senior officials to Taiwan — Deputy Assistant Secretary of State Alex Wong and Deputy Assistant Secretary of Commerce for Manufacturing Ian Steff, South China Morning Post reports.
Quick take: Trump did not have to sign the Taiwan Travel Act as it would have come into force anyway. Beijing views his affirmative signing as a signal that Trump may be reverting to his pre-inauguration inclination to reconsider the "One China Policy," one of the foundations of the U.S.-China relationship.
Bigger picture: Recent administration appointments may also drive a re-evaluation of U.S. policy towards Taiwan.
Mike Pompeo and John Bolton are known as very "pro-Taiwan," as is Randall Schriver, assistant secretary of defense for Asian and Pacific security affairs.
The nomination of Susan Thornton to be assistant secretary of state for East Asian and Pacific affairs is apparently dead in the wake of the firing of Rex Tillerson, and some of the names I am hearing who may be nominated for that spot are advocates of a much closer U.S.-Taiwan relationship.
Why it matters: A U.S.-China trade spat would be a sideshow to the conflicts that would arise over any fundamental changes in U.S. policy towards Taiwan. China's President Xi has pledged to reunify Taiwan during his rule — even if the citizens of democratic Taiwan do not agree — and in his speech earlier this week at the National People's Congress (NPC) he pledged again that "any actions and tricks to split China are doomed to fail." But in this "New Era of U.S.-China Relations" anything may be on the table.
Go deeper