Tumblr finally releases information about state-sponsored propaganda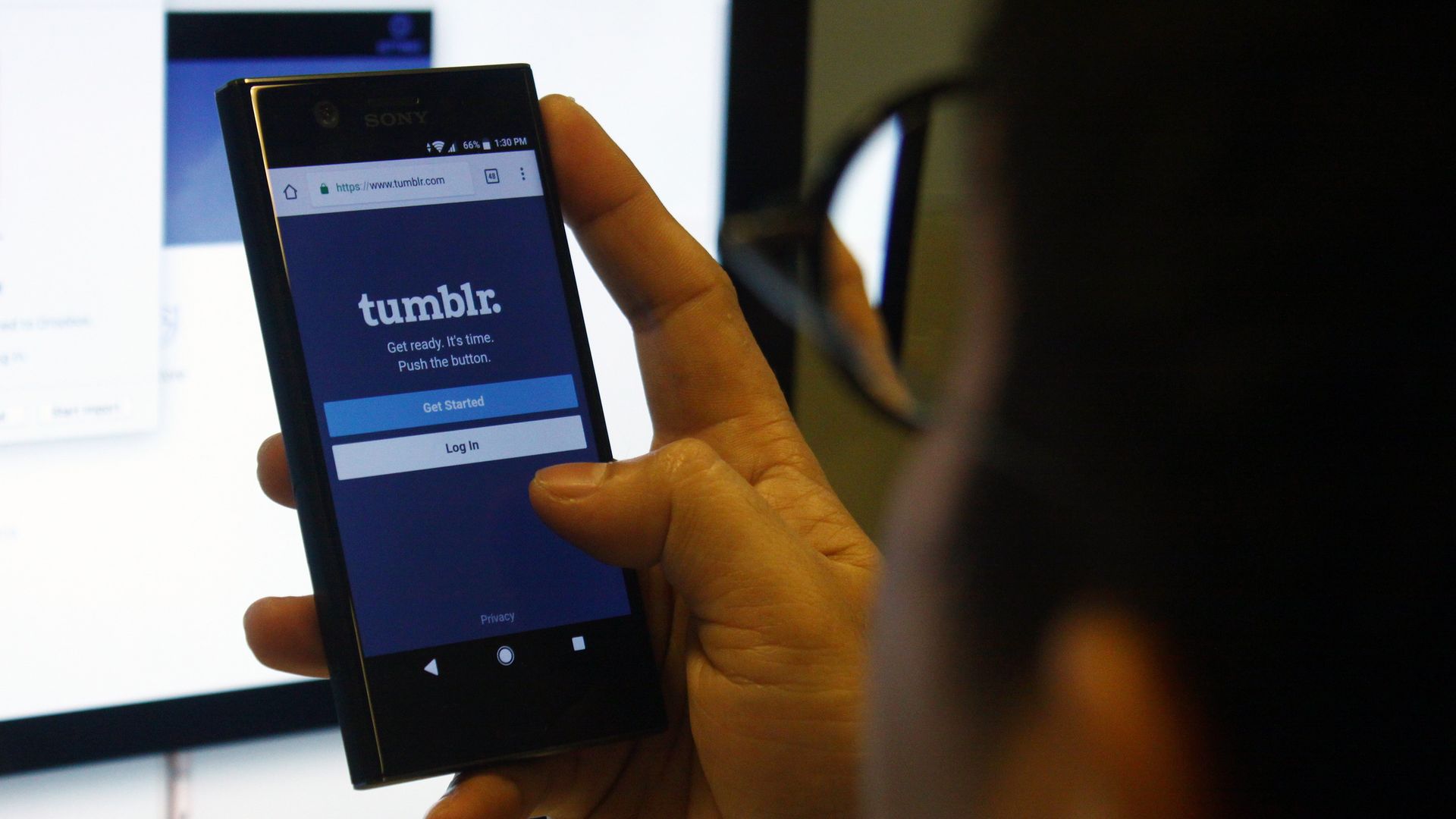 Tumblr has finally broken its silence about Russian state actors using its service and released a list of 84 usernames it believes engaged in "state-sponsored disinformation and propaganda campaigns."
Why it matters: Tumblr, which is owned by Yahoo, is the last of the social media services to comment on how it was used for attempted propaganda.
But: It's still unclear the extent to which these accounts interacted with others on Tumblr. The company has emailed users who have interacted with them, but it's not disclosed the size of their reach.
Go deeper