Trump signs spending bill despite veto threat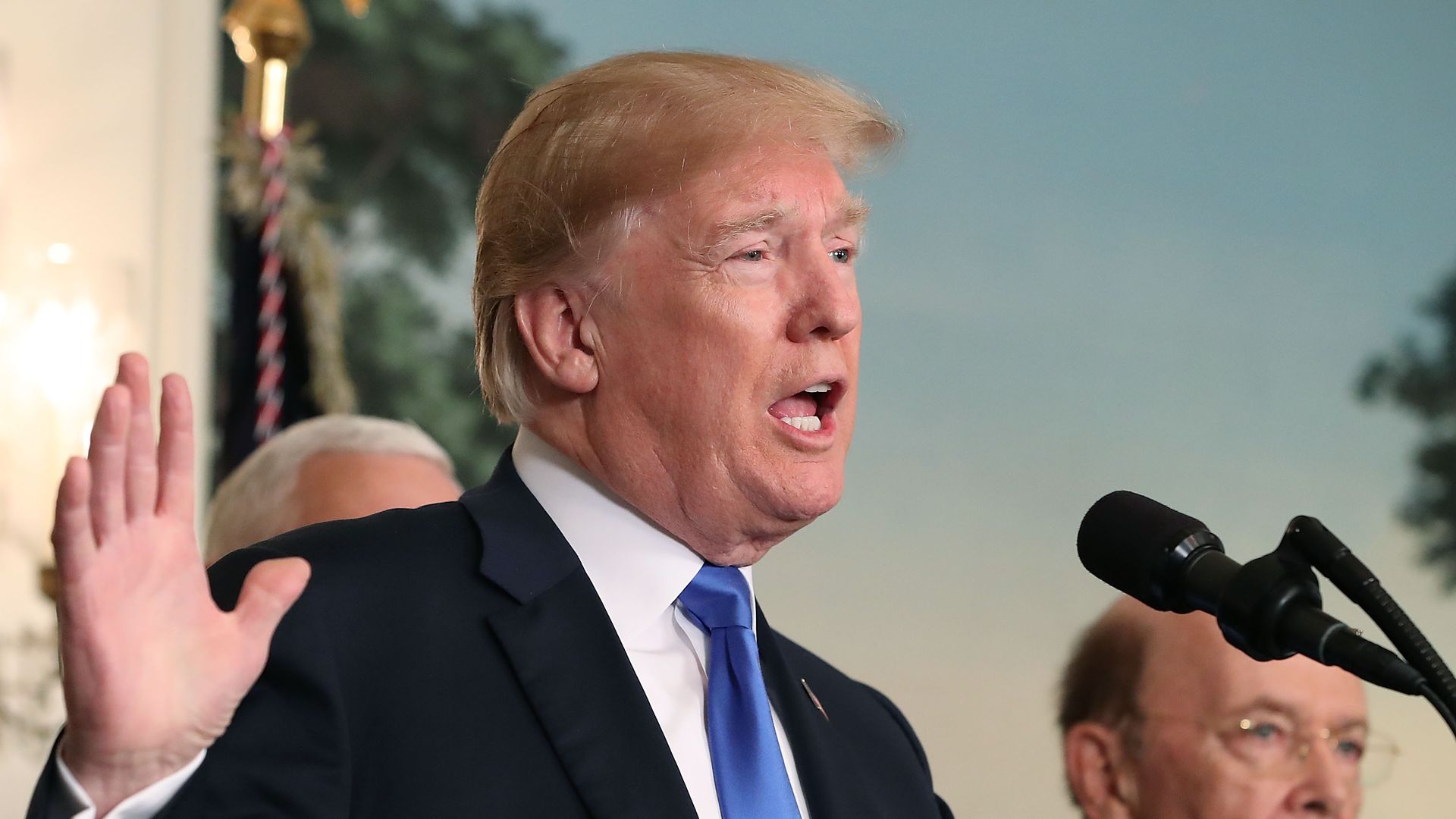 President Trump announced that he has signed the $1.3 trillion spending bill that passed Congress last night "as a matter of national security," citing the bill's increase in defense spending, even though he threatened to veto earlier today. "My highest duty is to keep America safe," Trump said. He said he's disappointed in most of the bill.
Key quote: "I will never sign another bill like this again. I'm not going to do it again. Nobody read it. It's only hours old."
The back story: Trump's veto threat was completely unplanned and staff (including legislative affairs) found out from the push alert on their phone, according to a Hill staffer who has worked with the administration.
The staffer added that some congressional Democrats were happy about it because Trump would either get blamed for a government shutdown or concede on DACA with minimal border funding.
President Trump criticized the process of creating the omnibus bill in Congress, saying it moved too quickly and lawmakers didn't have enough time to read the 2,232-page document. "I'm calling on Congress to give me a line-item veto for all government spending bills," he proposed, "and the Senate must end the filibuster rule."
He also blamed Democrats over DACA not being addressed in the bill, even though he previously didn't sign bipartisan immigration legislation. "DACA recipients have been treated extremely badly by the Democrats," he said. "We wanted to include DACA, we wanted to have them in the bill. The Democrats would not do it."
In further addressing DACA, the president said: "Republicans are much more on your side than the Democrats, who are using you for their own purposes."
Although he said "there are a lot of things I'm unhappy about in this bill," he pointed to the $1.6 billion funding for border wall security, and said on Monday "we're going to start on a new wall."
One last thing: As he was walking out of the press conference, Trump answered a reporter's question about why he didn't veto the bill after all: "Because of the incredible gains we've been able to make for the military that overrode [a veto]."
Go deeper: How Congress missed yet another chance for an immigration deal.
Go deeper