Trump threatens to veto spending bill over DACA, border wall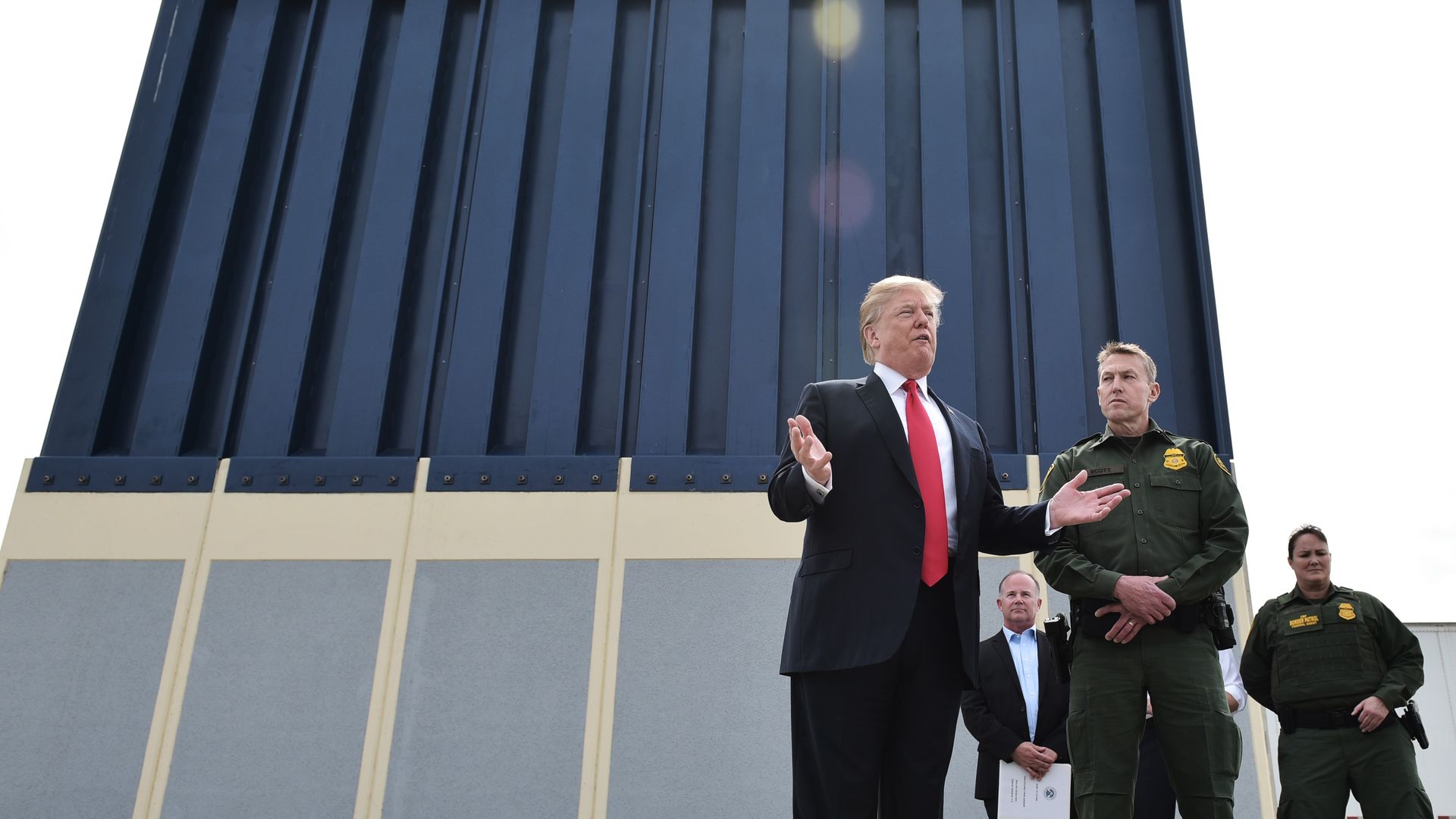 President Trump tweeted that he's considering a veto on the 1.3 trillion dollar spending bill that passed through Congress early Friday morning because "the 800,000 plus DACA recipients have been totally abandoned by the Democrats (not even mentioned in Bill) and the BORDER WALL." He later tweeted that he will hold a news conference at 1 pm to discuss the spending bill.
Why it matters: Just yesterday, OMB Director Mick Mulvaney and White House Legislative Director Marc Short told reporters that Trump would sign the bill and touted that it provided more money and more mileage for border barriers than the administration had asked for.
Support:
Congressman Mark Meadows (R,NC) tweeted "The @freedomcaucus would fully support you in this move, Mr. President. Let's pass a short term CR while you negotiate a better deal for the forgotten men and women of America."
Sen. Bob Corker (R, TN), a deficit hawk, tweeted "Please do, Mr. President. I am just down the street and will bring you a pen. The spending levels without any offsets are grotesque, throwing all of our children under the bus. Totally irresponsible."
Go deeper: How Congress missed yet another chance at an immigration deal
Go deeper