How Trump finally pulled the trigger to oust McMaster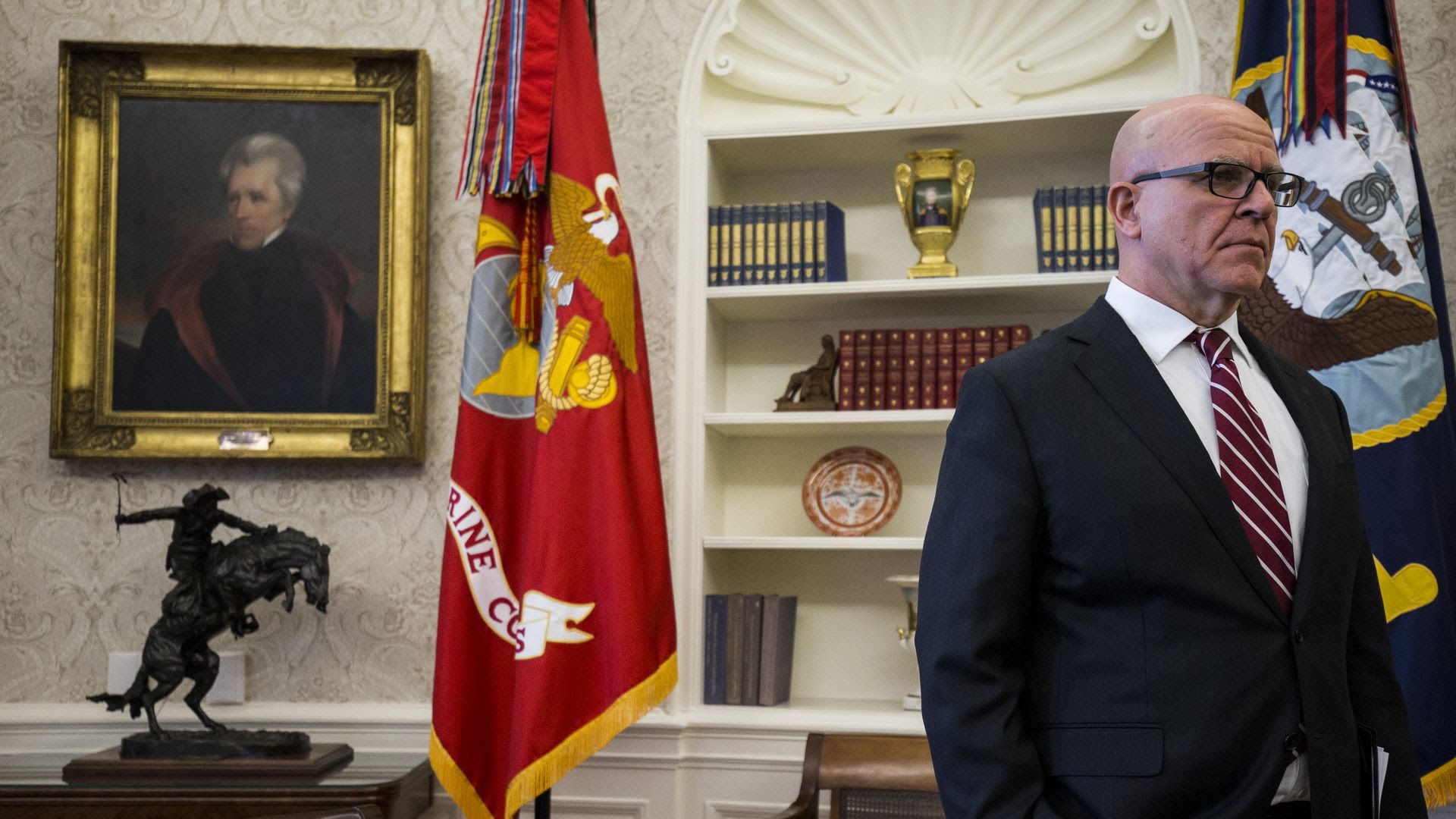 The reason John Kelly and White House communications officials insisted late last week that McMaster wasn't going anywhere for now — despite a WaPo story saying he was done — was because the president told them to say that. And they genuinely thought he'd take some time to ease McMaster out.
What I'm hearing: An administration source told me that the aides thought Trump probably believed that in the moment..."He's impulsive. He makes snap decisions but they're weird snap decisions ... He publicly ruminates for six months and then says: 'I have to do this right now.'"
Yesterday's timeline:
Afternoon: Trump met with Bolton.
Afterward: Told H.R. by telephone that he'd made his decision.
Around 5 p.m.: Senior communications officials found out definitively, though they'd been hearing throughout the day that it might be happening.
6:26 p.m. — Trumps tweets: "I am pleased to announce that, effective 4/9/18, @AmbJohnBolton will be my new National Security Advisor. I am very thankful for the service of General H.R. McMaster who has done an outstanding job & will always remain my friend. There will be an official contact handover on 4/9."
And earlier in the day ... N.Y. Times: "John Dowd resigned ... as President Trump's lead lawyer ... as Mr. Trump signaled that he ... wanted a sit-down with investigators."
Go deeper