How the Parkland teens spearheaded a worldwide movement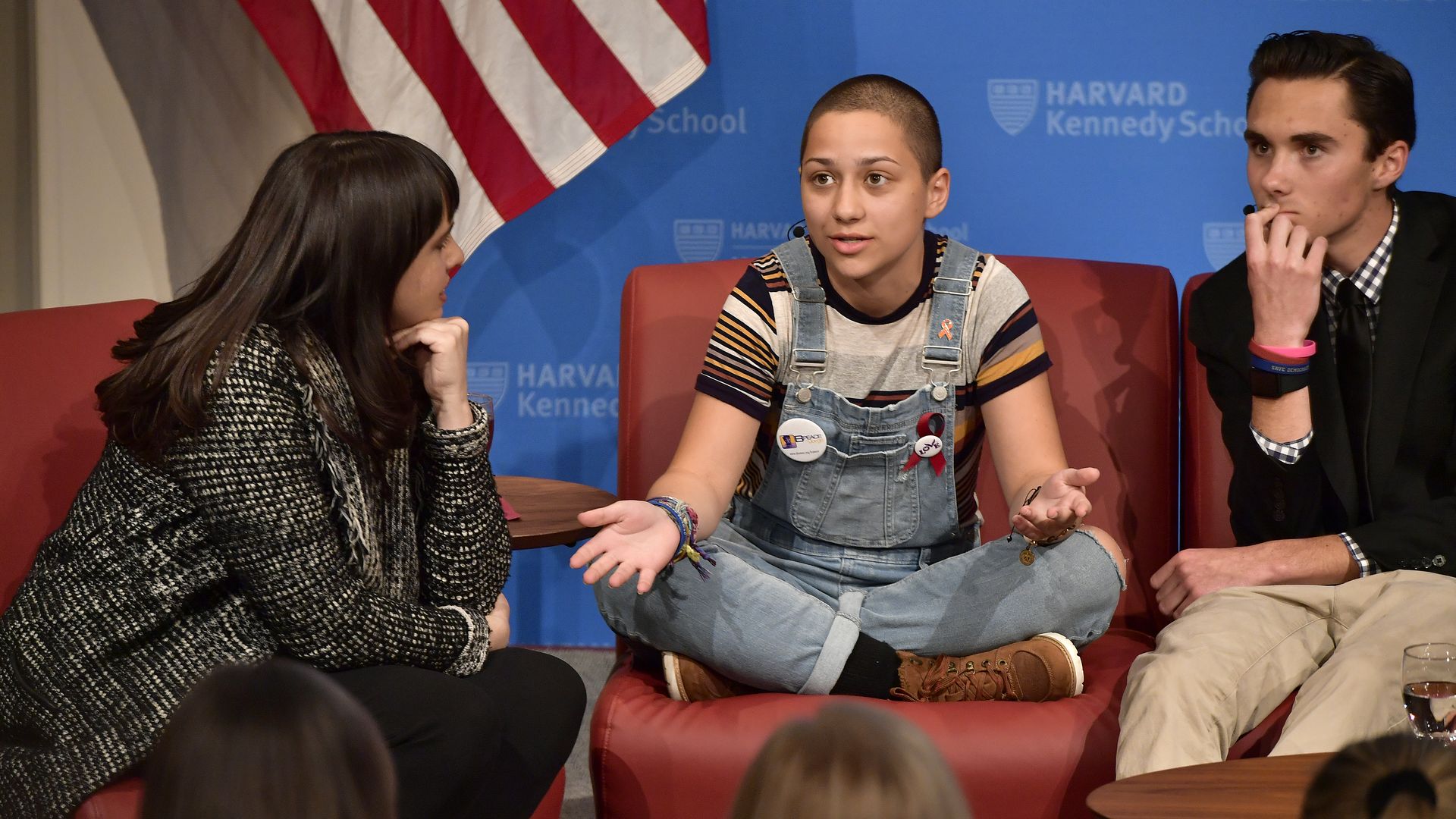 Officials tell Axios the latest tally stands at 832 marches planned worldwide tomorrow as part of "March for Our Lives." According to Everytown for Gun Safety, that includes marches in 387 congressional districts — covering 89% of the country. 
The big picture: "They can't buy a beer or rent a car and most aren't even old enough to vote, yet the students from Marjory Stoneman Douglas High School have spearheaded what could become one of the largest marches in history with nearly 1 million people expected in Washington and more than 800 sister marches from California to Japan," AP's Kelli Kennedy writes from Parkland, Florida.
"In the wake of a Valentine's Day shooting that killed 17, the teens have pulled all-nighters, scheduling speakers, petitioning city councils, renting stages and walking march routes with police in a grass-roots movement that has raised more than $4 million."
"Students will walk down Pennsylvania Avenue during March for Our Lives on Saturday alongside pop stars Ariana Grande, Jennifer Hudson, Miley Cyrus and Demi Lovato."
"They have requested 14 Jumbotrons, 2,000 chairs and 2,000 public restrooms."
"Seasoned activists have marveled at what the students accomplished so far, including a sweeping gun bill in Florida and school walkouts attended by [what organizers say is] over a million students last week."
"Oprah Winfrey and George and Amal Clooney have each donated $500,000. The cast of 'Modern Family' did a public service announcement, and Broadway stars Lin-Manuel Miranda and Ben Platt recorded a song for the march."
"The Women's March, Everytown for Gun Safety and the gun violence prevention group founded by former Congresswoman Gabrielle Giffords provided heavy support for the march, opening the youths up to criticism that they are just pawns of left-wing organizations that have been fighting guns for years."
"The students said, however, they are calling the shots, and have refused money and turned down support that doesn't align with their vision."
Go deeper