Former Playmate alleges Trump tried to pay her after sex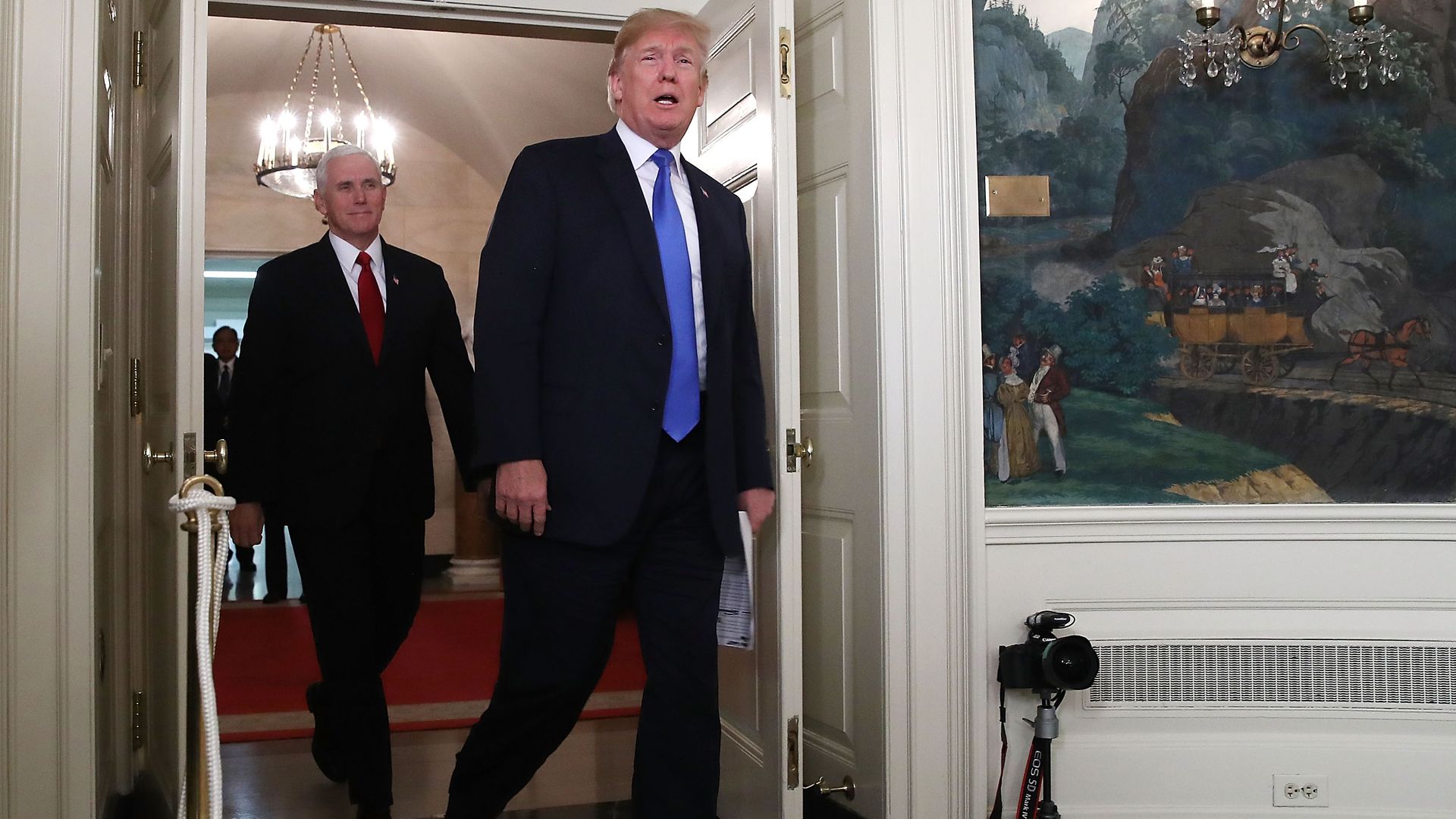 Former Playboy model Karen McDougal detailed her relationship with President Trump — which he has denied — in an interview with CNN's Anderson Cooper on Thursday night, including the first time she met Melania and how he tried to pay her after the first time they had sex.
The details: The alleged affair took place while he was married to Melania and shortly after his youngest son was born. McDougal said they met while the Apprentice was filming at the Playboy mansion, and began seeing each other "quite frequently." She told Cooper that Trump told her he loved her "all the time," and that there "was a real relationship there."
"I can tell you somebody's lying, and I can tell you it's not me."
The first night they had sex, McDougal said Trump offered to pay her: "I don't even know how to describe the look on my face, it must have been so sad."
McDougal said she met Melania for the first time at the Apprentice release party at the Playboy mansion, and that she said she felt "guilty" about the affair.
During their relationship, McDougal said Trump "was really respectful," and "a gentleman."
McDougal says she is the one who broke off the relationship: "I started feeling so bad about myself...I just needed to get out of it."
Stormy Daniels allegedly entered an affair with Trump at the celebrity golf tournament in Tahoe, which McDougal attended with Trump. McDougal said her first thought was "how could she have been with him when I was with him?" But she said, "if he's doing it behind his wife's back, why would he not do it behind my back?"
She said she is a Republican, and voted for Trump in the 2016 election.
Since selling her story to AMI, McDougal said she has learned Trump's attorney, Michael Cohen, "was talking to my attorney... without me even knowing."
She told Cooper: "I'm not out to make money on this, I'm out to get my rights [to my story] back…and then go back to my life."
Go deeper