Craigslist pulls personal ads after passage of sex-trafficking bill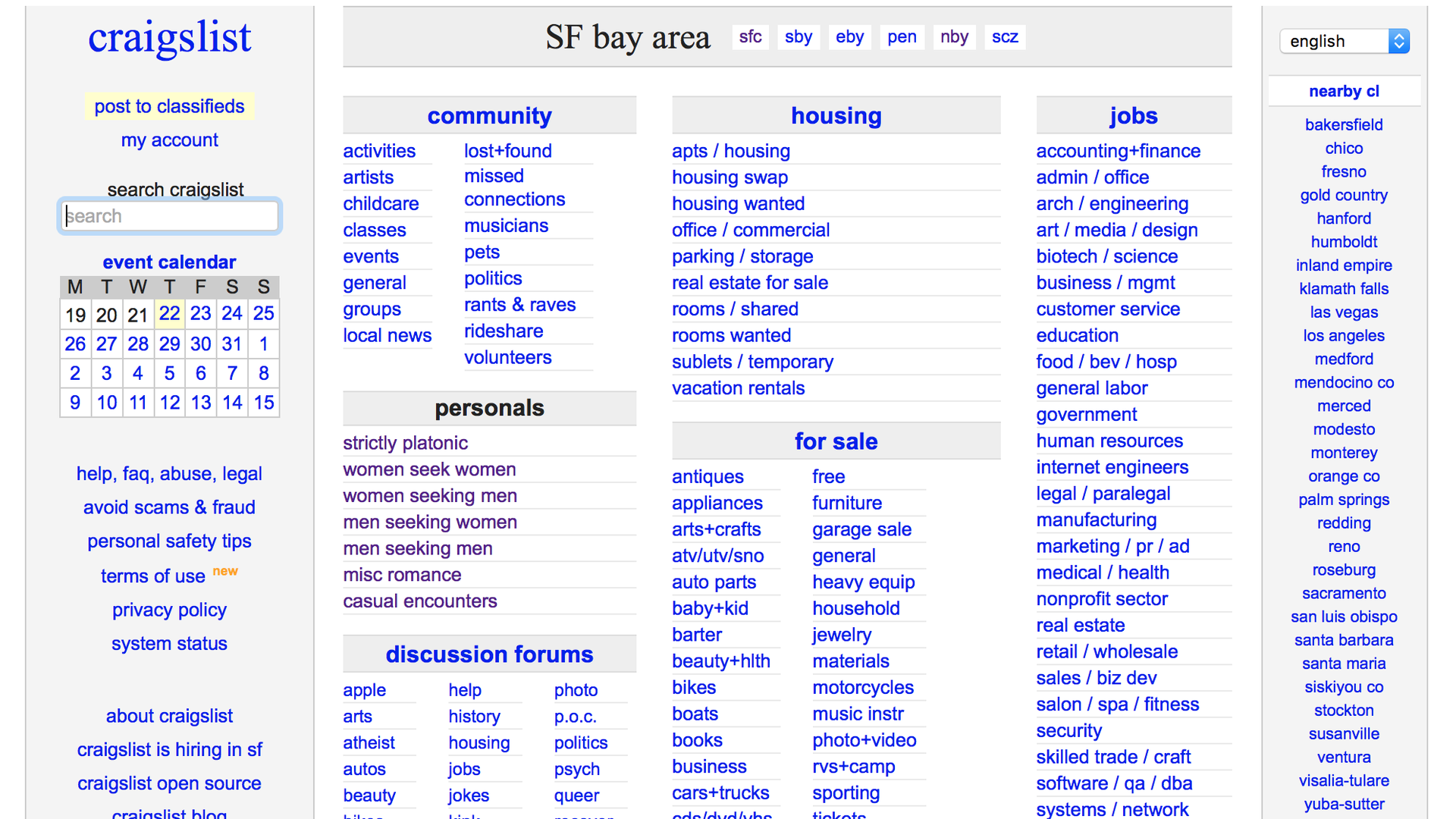 Online classified site Craigslist has pulled its entire personal ad section after Congress passed a new sex-trafficking bill that puts more liability on Web sites.
Why it matters: Smaller tech companies and advocates for sex workers had feared a chilling effect if the bill becomes law.
Craigslist said it couldn't afford the risk of continuing to host personal ads.
US Congress just passed HR 1865, "FOSTA", seeking to subject websites to criminal and civil liability when third parties (users) misuse online personals unlawfully.
Any tool or service can be misused. We can't take such risk without jeopardizing all our other services, so we are regretfully taking craigslist personals offline. Hopefully we can bring them back someday.
To the millions of spouses, partners, and couples who met through craigslist, we wish you every happiness!
Not just Craigslist: Reddit has banned certain sub-reddits, with several less well known sites also having ended their personals sections.
Big Tech fought against the bill — then folded, Axios' David McCabe has reported.
The other side: Supporters of the bill say it was narrowly tailored to deliver justice for victims shut out of the civil court system, not hinder good actors on the internet.
Go deeper