Updated Mar 23, 2018 -

World
Brexit deadline adds pressure to U.K.–EU talks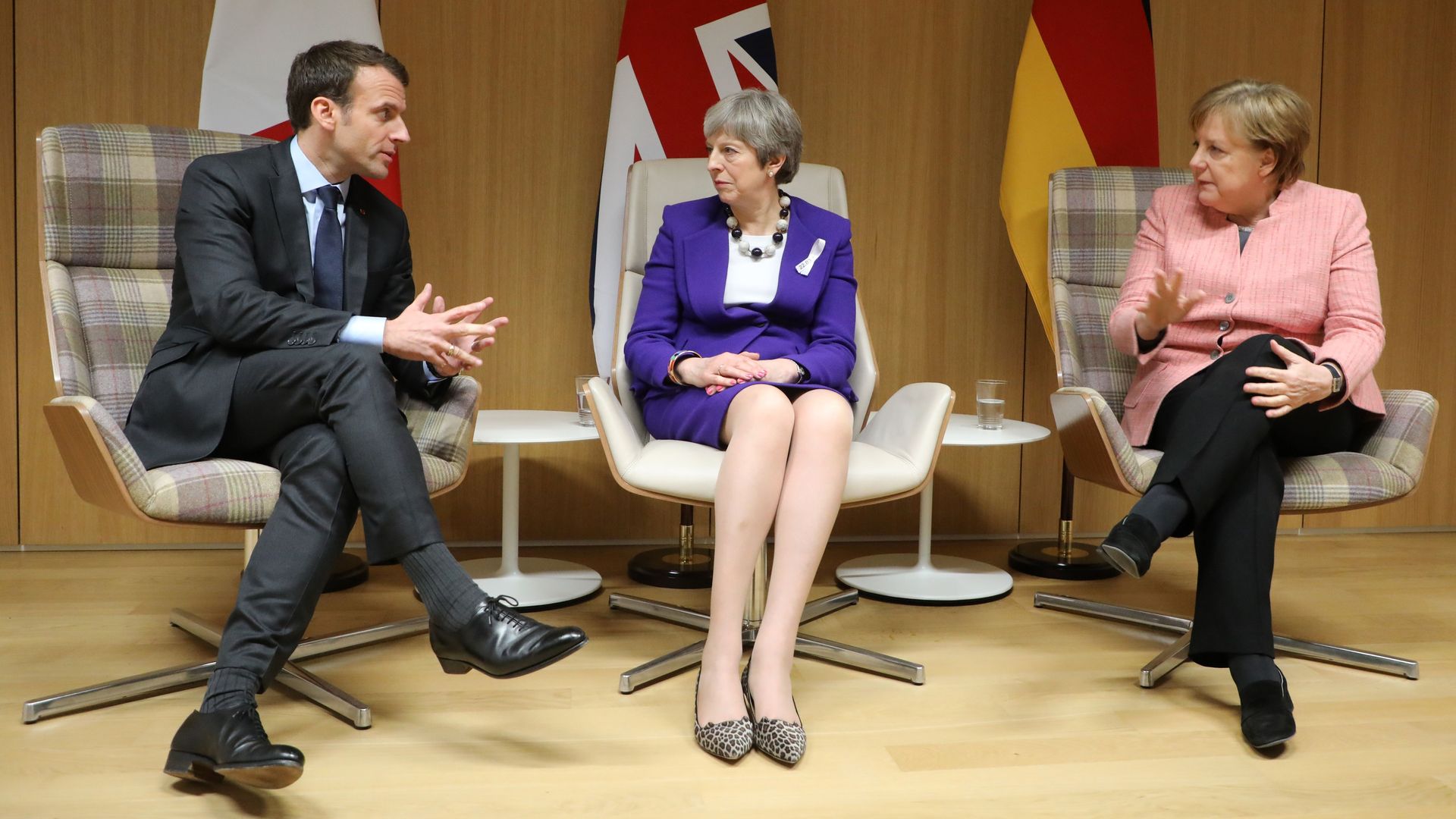 European leaders on Friday made enough progress in negotiations about the U.K.'s long-term relationship with the EU to move forward in the Brexit process.
Yes, but: That doesn't mean the U.K. is set for a smooth withdrawal next spring. To get this far, the U.K. has had to make big concessions that have upset pro-Brexiteers, namely on the rights of EU citizens coming to Britain, the rights of U.K. fishing fleets in U.K. waters and the role of the European Court of Justice. The U.K. has also ceded ground on the transitional arrangements for the 20 months after Brexit.
More important, recent talks have done nothing to break the deadlock over the future of the U.K.'s only land border with the rest of the EU, in Ireland. All parties say they want to keep the open border, which has been crucial to the 20-year peace in Northern Ireland since the 1998 Good Friday Agreement.
But to avoid a hard border, with border posts and passport and customs checks, either Northern Ireland or the whole of the U.K. would have to remain in the EU's Customs Union. The U.K., however, has ruled out both solutions, in a standoff that could capsize negotiations.
And the border is just one of myriad issues — spanning trade, financial regulations, worker restrictions and the European Court of Justice's jurisdiction — that have yet to be addressed. To buy time, Prime Minister May could ask to extend the withdrawal date, but she would face a huge revolt from her party. She's more likely to propose a fudged deal, in which issues such as the Irish border are left to be resolved during the post-Brexit transition.
The bottom line: It's unlikely that the U.K. and European Parliaments, as well as those of the 27 remaining EU member states, will continue to accept May's procrastination. Negotiations have progressed thus far by kicking key issues down the road, but the road is fast running out.
Peter Kellner is a visiting scholar at Carnegie Europe.
Go deeper