Updated Mar 22, 2018 -

World
With Trump economic crackdown, a new era in U.S.–China relations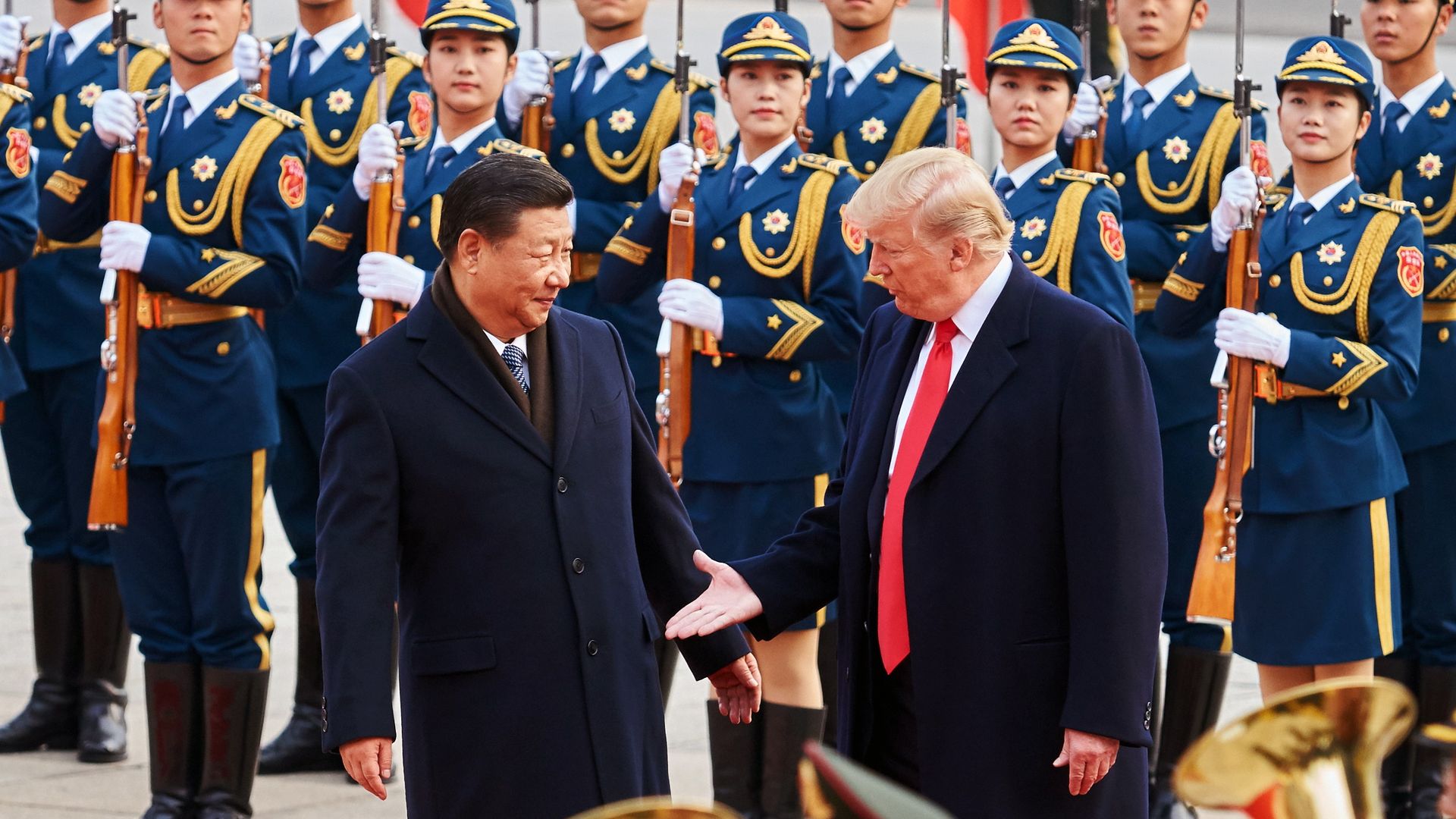 The Trump administration announced today a plan to levy investment restrictions and roughly $60 billion worth of tariffs on China in response to its widespread violation of U.S. intellectual property rights. The message to Beijing is clear: Washington will no longer overlook China's systematic efforts to acquire American technology.
Why it matters: These economic policies mark the dawn of a new era in U.S.–China relations. Though once a source of stability between the world's two most powerful nations, commerce and investment will from now on be a flashpoint.
The big picture: Beijing pursues U.S. technology by extracting intellectual property from U.S. firms operating in China, investing in American companies and startups, and opening research centers in the U.S. to tap American talent. While the tariffs might compel China to improve its domestic treatment of American firms, they leave most of China's practices unaffected. Limitations on Chinese investment in the U.S. — if carefully scoped and adaptable to Beijing's evolving toolkit — would do more.
The risks: As the Trump administration seeks to secure U.S. technology against China, it must avoid making three mistakes:
Playing domestic politics by declaring victory after Beijing makes token concessions
Undermining the openness that underpins U.S. economic dynamism by using a political meat ax instead of a scalpel
Failing to work with U.S. allies to develop common Chinese investment screening procedures that would ward off predatory practices
[UNSUPPORTED BLOCK TYPE: axiom]
Daniel Kliman is a senior fellow in the Asia-Pacific Security Program at the Center for a New American Security.
Go deeper