Judge orders Scott Walker to hold state special elections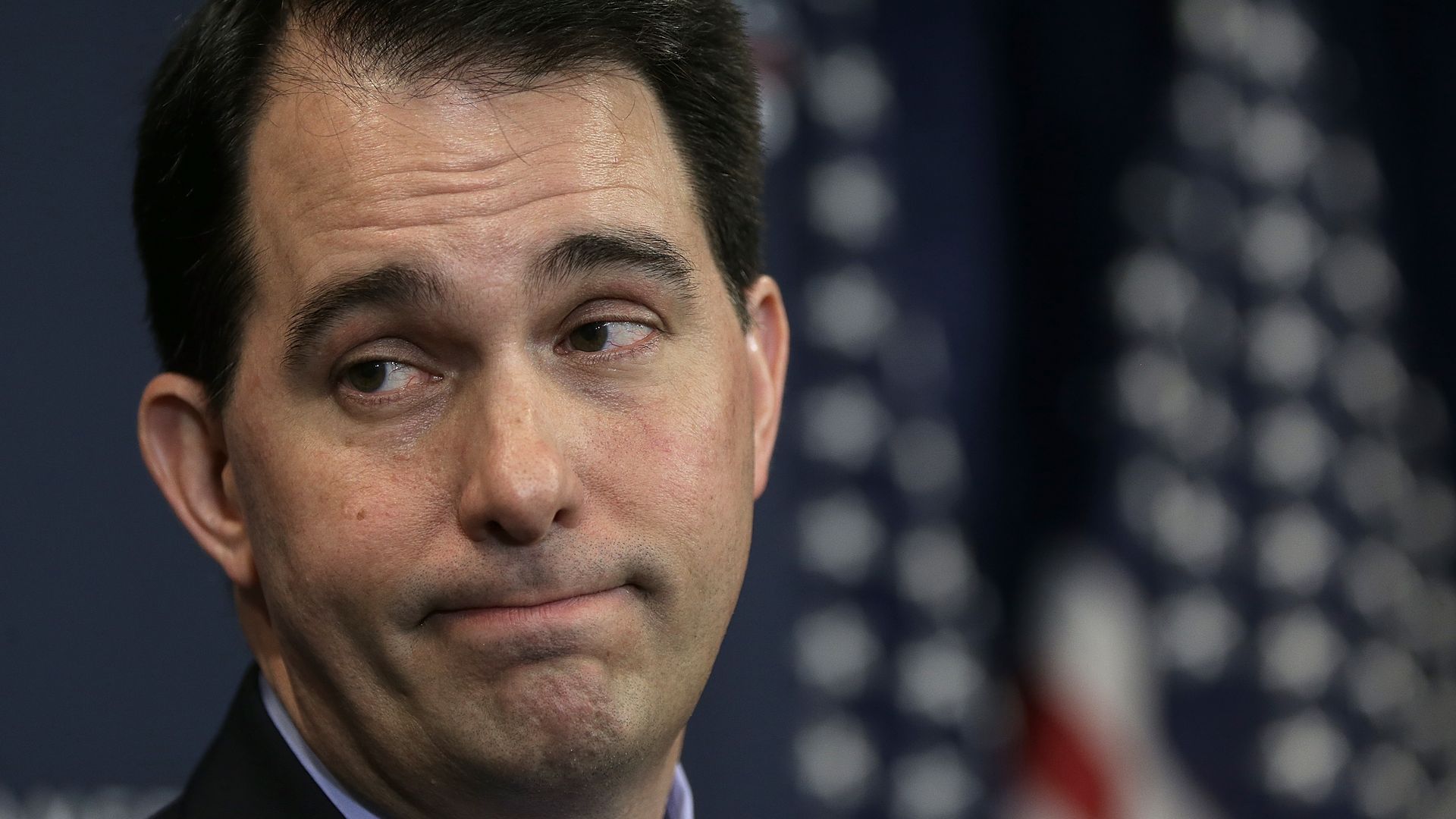 A Wisconsin judge on Thursday ordered Gov. Scott Walker to call special elections to fill two seats in the state legislature vacated by fellow Republicans last year. The ruling delivered a legal victory to Democrats as well as a national group led by former Attorney General Eric Holder who filed the challenge.
The backdrop: Walker had rejected calls to hold elections before this year's midterms saying it would be a waste of money and that he's under no under no legal obligation to hold the elections. But Democrats and Holders' group, the National Redistricting Foundation, argued that residents would be denied representation for more than a year since the Republican-controlled General Assembly won't convene until January 2019.
A state law mandates a swift special election for a legislative seat that becomes vacant before the second Tuesday in May in a regularly scheduled election year. But Walker's aide reportedly contended that the vacancies didn't occur in 2018, the regular scheduled election year, but in 2017.
The ruling: Dane County Circuit Judge Josann Reynolds, who Walker appointed in 2014, said the governor has a duty under state law to hold the special elections and failing to do so infringed on the voting rights of people in the two districts, the Milwaukee Journal Sentinel reports. Walker is required to issue an order no later than next week Thursday for special elections within the next 11 weeks.
Amy Hasenberg, a spokeswomen for the governor, told Axios that the office is working with state attorneys "to determine the next steps in this case."
Holder called the ruling "an important victory" and that "it never should have taken legal action to force [Walker] to do his job."
The bigger picture: The challenge, submitted by the NRF, an affiliate of the National Democratic Redistricting Committee, was filed on behalf of voters in the two vacant districts. Democrats there are hoping to repeat a January special election when they flipped a Wisconsin district that had long been held by Republicans since 2000.
Meanwhile, the NDRC is seeking to chip away at Republican dominance over state legislatures in key states ahead of the 2020 census count as part of a larger effort to curtail GOP's sweeping control of the redistricting process.
Go deeper