Fed-up Congress considers making it easier to sue Big Social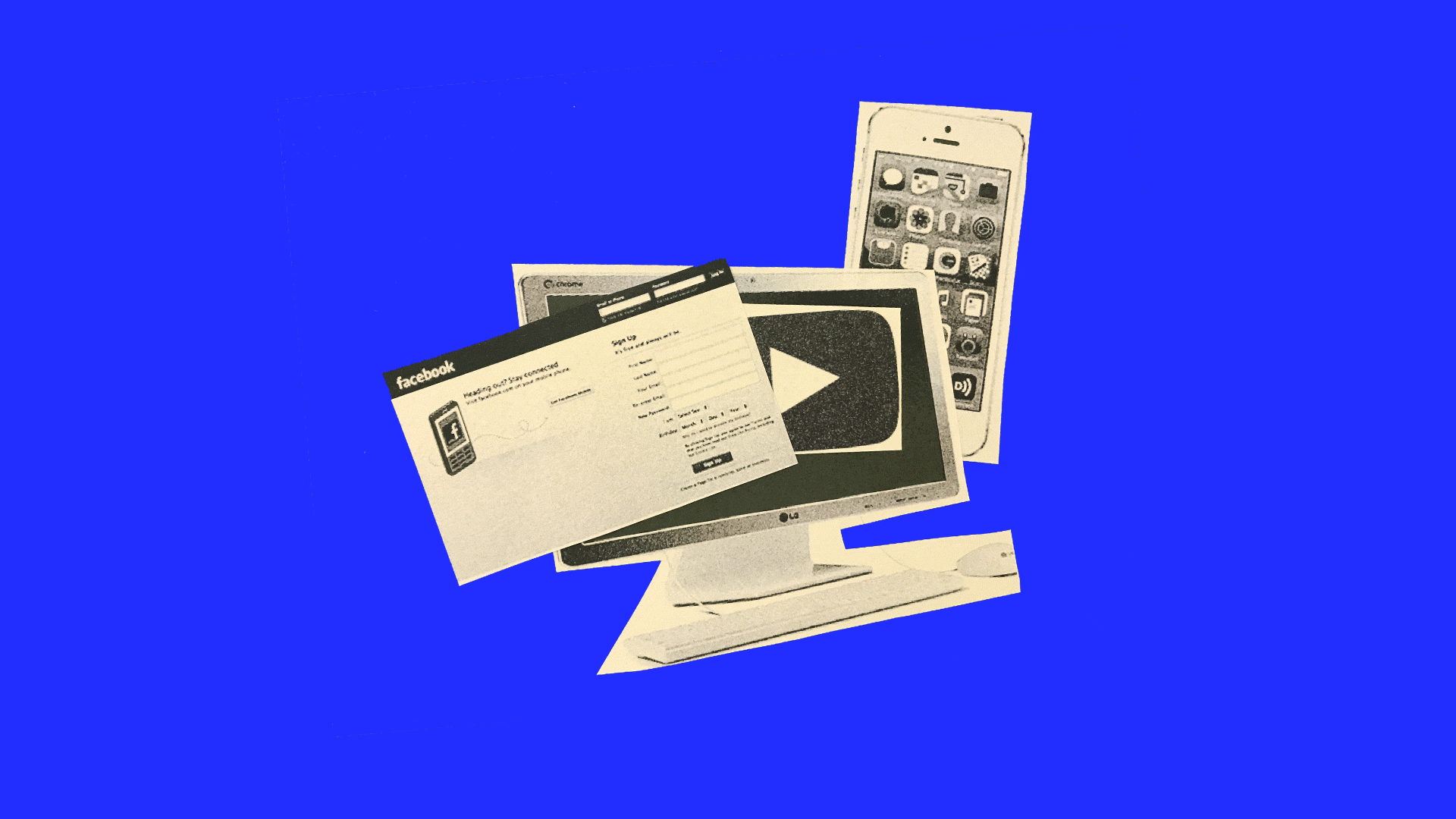 Anti-sex-trafficking legislation heading for President Trump's desk that makes it easier to sue platforms like Facebook and Google's YouTube could provide a template for a larger crackdown on malicious content.
Why it matters: After controversies over Russian election interference and data privacy, some in the industry seem to acknowledge that regulation may be coming. "I actually am not sure we shouldn't be regulated," Facebook CEO Mark Zuckerberg told CNN Wednesday night, answering questions about the Cambridge Analytica scandal.
What they're saying: Lawmakers aren't ready to entirely scrap the protection — known as Section 230 — that shields web sites and platforms from being sued over content posted by users. But they're warming to the idea of using it as leverage to put pressure on web and social media firms in specific cases.
Sen. Ron Wyden, who co-wrote the protections in the '90s, said web firms may face consequences if they don't take some responsibility for what's posted by their users.

"230 gave you a lot of flexibility to do a great deal to protect public interests in terms of what's being posted, and if you don't use it, you better believe this isn't going to be the only bill," he told reporters.

Sen. Mark Warner mentioned the anti-trafficking bill at a recent event and said that if internet companies don't step up to prevent nefarious political actors online "you will see not only Section 230, but you will see whole changes that will require some responsibility from the content, but you will see even more."
"When they were a nascent industry they received special statutory carve outs and special dispensation from the Congress and that made sense — but you're now looking at a mature industry," said Sen. Brian Schatz.
California Sen. Kamala Harris said she was open to examining the protections. "I'd be interested in seeing what would be proposed specifically," she said.
Yes, but: Republicans drive the legislative agenda, and they remain wary of attempts to create blanket regulations for social media, including increasing their legal liability. "They have an intermediary defense, that gets back to the discussion of what exactly are they," said Sen. John Kennedy (R-La.) "It's not impossible for us to decide what, if anything, we want to do, but it certainly is more likely to get a better result if Facebook and the other social media companies will come to the table and work with us and talk frankly about the problem."
The gritty details: The Senate voted Wednesday to send the anti-trafficking bill to Trump's desk. That legislation says platforms will be liable if they knowingly facilitate sex-trafficking through content they host.
Victims' advocates say it's a simple fix to a legal loophole that's kept trafficking survivors from getting justice against websites like Backpage. Sen. Rob Portman, who has led the charge for the trafficking bill, said he thinks there is "nothing being taken away from the legitimate freedom of the internet in our bill."
Some in tech counter it will lead to disastrous censorship regimes.
Comments from lawmakers indicate the result could be somewhere in the middle and targeted at specific issues. Outstanding concerns among lawmakers about platforms include:
Terrorist acts: Relatives of people killed by terrorist groups have sued platforms for hosting extremist content, noted law professor Eric Goldman.
Political disinformation: Warner's comments came as he helps to lead an investigation into Russia's meddling in the 2016 election.
Drug sales: Sens. Chuck Grassley and Dianne Feinstein, who lead the Judiciary Committee, recently asked platform companies to take steps to limit drug sales and advertising online.
The bottom line: These are not trivial threats for social media companies, who are trying to balance the need to better monitor content with free speech on their platforms.
Go deeper