Historic free trade agreement will be a boon to African growth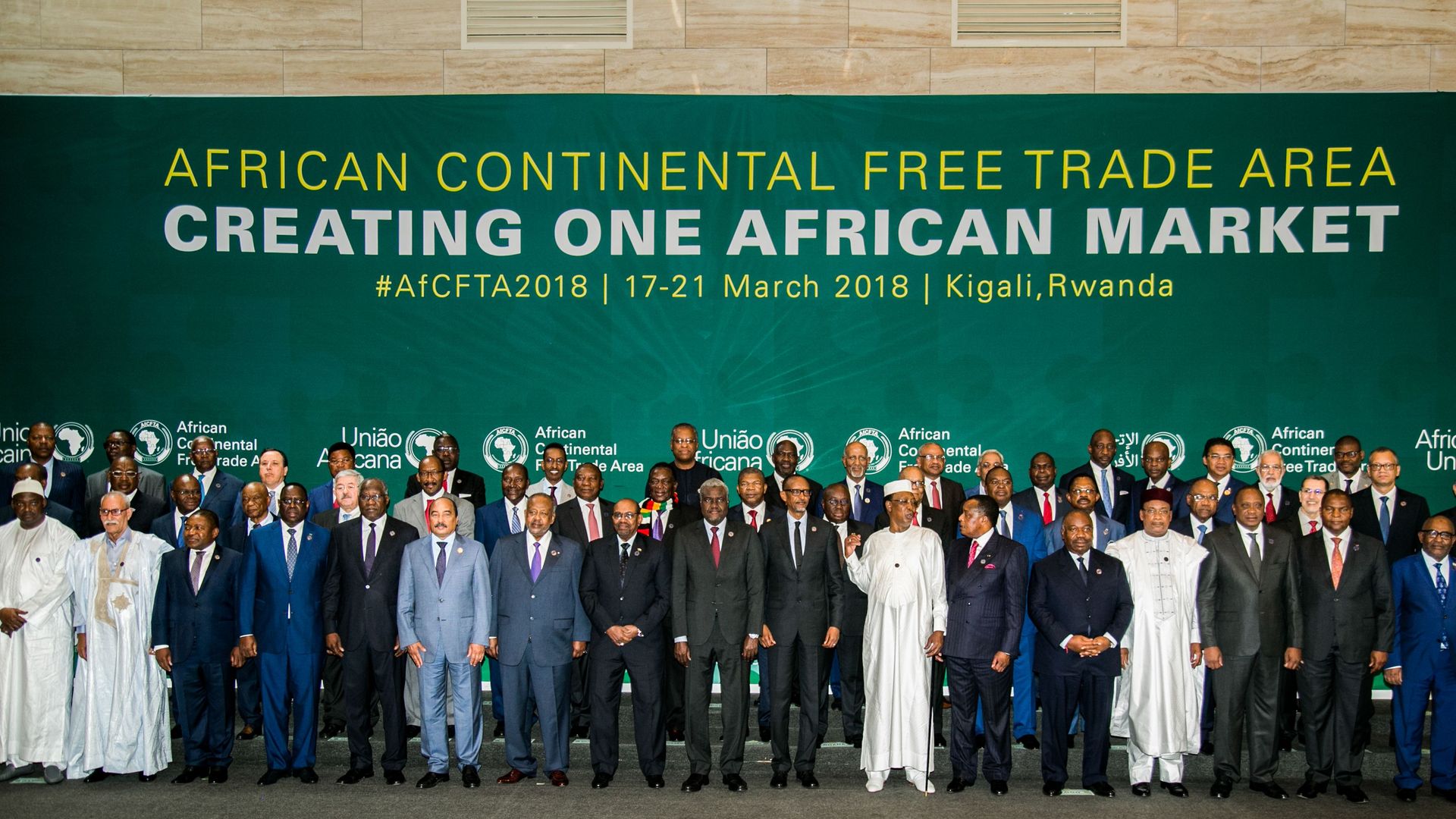 African countries launched a historic free trade agreement at the African Union Summit in Rwanda on Wednesday, establishing the largest free trade market since the formation of the World Trade Organization.
Why it matters: Encompassing 1.2 billion people and a GDP of more than $2 trillion, the African Continental Free Trade Area (AfCFTA) promises to increase intraregional commerce and attract new investors to a single African market.
The agreement has been in the works since 2012 and builds on progress made over the last decade by sub-regional organizations such as the East African Community. It commits countries to removing tariffs on 90% of goods, with the remaining 10% phased in over time. In line with the WTO's Trade Facilitation Agreement, the AfCFTA also addresses non-tariff barriers such as border delays. Intellectual property, investment and competition policy will be addressed in a second phase of negotiations.
What's next: AfCFTA has a ways to go before full ratification and implementation. In Kigali, 50 African countries signed at least one of the three legal instruments that will free the movement of people, money and goods across borders. But 11 countries — including Africa's biggest economies, Nigeria and South Africa — have yet to sign the main agreement. The AfCFTA will come into force after ratification by 22 countries.
Once implemented, the AfCTA is predicted to increase intra-African trade from 16% to 52% by 2022. The UN Conference on Trade and Development has predicted that the reduction in tariffs and increased trade will deliver $3.6 billion in welfare gains to the region.
The bottom line: The AfCTA is a significant positive development within international trade and will support long-term economic growth in Africa.
Aubrey Hruby is a nonresident senior fellow in the Atlantic Council's Africa Center.
Go deeper