Florida senators' new "red flag" gun law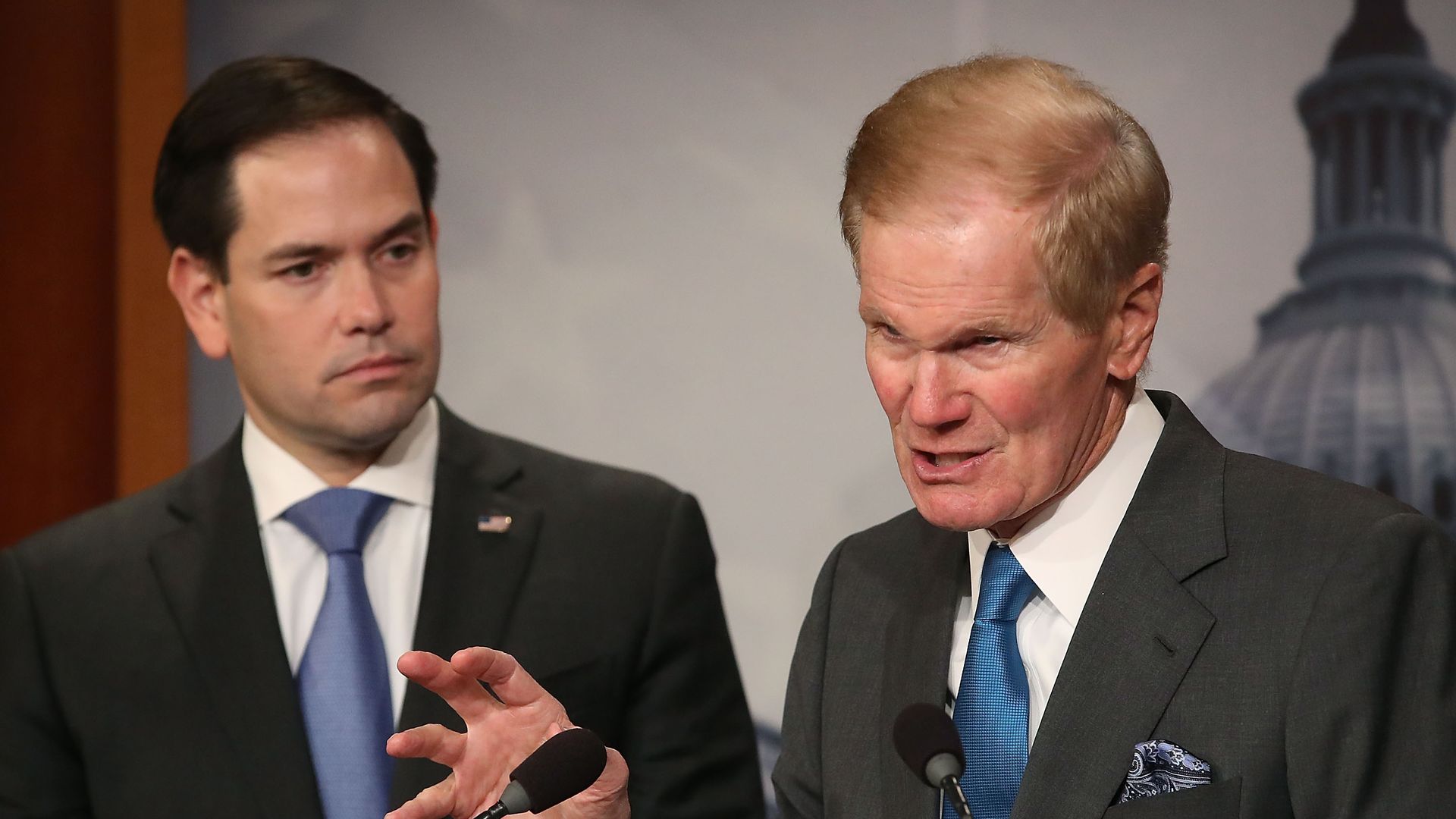 Both Florida senators today will introduce "red flag" legislation incentivizing states to allow law enforcement or families to petition a court to remove a gun from a dangerous individual — without taking away their right to due process.
Why it matters: Authorities in Florida used a piece of state legislation like it to file a petition to take away guns of the Parkland shooter's brother after he trespassed at the school and exhibited some troubling behavior. The senators say the goal of their bill is to help other states to do the same.
Sen. Marco Rubio (R-Fla.) and Sen. Bill Nelson (D-Fla.) — joined by Sen. Jack Reed (D-R.I.) — are making a bipartisan push for the Extreme Risk Protection Order and Violence Prevention Act, echoing a "red flag" provision that the Florida legislature recently passed and Gov. Rick Scott (R) signed.
Rubio: "If a 'red flag' law like this existed before February 14, instead of just calling the FBI hotline, someone close to the Parkland shooter could have gotten a court order to take away his guns before he took 17 lives."
Nelson: "We must do all we can to keep our communities safe, which includes empowering law enforcement and family members concerned about loved ones to act."
Go deeper