Trump to announce anti-China tariffs tomorrow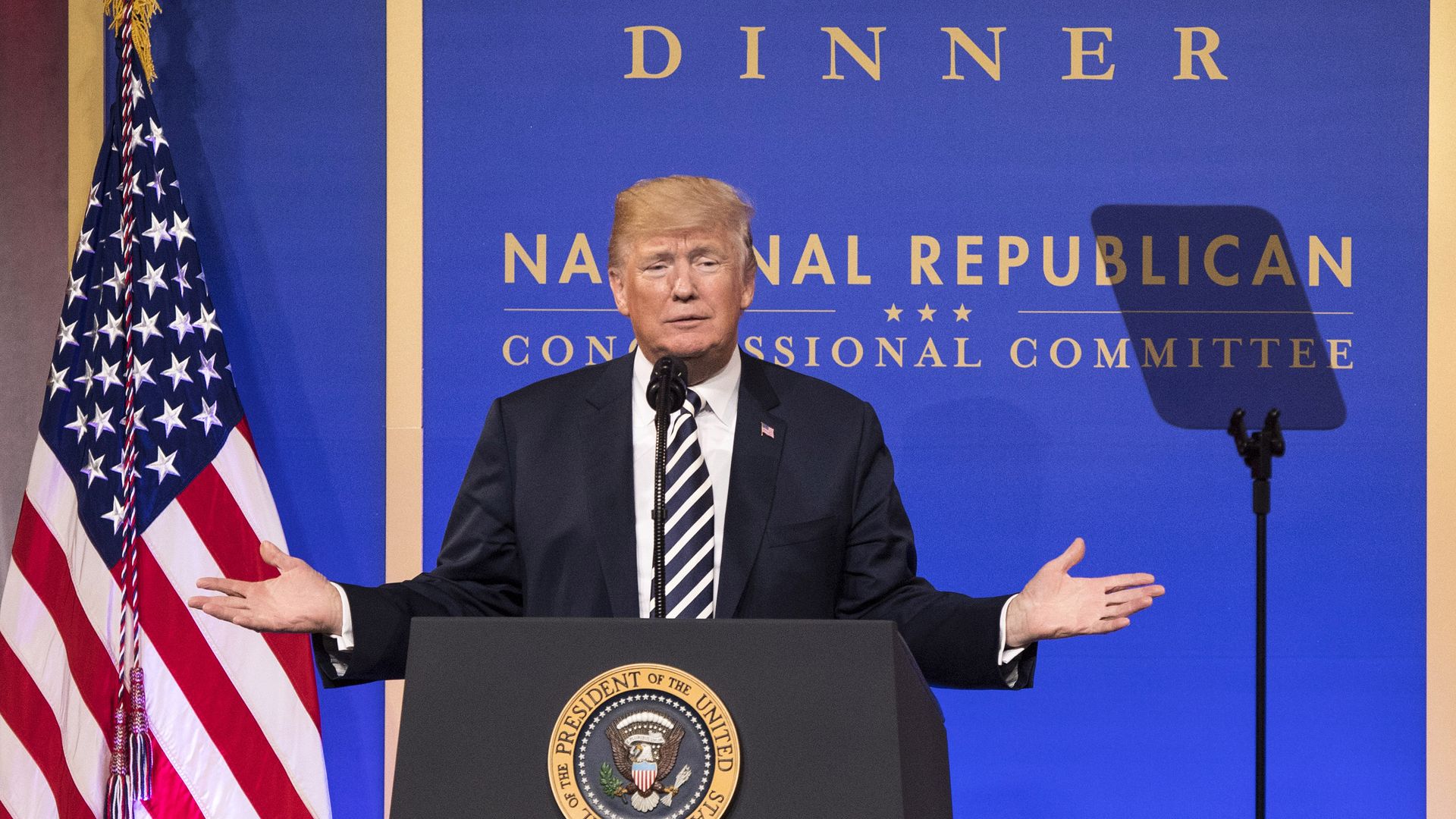 President Trump plans to unveil his aggressive package of tariffs against China tomorrow, with a charge led by U.S. Trade Representative Robert Lighthizer that will use Section 301 of the Trade Act of 1974 to target Beijing.
The big picture: Two sources with direct knowledge tell me Kevin Hassett has been crunching the numbers, and the dollar value of the tariffs will likely be around $50 billion per year — or slightly less. The administration has used an algorithm to select a batch of Chinese products and then apply tariff rates to those products in a way that will hopefully limit the harm to American consumers. 
Why it matters: The Trump administration is cracking down on intellectual property theft by the Chinese, and the president has publicly expressed his interest in reducing the U.S. trade deficit with China. The administration is looking at range of options, from clothing and shoes all the way to consumer electronics, sources told Bloomberg for a story earlier this week.
CNBC and Politico previously reported on the planned tariff news.
The backdrop: 
Trade has been the most contentious issue within the White House but Trump's team has more agreement over the 301 issue than any other.
Everybody internally agrees China's IP theft is a big problem, and the US should respond aggressively.
And while there's been some argument over the size and scope of these tariffs, this decision went through the normal interagency process and was bashed out behind closed doors.
This wasn't Trump interceding like he did with the steel and aluminum tariffs, though he did tell his team that their original figure of $30 billion in tariffs against China wasn't big enough and they needed to get him a bigger number.
Go deeper