Trump accuses the media of overreacting to Putin call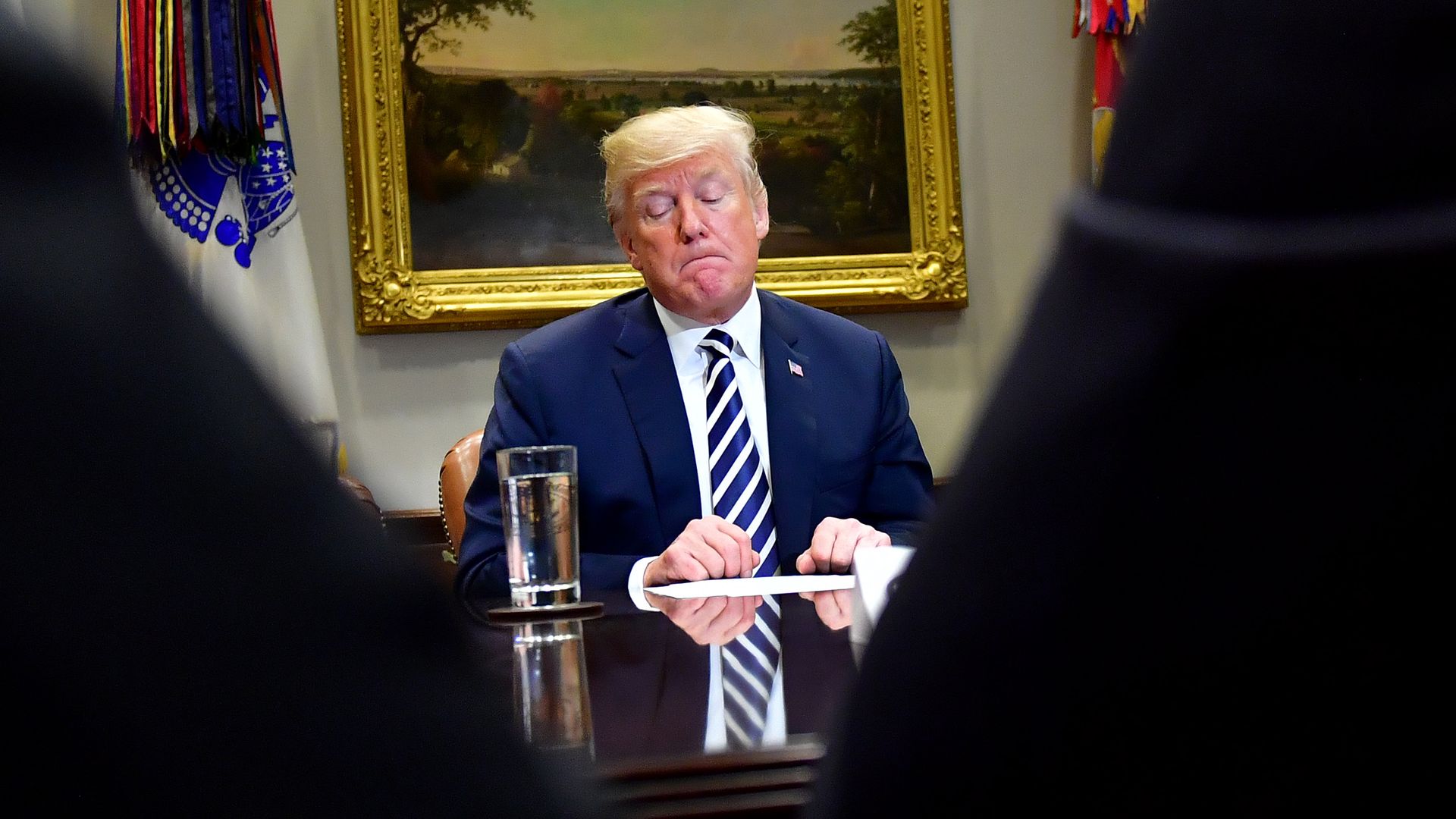 President Trump defended on Wednesday his congratulatory call to Russian President Vladimir Putin, reiterating his belief that, "Getting along with Russia... is a good thing," and adding that his "energy and chemistry" with Putin will allow for constructive relations.
Why it matters: The call was criticized by Sen. John McCain, who said a U.S. president shouldn't be "congratulating dictators on winning sham elections." And it was reported on Tuesday night that Trump's aides had explicitly warned him against congratulating Putin, writing "DO NOT CONGRATULATE" in his briefing materials.
Worth noting: Trump also received criticism for not raising election meddling or the poisoning in the U.K. of ex-spy Sergei Skripal, which the U.S. says Russia is responsible for, during the call. Trump did raise the Skripal case with French President Emanuel Macron on Wednesday.
Go deeper