Palestinian teen who slapped Israeli soldier gets 8 months in prison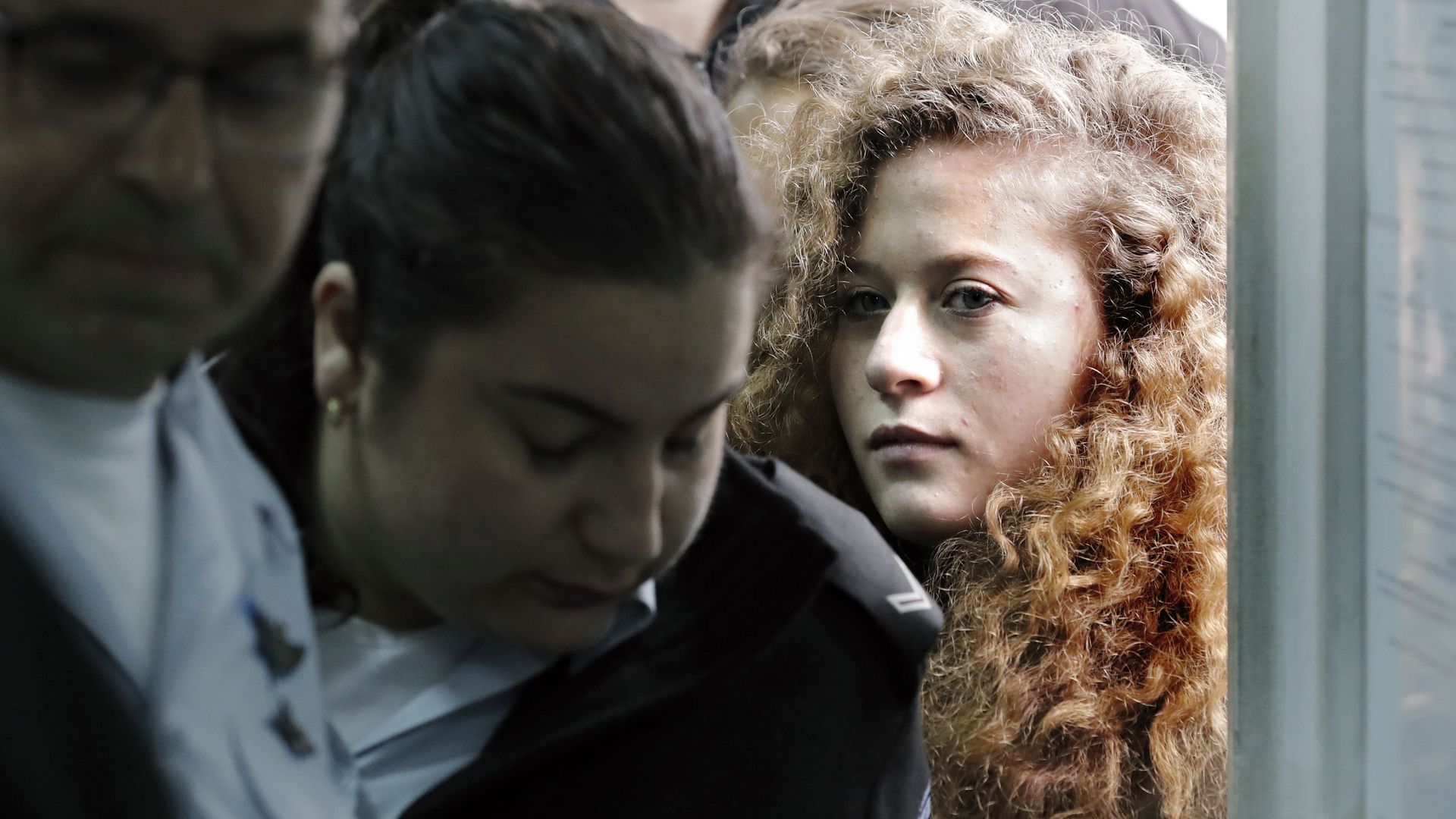 Ahed Tanimi, the 17-year-old Palestinian girl who was jailed for slapping an Israeli soldier, has agreed to a plea deal and been sentenced to eight months in prison, NBC News reports.
Why it matters: Tanimi quickly became "a global symbol of Palestinian resistance," per NBC, and renewed focus on Israel's West Bank occupation. Right-leaning Israelis believe her actions made the military look "weak." Her deal includes "a reduced charge sheet that includes assault," NBC reports.
Go deeper