Cambridge Analytica's role in Kenyan election questioned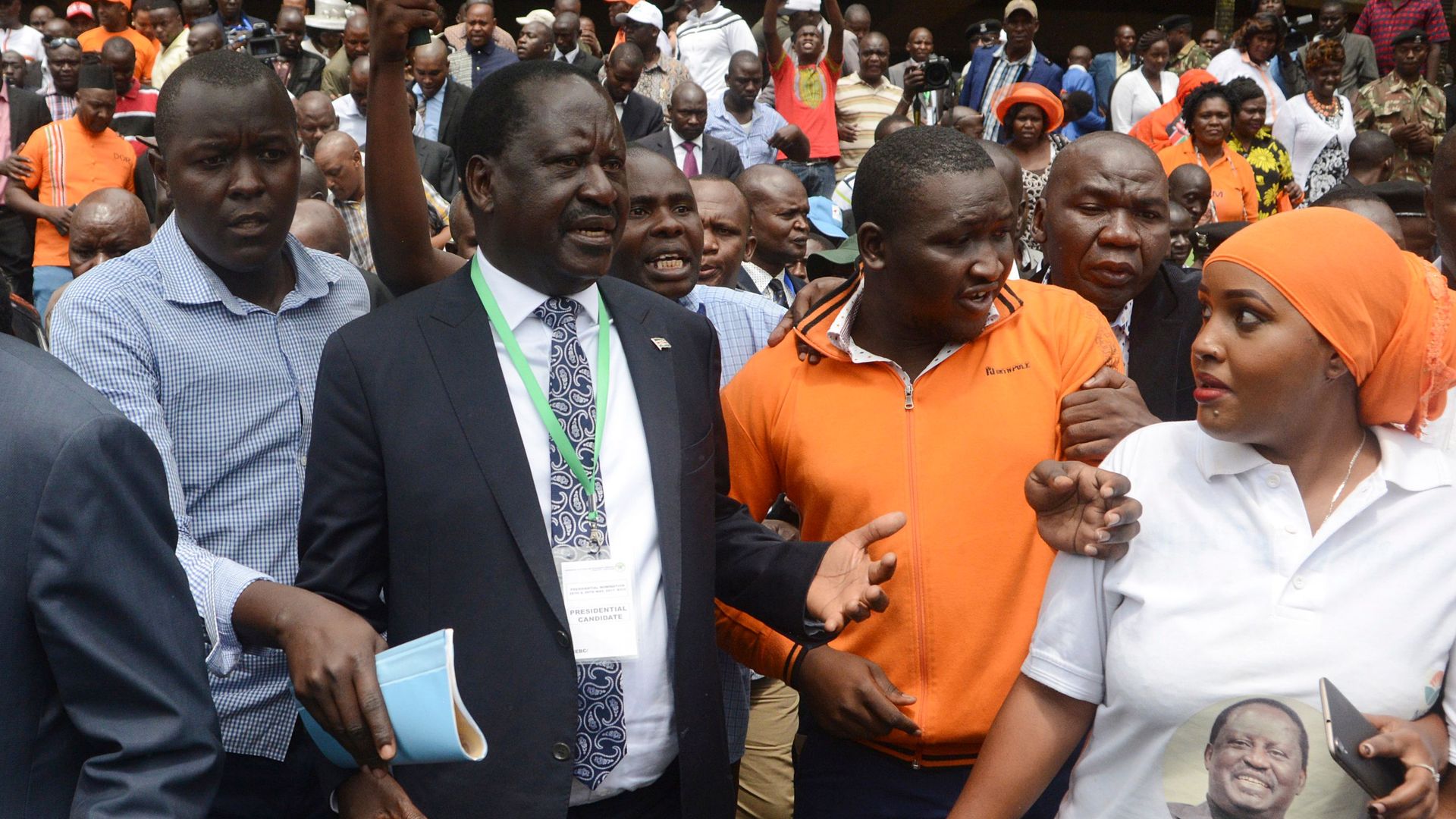 Kenya's main opposition party, the National Super Alliance, is seeking an investigation
into data firm Cambridge Analytica's work for incumbent Uhuru Kenyatta in his successful re-election bid last year, the BBC reports.
The backdrop: This comes as the firm is being investigated by British and U.S. authorities and after a weekend revelation it improperly accessed 50 million users' data through Facebook's platform to influence Donald Trump's 2016 campaign.
The details: An undercover investigation from Britain's Channel 4 News included Cambridge Analytica executives claiming to have run Kenyatta's 2013 and 2017 campaigns. The firm's managing director bragged, "We rebranded the entire party twice, written the manifesto, done research, analysis, messaging. ... we staged the whole thing."
The other side: The data company denies any wrongdoing. David Murathe, a senior official of Kenya's ruling party also denied any influence on the election, telling Reuters: "They were basically branding and all that but not directly."
Background: Kenyatta, who came to power in 2013, actually won twice last year, though both votes were disputed. The Supreme Court through out the original results, citing irregularities, and Odinga ultimately boycotted the re-run.
Go deeper