Fed raises rates, says economy getting stronger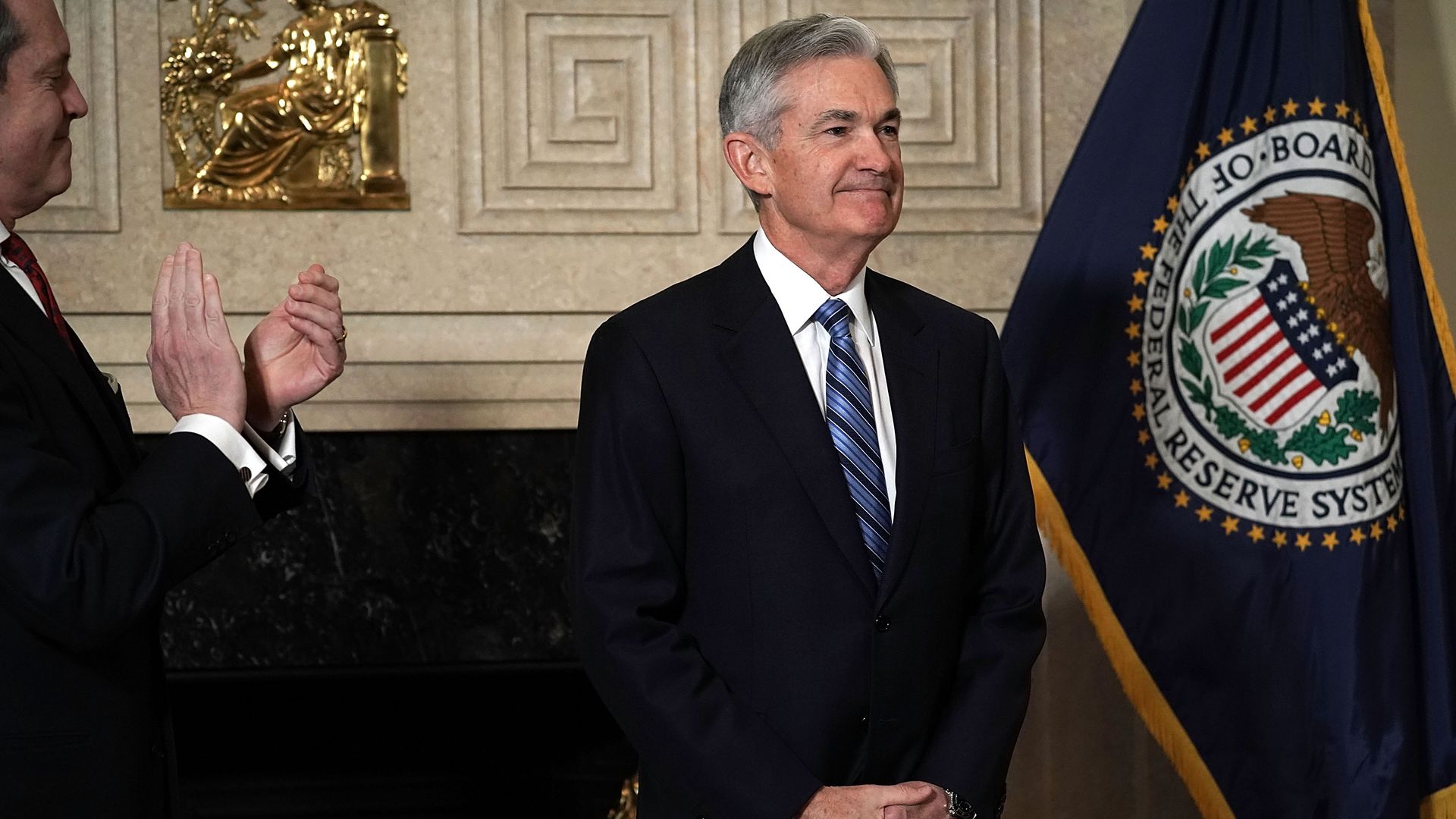 The Federal Reserve today raised interest rates a quarter-point, as expected, and forecast more interest rate hikes over the next two years because of the improving economic outlook.
Why it matters: The recent tax law and budget deal helped boost the Fed's economic outlook, the Wall Street Journal reports, but also led to warnings about inflation which is "expected to move up in the coming months," according to the Fed's statement.
More from the Fed statement:
Unemployment is forecast to drop to 3.5% in 2019 from 4.1% now.
Economic growth is expected to be 2.7% this year and 2.4% next year — up from prior forecasts of 2.5% and 2.1%, respectively.
Two more interest rate hikes should be expected this year along with three in 2019.
Go Deeper: The full Fed statement and economic projections.
Go deeper