U.N. calls on Turkey to end state of emergency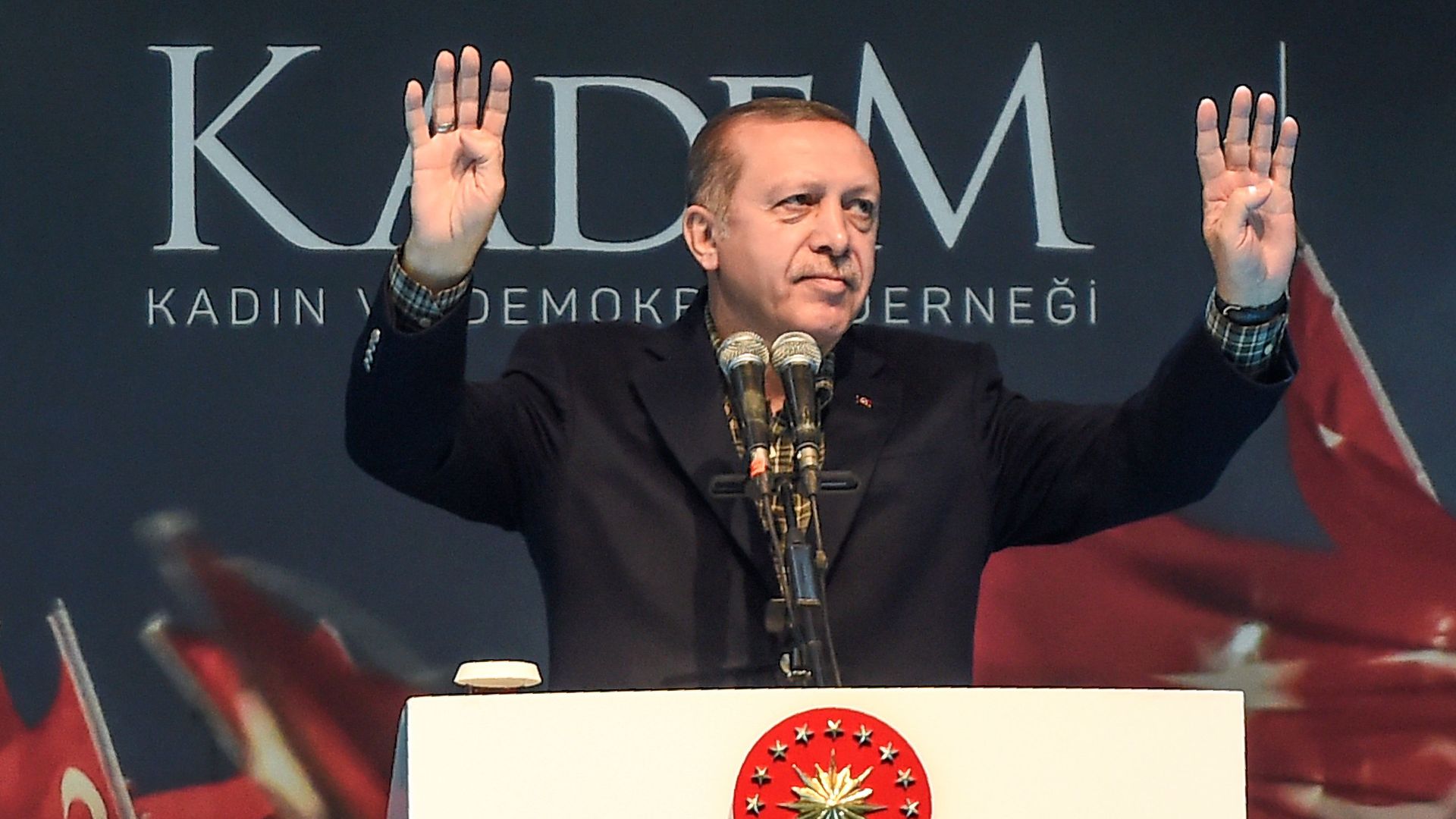 A new report from the United Nations has detailed extensive human rights violations in Turkey and calls for an end to the country's 20-month state of emergency. The report's findings include evidence of large-scale arbitrary detentions, suppression of free speech and the use of torture by security forces, justified under the state-sponsored guise of "links to terrorist organizations."
"The numbers are just staggering: nearly 160,000 people arrested during an 18-month state of emergency; 152,000 civil servants dismissed, many totally arbitrarily; teachers, judges and lawyers dismissed or prosecuted; journalists arrested, media outlets shut down and websites blocked – clearly the successive states of emergency declared in Turkey have been used to severely and arbitrarily curtail the human rights of a very large number of people,"
— UN High Commissioner for Human Rights Zeid Ra'ad Al Hussein
The backdrop: President Erdoğan has extended the state of emergency six times since the 2016 failed coup in an attempt to purge the influence of Fethullah Gülen — an exiled preacher accused of masterminding the coup — from Turkish society.
Turkey's response: ""[The report] contains unfounded allegations matching up perfectly with the propaganda efforts of terrorist organizations. It completely ignores the severe and multiple terrorist threats faced by Turkey and particularly, the effects on the protection of human rights of the July 15 coup attempt that targeted the survival of our country and the democratic life of our nation."
Go deeper