Trump's opioid focus: crime, not health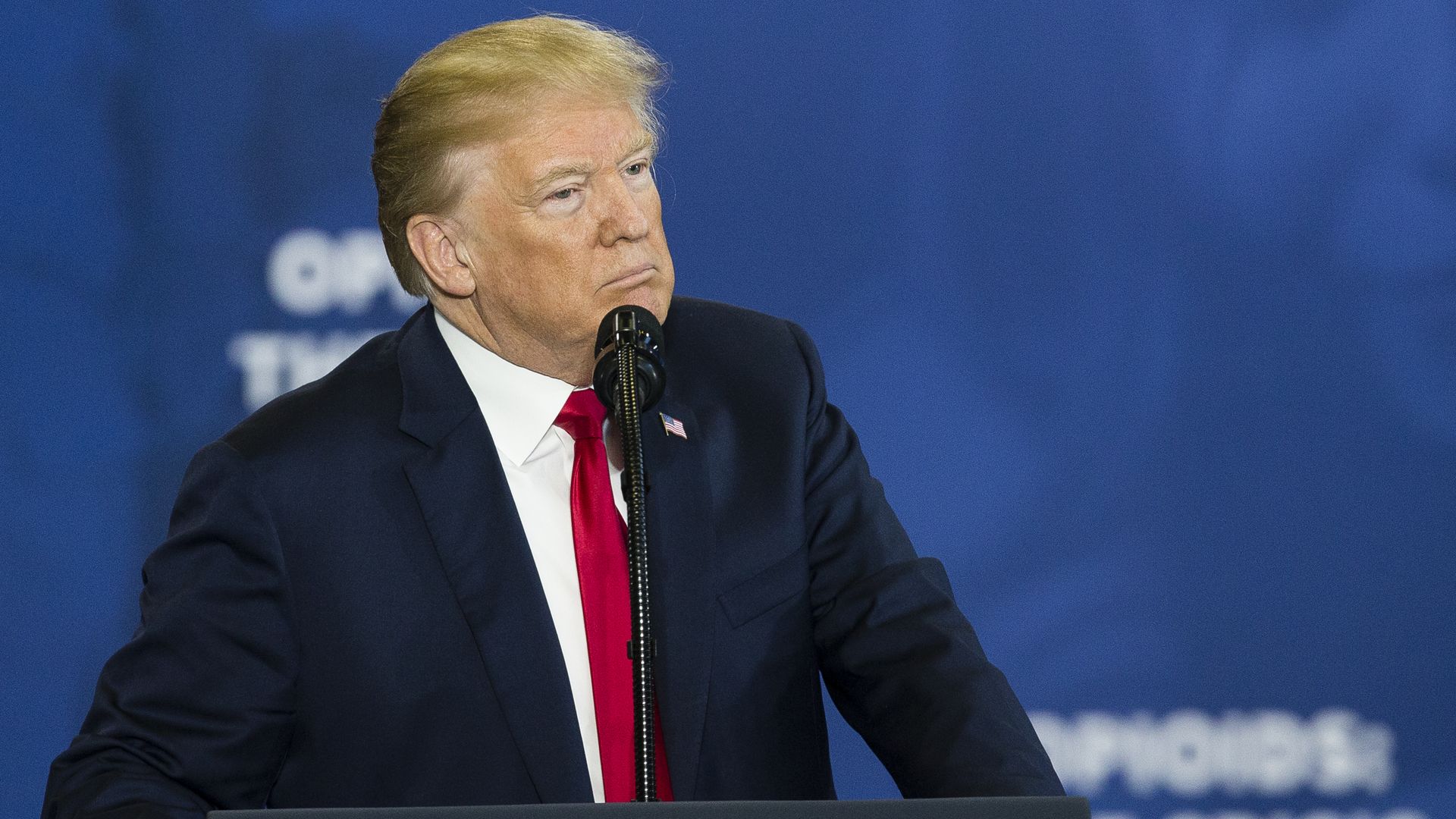 The opioid/heroin/fentanyl crisis is both a public health issue and a law enforcement issue — and law enforcement clearly was the higher priority yesterday as President Trump unveiled his administration's latest proposals to combat the crisis.
What he said: Trump spent the bulk of his time in yesterday's speech talking about drug dealers and illegal products. He talked at length about giving some drug traffickers the death penalty; he talked about "sanctuary cities" and made a pitch for the border wall; and he talked up a "just say no" type of TV ads to discourage young people from trying drugs. Public health interventions took a backseat.
Yes, but: The administration's top health care officials are, of course, focused on the health care side of the issue. HHS secretary Alex Azar, who appeared with Trump yesterday, has endorsed medication-assisted therapy and lifting Medicaid caps on inpatient mental-health treatment.
One more thing: Trump and Azar said yesterday that the administration is planning more big moves — or at least, more fanfare — around the separate issue of drug prices.
"We're going to have a major news conference, probably at the White House, in about a month," Trump said.
"We're going to be rolling out, as you mentioned, in about a month, a whole slate of other proposals around how we decrease the price of drugs and how we bring discounts that the middlemen right now are getting — how those will go to our patients," Azar said.
Go deeper