Trump congratulates Putin on re-election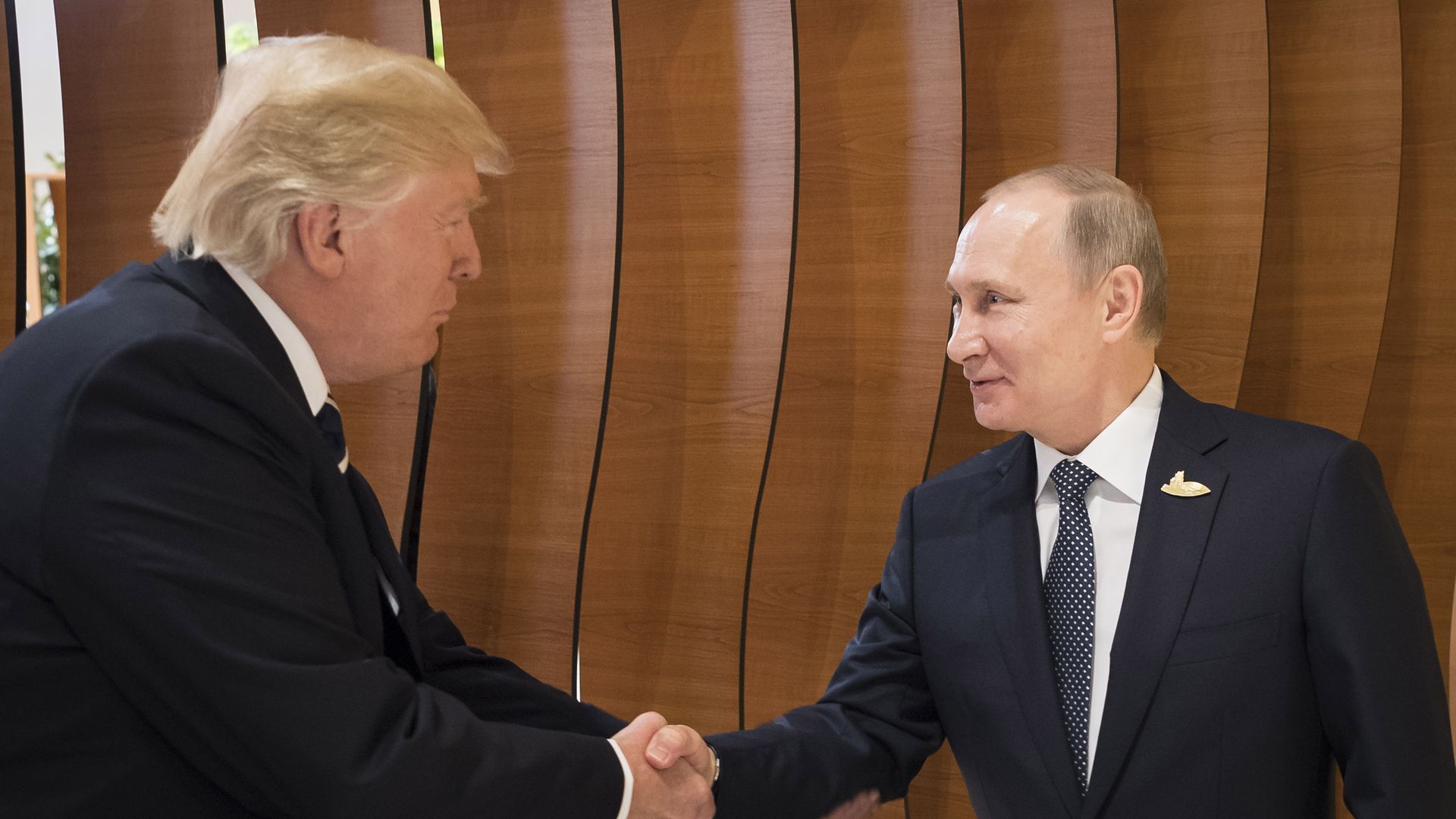 President Trump congratulated Vladimir Putin for his re-election in a phone call Tuesday.
Why it matters: Putin removed all serious competition ahead of what was essentially a sham election. Still, the leaders of Germany, France and now the U.S. have congratulated Putin for securing six more years in office, as Barack Obama did in 2012. The U.K., in the midst of its diplomatic crisis with Russia, has said it will wait until the election has been assessed by the Organization for Security and Cooperation in Europe before commenting.
Go deeper