Sanders: U.S. can't "dictate" how Russia should conduct elections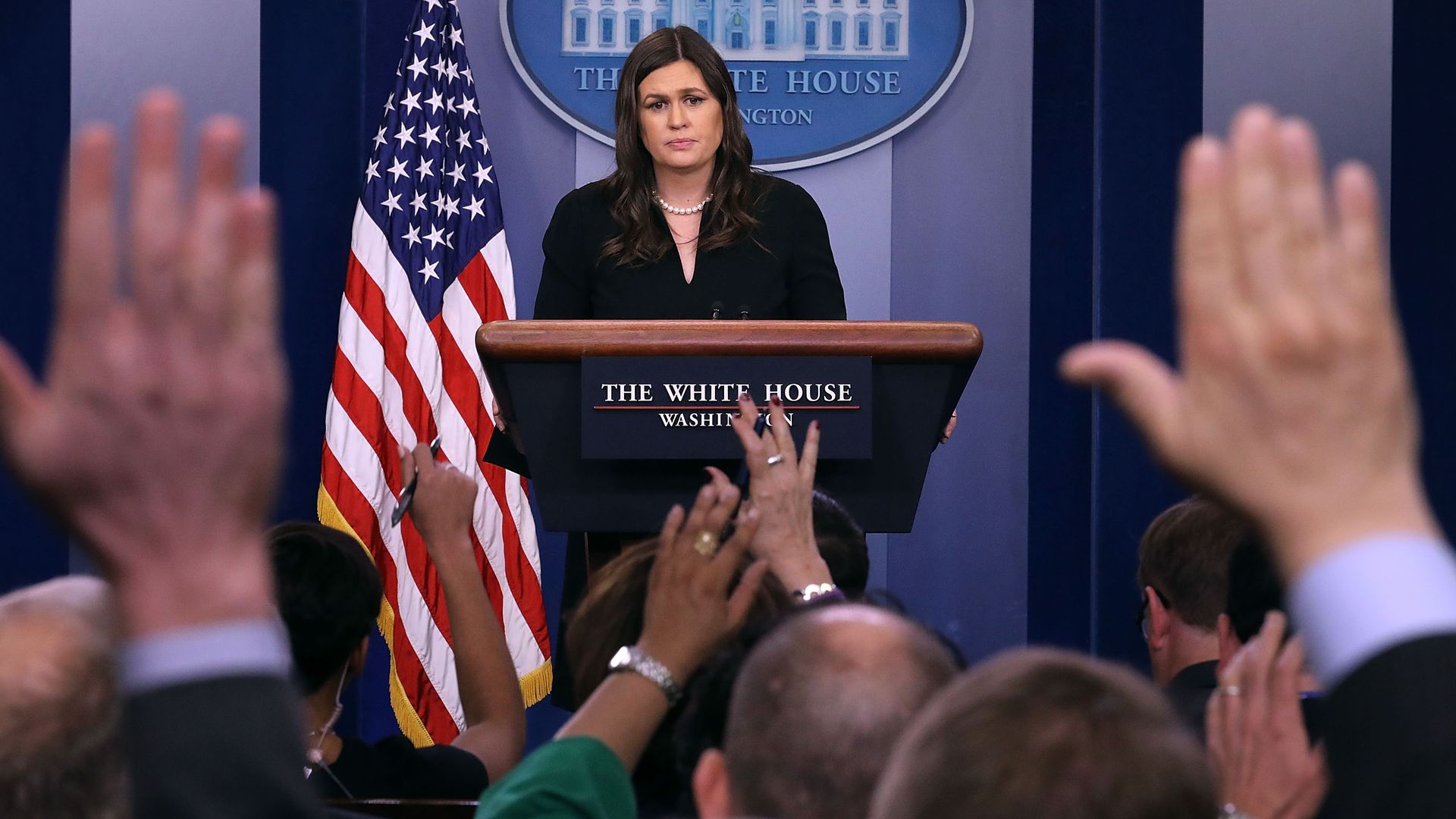 Today's press briefing centered around President Trump's congratulatory phone call to Vladimir Putin, which Sen. John McCain had criticized, saying, "An American president does not lead the Free World by congratulating dictators on winning sham elections."
Asked whether the election had been free and fair, Press Secretary Sarah Sanders said the U.S. can't "dictate how other countries operate." She also said there were "no specific plans made at this time" for a meeting between Trump and Putin. Trump had said earlier Tuesday they'd be meeting in the "not too distant future."
Sanders said the issue of Russian election meddling did not come up on the call between Trump and Putin, nor did the poisoning of ex-spy Sergei Skripal with a Russian-made nerve agent in the U.K.
On the Russia investigation: "To pretend like going through this absurd process for over a year would not bring frustration seems a little ridiculous."
Sanders said Trump isn't considering firing special counsel Robert Mueller, and that the White House doesn't "feel like that's the most productive step forward."
On the issue of human rights violations in Yemen, Sanders said she is "not aware that that came up specifically" with Saudi Crown Prince Mohammed bin Salman.
Go deeper