Why health care probably didn't decide the Pennsylvania election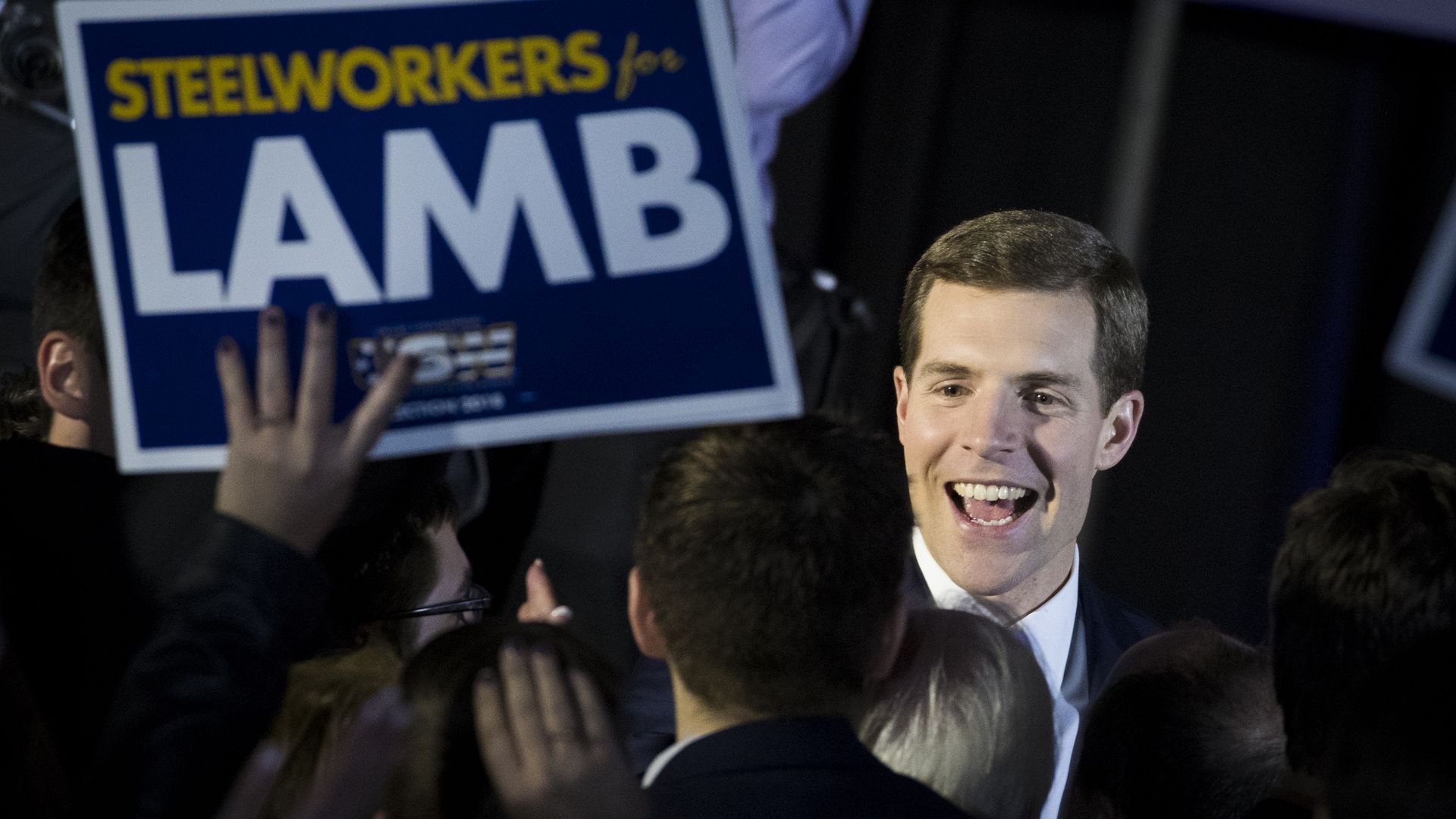 The buzz is that health care played a leading role in Conor Lamb's upset win in last week's special House election in Pennsylvania. But in reality, we can't say that health care was a decisive factor in Lamb's win, at least not based on the one poll that is being used as a basis for that claim.
Between the lines: The poll, conducted by Public Policy Polling and funded by advocacy groups, found that 15% of self-reported voters said health care was the "most important issue" in the election, and an additional 37% said it was a "very important issue." However, and notably, the poll didn't ask about any other issue, making it impossible to determine whether health care was more important than other issues for voters.
The big picture: Yes, the Affordable Care Act is becoming more popular. And yes, the energy has flipped from Republicans to Democrats on health care, and health care will be a rallying cry for Democrats in upcoming races. But that doesn't mean it's the only issue that matters.
Our own polling shows that health care is among the top issues that registered voters want 2018 candidates to talk about. But other issues like the economy and jobs and immigration are high on voters' minds as well.
In interpreting the PPP poll, some have combined the "very important" responses with the "most important" responses. When you do that, more than 50% of voters say health care was important to their vote. That sounds impressive, but the same is true for many other issues, including the economy and jobs, immigration, North Korea, and some others.
A few things to keep in mind:
Voters who said health care is their most important issue tend to be more liberal and Democratic, and that's exactly who turned out in the special election in Pennsylvania (according to Cook Political Report). So it is unsurprising that they said health care was important to their vote, as it has historically been among the top issues with this group of voters.
This was also an interactive voice response (IVR) poll (sometimes referred to as a "robo-poll"), in which pollsters only interview households with landline phones. More than half of U.S. homes do not have a landline telephone. While these polls are widely used, polls that rely on landline-only interviews disproportionately miss younger, more diverse, and lower-income populations.
These groups tend to be less likely to be vote, but the past several months have demonstrated that we may need to reassess our assumptions about who will be showing up to vote this November.
The bottom line: As the head of a leading health policy organization, of course I always root for health care to be as important as possible. But we cannot be sure that it was the top issue in Lamb's victory, or that it will be one in the coming elections, which will turn not just on issues but on other factors — including the public's views of President Trump.
And how important health care is will depend on how much, and how effectively, candidates campaign on the issue.
Go deeper