Shooter dead, 2 injured in Maryland high school shooting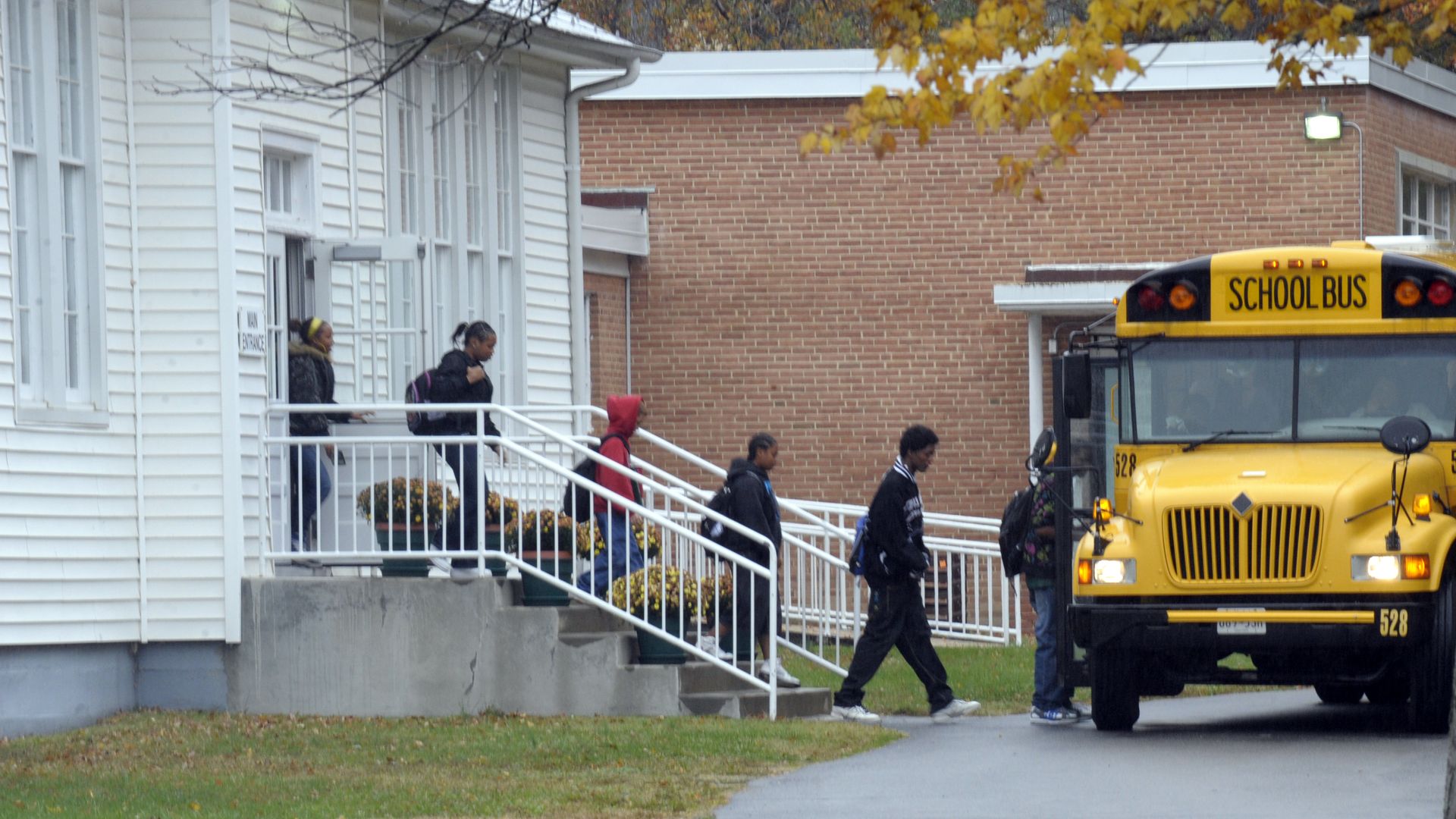 Two students are in critical condition following a shooting on Tuesday morning at Great Mills High School in St. Mary's County, Maryland, per the AP. A school resource officer "engaged" the shooter, who was confirmed dead by St. Mary's County Sheriff Tim Cameron in a press conference Tuesday afternoon.
The context: This incident comes days before schools across the country participate in the nationwide March for Our Lives demonstrations on Saturday in response to last month's shooting at Marjory Stoneman Douglas High School in Parkland, Florida.
More details:
The shooter was identified as 17 year old Austin Wyatt Rollins, per Cameron. Rollins used a handgun for the shooting.
The student resource officer has been identified as Sheriff Deputy Blaine Gaskill.
Victims were a 16 year old female student and a 14 year old male student.
The 14 year old student is in stable condition. The 16 year old student is in critical condition and in intensive care at a local hospital.
Authorities say that Rollins had a "prior relationship" with the 16 year old student. The nature of that relationship is unclear.
Go deeper