Drug prices are still going through the roof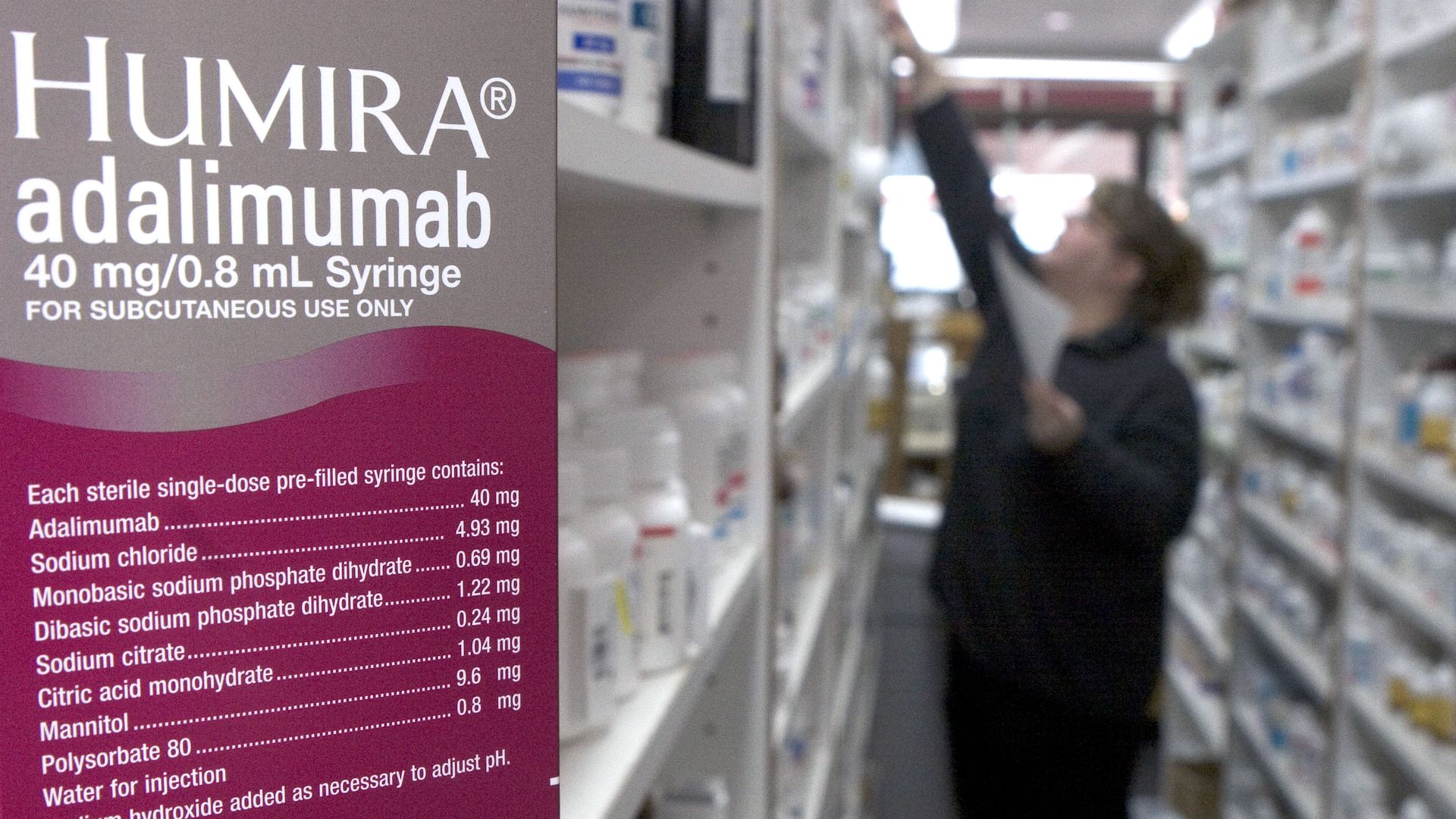 Since President Trump came into office in January 2017, pharmaceutical companies have hiked the prices of hundreds of drugs at rates that significantly outstrip inflation, according to an analysis conducted by Pharmacy Benefits Consultants. Twenty prescription drugs saw their prices rise by more than 200% in the past 14 months.
Between the lines: The pharmaceutical industry has not changed its pricing practices, despite the Trump administration's rhetoric about cracking down on high drug prices.
The details: The consulting firm's analysis covers changes in the average wholesale prices of hundreds of drugs in the 14-month period from January 2017 to March 2018. The firm looked at average wholesale prices instead of wholesale acquisition costs because most pharmacy benefit contracts have terms based on average wholesale prices, and average wholesale prices are directly related to wholesale acquisition costs.
The big one: SynerDerm, a prescription skin cream, had the largest price hike. Phlight Pharma, the maker of SynerDerm, raised the list price by 1,468% over the past 14 months.
The runners-up: A total of 39 drugs saw price hikes of at least 100%, although many of them — like anti-venom extracts — are rarely used and don't cost the health care system much overall.
What to watch: High-cost, high-use prescriptions like Humira, Enbrel and Revlimid. AbbVie hiked the price of Humira, the highest-selling drug in the world, by 19% over the 14-month period, and Amgen did the same for Enbrel. Celgene raised the list price of Revlimid by 20%.
Opioids: Some of the most well-known painkillers, including Purdue Pharma's OxyContin and Endo Pharmaceuticals' Percocet, had their prices increased by 20% or more.
The impact: These are increases in the drugs' list prices, before rebates and discounts are applied. People with insurance don't pay these full amounts, but price hikes still affect everyone — co-pays and deductibles are often based on drugs' list prices, and uninsured patients can find themselves on the hook for a drug's entire list price.
Pharmacy benefit managers that negotiate with drug companies also don't disclose rebate figures, and PBMs are able to keep other rebate-like fees.
Go deeper: Every drug in the analysis.
Update: The story has been updated to reflect why the consulting firm analyzed average wholesale prices.
Go deeper