What urban schools can teach rural schools about preventing shootings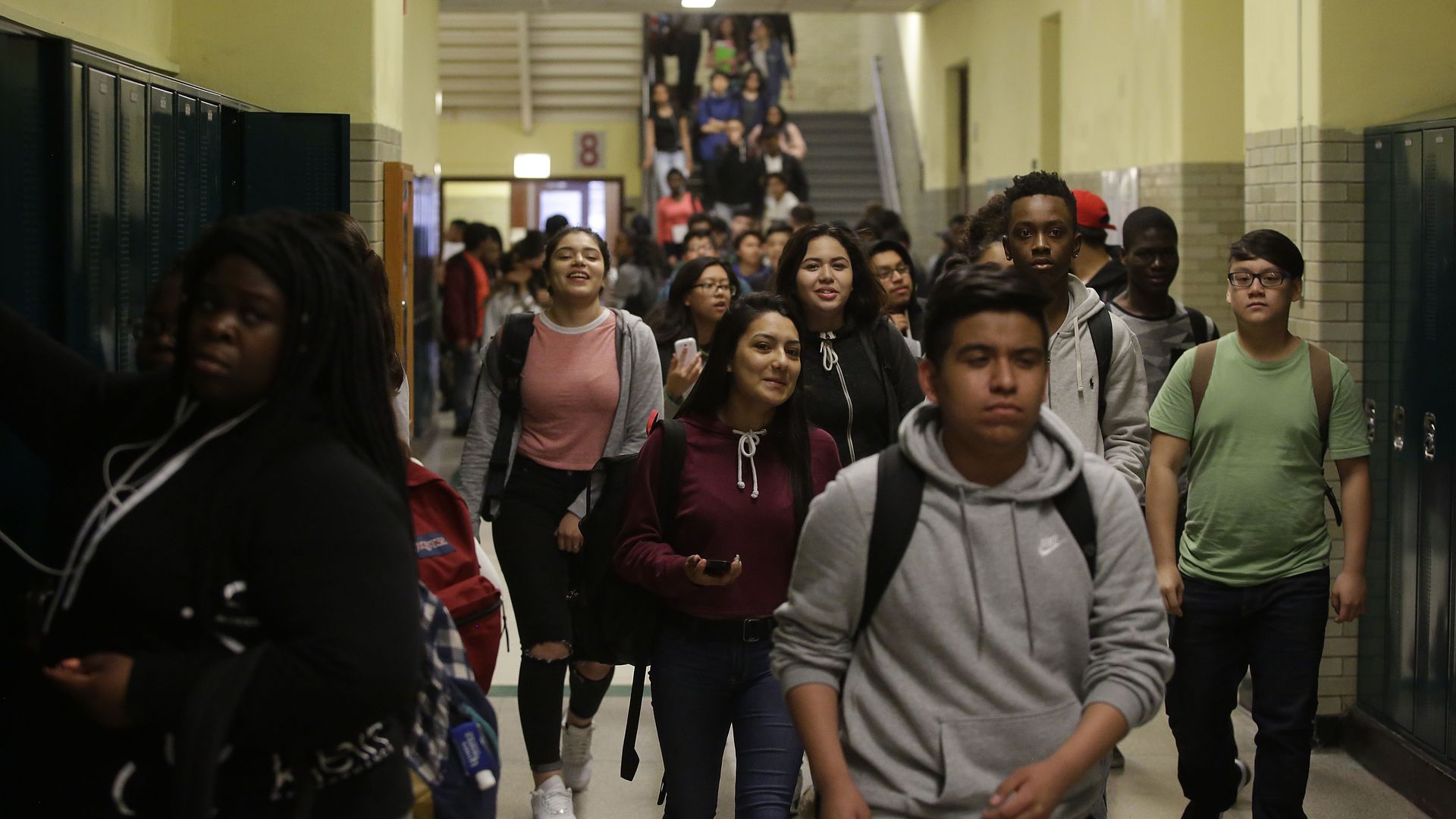 "As schools around the U.S. look for ways to impose tougher security measures, ... they don't have to look further than urban districts such as Detroit, Chicago, Los Angeles and New York that installed metal detectors and other security in the 1980s and 1990s to combat gang and drug violence," AP reports. "Security experts believe these measures have made urban districts less prone to mass shootings, which have mostly occurred in suburban and rural districts."
Why it matters: "Officials in some suburban and rural school districts are now considering detectors as they rethink their security plans after the shooting at Marjory Stoneman Douglas High School."
Go deeper