Brother of Florida shooter arrested for trespassing at Stoneman Douglas High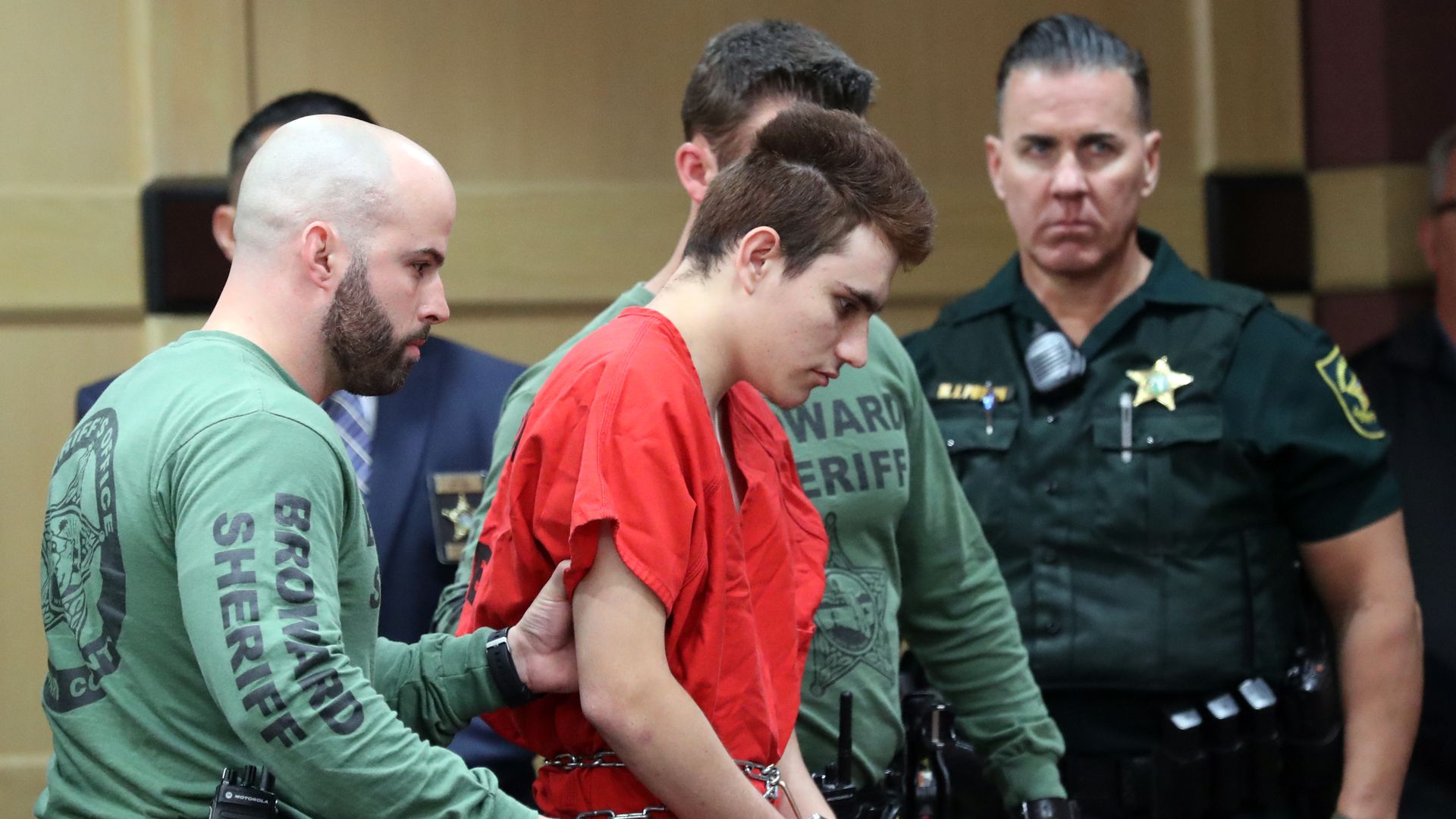 Zachary Cruz, the brother of Nikolas Cruz who confessed to carrying out last month's massacre at Marjory Stoneman Douglas High School, was arrested Monday after authorities say he trespassed on the site where the shooting took place, per the Miami Herald.
Situational awareness: The arrest comes just over a month after his brother shot and killed 14 students and 3 staff members to which prosecutors are seeking the death penalty.
The details: The 18-year-old was repeatedly warned not to be on school grounds, but he "surpassed all locked doors and gates and proceeded to ride his skateboard through school grounds," according to a police report the publication quoted. The teen, who reportedly attended the school once, was seen around 4:30 p.m. Monday after students were dismissed. The report said he wanted to "reflect on the shooting and to soak it in." Zachary Cruz was booked into Broward's main jail Monday night, per the Miami Herald.
Go deeper