The strange saga of Ben Carson and his table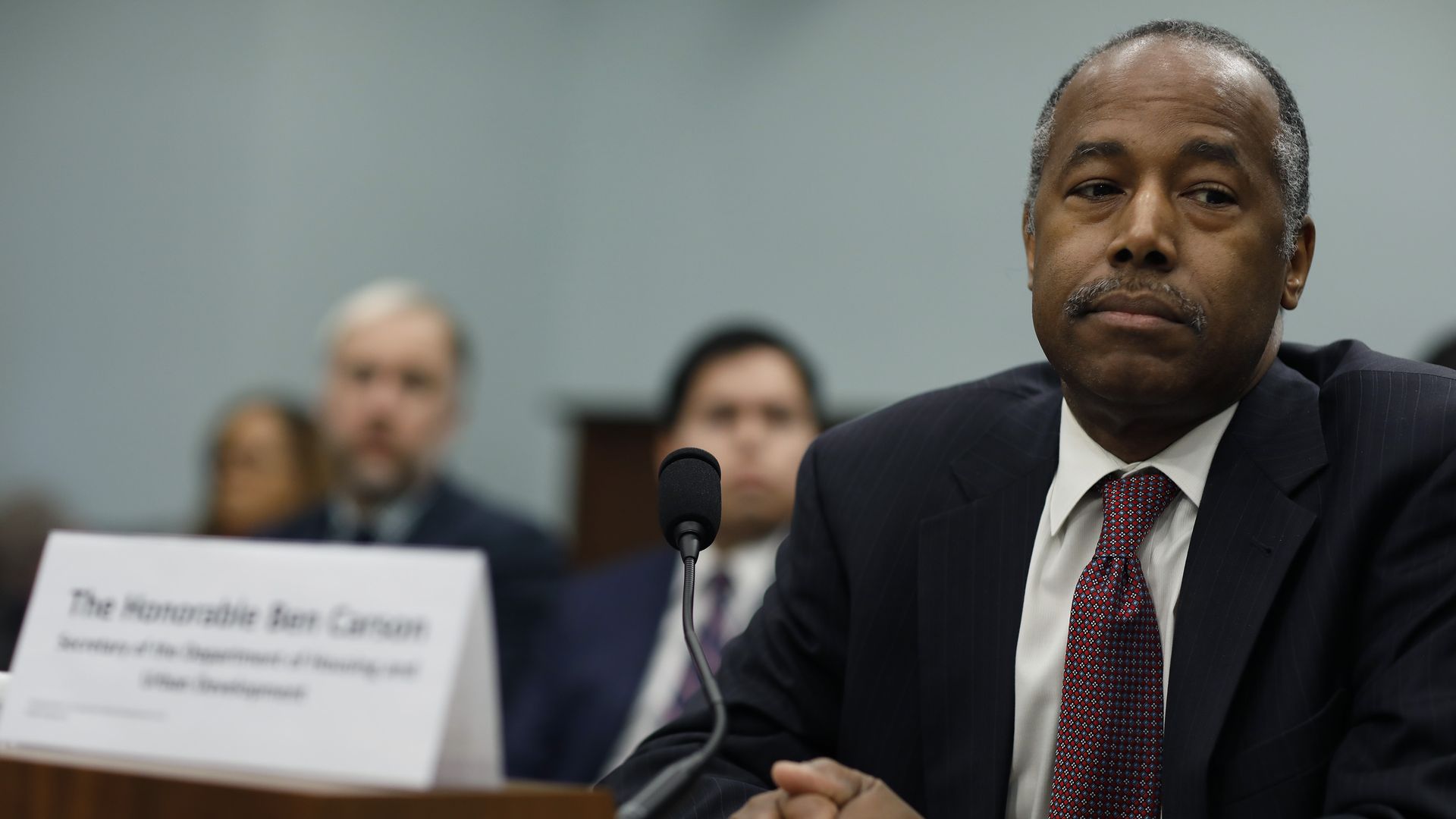 Housing and Urban Development Secretary Ben Carson has been in hot water in recent weeks over reports that he ordered a $31,000 dining set for his office using taxpayer dollars. His latest explanation, on Tuesday: "I left it to my wife."
The bigger picture: Carson joins other cabinet officials who have been scrutinized for seemingly lavish spending. From a cost standpoint, his case is far from the most eye-popping — but it includes some particularly interesting twists and turns.
February 27: The NYT breaks the news of the purchase. HUD spokesman Raffi Williams tells the Times that Carson "didn't know the table had been purchased," but doesn't plan to return it and doesn't believe it cost too much.
February 28: CNN reports that Trump is "furious" about the story.
March 1: Carson's business manager, Armstrong Williams, tells the NYT that Carson has requested the purchase be cancelled. Carson also says in a statement that no one "was more surprised than me" about the purchase.
March 14: Emails dug up by CNN reveal that Carson and his wife knew about the purchase, and selected the table themselves.
March 16: Chief of staff John Kelly says that the purchase is justifiable because it could last up to 100 years.
March 20: Carson says the table was his wife's choice, as he isn't "big into redecorating," per the NYT: "I left it to my wife, you know, to choose something. I dismissed myself from the issues."
Go deeper