Scoop: Saturday gun marches will blanket U.S.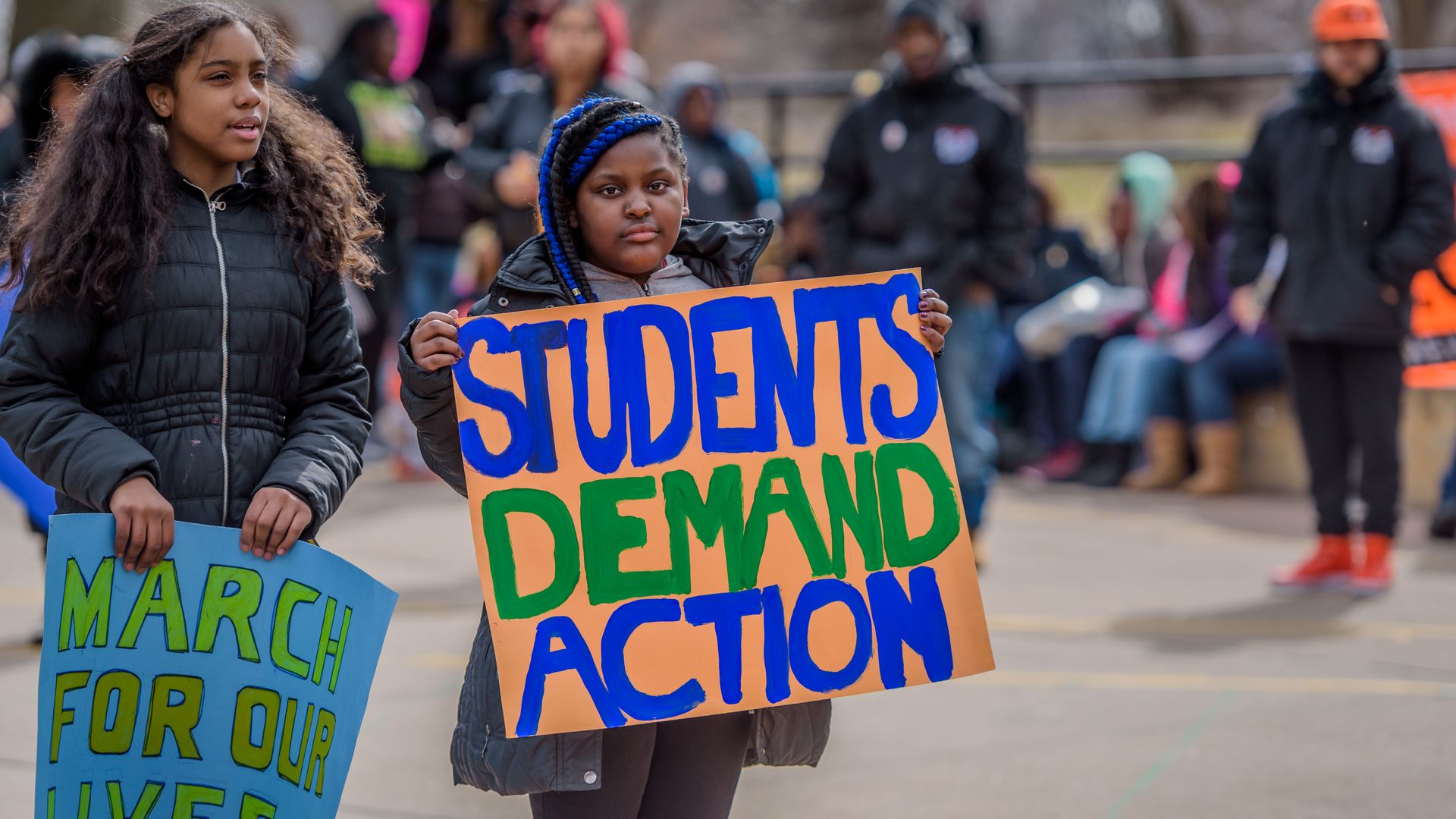 On Saturday, in conjunction with the Florida students' #NeverAgain march in D.C., teen organizers will hold 700 other marches across the country, covering 387 congressional districts in all 50 states.
The scope: Marches will be held in the biggest cities — New York, L.A., Chicago, Denver and Atlanta — and also small towns, according to Everytown for Gun Safety, which is providing grants and guidance to local organizers.
The latest count is 819 marches: 725 are in the U.S., and 94 abroad. (Search here by country, city or post code.)
The solidarity marches are being organized partly by students, with speaking roles largely going to teens and survivors of gun violence.
The events will include a big voter-registration push.
In addition to marches and rallies, advocates will hold musical performances, poetry readings and moments of silence.
John Feinblatt — president of Everytown for Gun Safety, founded by former New York Mayor Michael Bloomberg — told me this is the "mass-shooting generation" that's mobilizing:
"We're witnessing a fearless group of determined students all over the country with a unifying message: 'You're the adults. Protect us.'"
Behind the curtain: The group is offering local organizers a PDF "tool kit" that includes downloadable graphics, sample Facebook and Instagram posts, a draft press release, and talking points for a rally speech or media interviews.
The handbook's social-media advice includes ... "What to post: Photos of the march ... Fun or poignant march signs ... Photos of the crowd to show scale."
"Be sure your tweets and instagram posts all use the hashtag #MarchForOurLives."
"Tag @AMarch4OurLives, @Everytown, @MomsDemand, and @GiffordsCourage in your photo and video posts so that we can find your content and amplify it."
Get more stories like this by signing up for our daily morning newsletter, Axios AM. 
Go deeper