Lawyers spar over evidence during kickoff of AT&T vs DOJ trial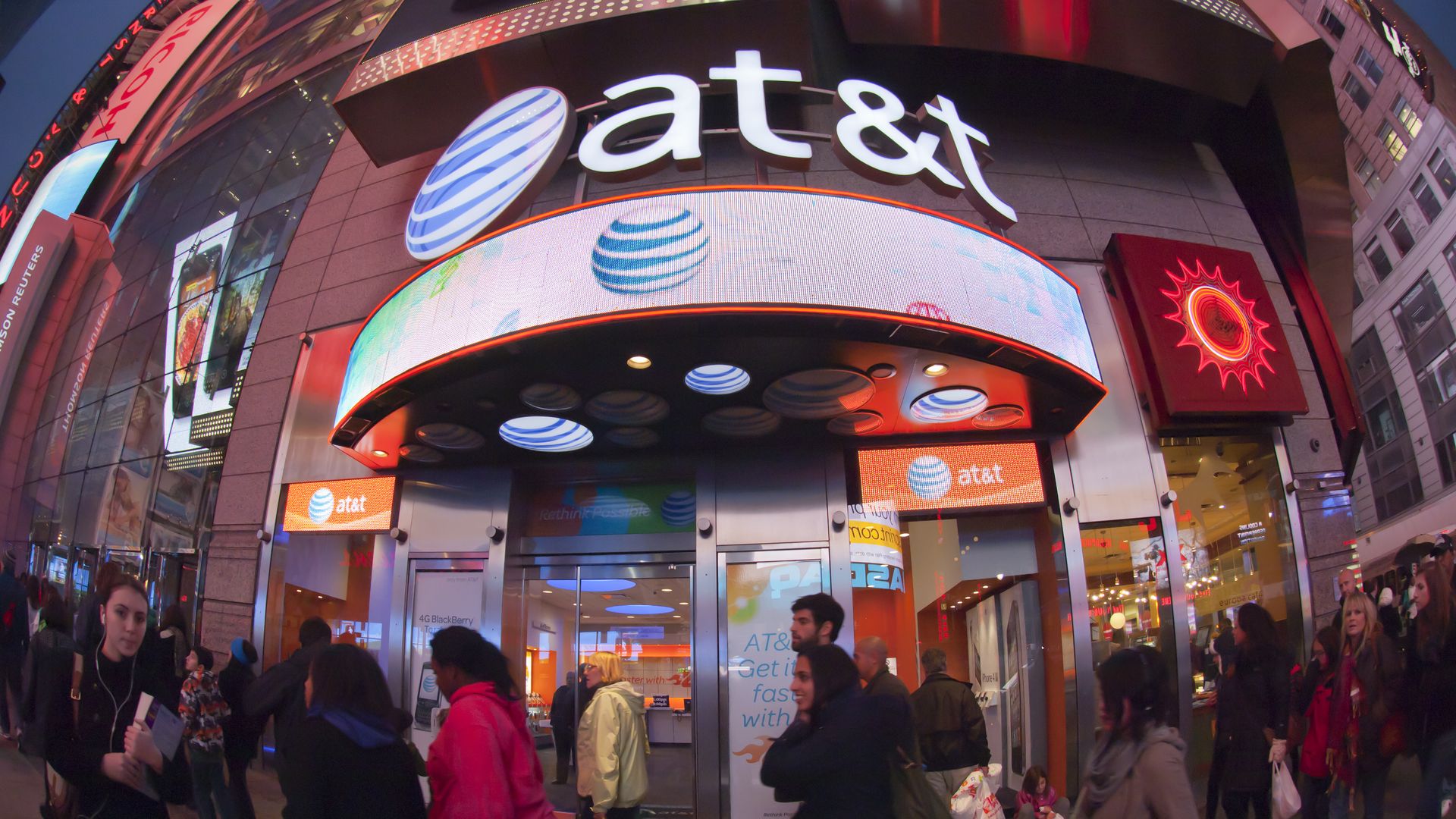 The court battle over AT&T's $85 billion acquisition of Time Warner got off to a contentious start Monday as lawyers fought over what evidence they could bring into court.
Why it matters: Key themes are already emerging after the first day of AT&T's trial fight against DoJ. For starters, Judge Richard Leon wants to hear from AT&T's competitors, and the government wants to show the hypocrisy of the telecom giant's arguments.
What they're saying: Justice Department attorney Eric Welsh argued against an attempt by AT&T to keep out of the trial earlier statements from subsidiary DirecTV opposing the Comcast-NBCU merger going through without conditions, arguing they were related to a different case.
This is key to the DoJ's case: It wants to show AT&T has opposed similarly structured deals that saw a telecom company buying a media firm.
Judge Richard J. Leon indicated he might be willing to treat it only as a statement from DirecTV, not AT&T. If AT&T is successful at getting DirecTV removed as a defendant in the case, it would be a blow to the government.
Welsh pushed back that the "same people" involved in earlier deals would be making decisions about the industry going forward. He said some of the other documents DoJ was trying to include had "many, many, many bad statements."
Leon expressed interest in another main thread of the case: whether a telecom provider like AT&T would be competing with Silicon Valley powerhouses like Google or Facebook. He indicated he wants to hear more from a Google employee who was deposed by the DoJ about the importance of Time Warner content to its YouTube TV streaming service.
The judge also made it clear he was worried about witnesses from AT&T's competitors being allowed to testify in secret and AT&T keeping certain documents confidential. He said weighing a "case of this magnitude" in closed court isn't consistent with the premise of a trial.
Some of AT&T's competitors sent lawyers to Monday's hearing. One attempted to address Leon at the end of the day and was sharply rebuked. "Sir, when I talk, you stop," Leon told the man, who said he represented a Sony subsidiary.
What's next: There will be more evidentiary arguments on Tuesday. Opening arguments are scheduled for Wednesday and, according to AT&T lawyer Daniel Petrocelli, will be attended by the chief executives of both AT&T and Time Warner.
This story has been clarified to more precisely reflect DirecTV's position on the Comcast-NBCU merger.
Go deeper