SCOTUS moves to keep new Pennsylvania congressional map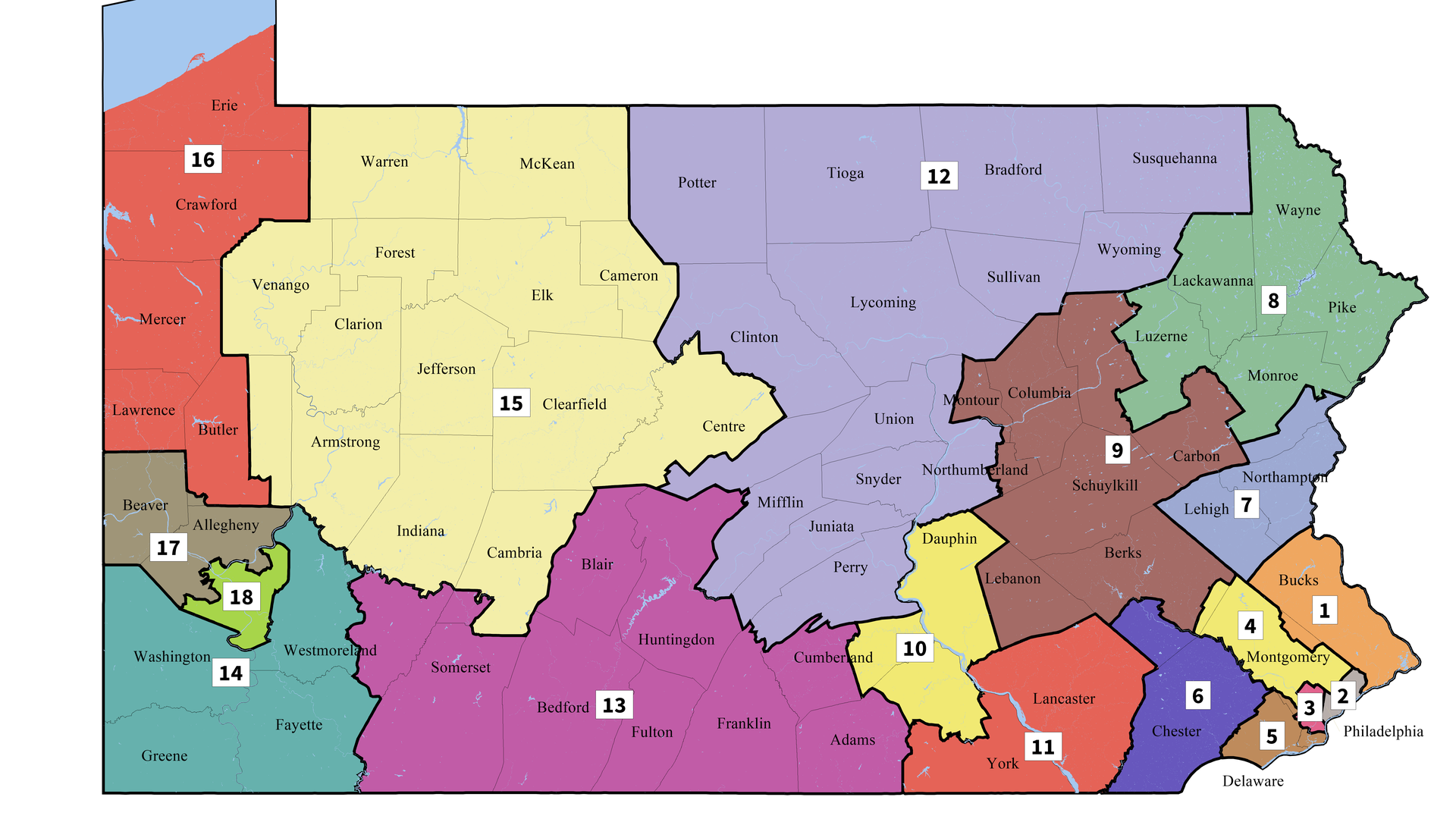 The U.S. Supreme Court on Monday rejected a request from Pennsylvania Republicans to halt the implementation of a court-drawn congressional map, which is expected to make elections more competitive and put several Republican-held seats in play for Democrats.
The backdrop: The decision comes just hours after a panel of federal judges in Pennsylvania dismissed a similar challenge, saying that Republican lawmakers who brought the suit had no legal standing. In both cases, Republicans argued that the Pennsylvania Supreme Court overstepped its authority when issuing a new congressional map last month.
The new map has no legal challenges as it stands because the decisions fall on the eve of congressional candidates' petition filing deadline for the midterm elections.
Flashback: In January, the state's Supreme Court ruled the existing map from 2011 was a partisan gerrymander that unfairly benefited Republicans and violated the state's constitution. Republicans currently hold 13 out of the 18 total House seats.
Go deeper: The three-judge panel said earlier Monday that the court "did not usurp the General Assembly's authority under the Elections Clause when it decided to remedy a violation of the Pennsylvania Constitution" after the legislature failed to meet a deadline to submit a new version.
"The plaintiffs invite us to opine on the appropriate balance of power between the Commonwealth's legislature and judiciary in redistricting matters, and then to pass judgment on the propriety of the Pennsylvania Supreme Court's actions under the United States Constitution. These are things that, on the present record, we cannot do."
— The PA judges wrote Monday
What they're saying:
State Republicans expressed disappointment with the dual rulings. "We still believe these issues in this case are vital constitutional questions that deserve to be heard, including the PA Supreme Court taking on the role of creating legislation. The state court's decision to draw maps takes us down a path for the creation of another legislative body in Pennsylvania," state Sens. Joe Scarnati, Jake Corman and Mike Folmer wrote in a joint statement.
Former Attorney General Eric Holder, who's leading a national campaign to curtail Republican-drawn congressional district maps, lauded the rulings saying, "This November, Pennsylvanians will finally have the opportunity to vote for a congressional delegation on a fair map. By fighting against a fair map drawn by an independent court, Republicans have shown they are afraid of the very voters they claim they want to represent."
Go deeper